2019 was one of the biggest years of all time for film. Not only did it see several major movie franchises wrap up some seriously epic storylines — Avengers, Star Wars, Toy Story, etc. — but we also saw James Cameron's Avatar toppled by Avengers: Endgame as the highest-grossing flick of all time. All told, that means 2020 has a lot to live up to.
Take a glance at the release calendar, however, and you'll realize that this year's slate is also loaded with plenty of flicks we're expecting quite a lot out of. Including several long-awaited sequels and prequels, rebooted and reimagined franchises, and plenty of entirely-original entries, 2020 should be plenty epic on its own. As such, we've rounded up 30 of our most anticipated movies set to be released this year on the following guide.
Bad Boys For Life
January 17th
The last time we got to see Will Smith and Martin Lawrence together on the big screen was 2003. And while neither one of the two original Bad Boys films are, admittedly, masterworks of cinema, they're still plenty of fun and are revered by action and comedy fans around the world. This new entry looks to be more of the same: explosions, gunplay, and plenty of snarky comments from Lawrence and Smith alike. It's probably not going to be in the Oscar discussion, but that's not really the point of this franchise.
Director(s): Adil El Arbi, Bilall Fallah
Genre(s): Action/Adventure, Comedy
Rating: R (Likely)
Even if you've seen the trailer for Robert Downy Jr's first post-Marvel movie, you probably can't quite make heads or tails of what, exactly, is going on — minus the obvious fact that Dr. Dolittle, the same one from Hugh Lofting's revered children's book series, can talk to animals. Unfortunately, that's a sentiment we share. What we can tell you, however, is that this flick, which takes place during Queen Victoria's reign and concerns the search for a cure to a mystery affliction suffered by young Victoria herself, is loaded with big-name stars (like Tom Holland, Emma Thompson, Rami Malek, Ralph Fiennes, etc.) and promises to be quite epic — unlike the campy late-90s Eddie Murphy-led franchise.
Director(s): Stephen Gaghan
Genre(s): Family, Science-Fiction/Fantasy
Rating: PG
Birds of Prey
February 7th
The full title of this flick is actually Birds of Prey And the Fantabulous Emancipation of One Harley Quinn. And, based on the woeful critical reception of Suicide Squad, there's reason to be wary of this female-led DC comics-inspired femme fatal flick. There's also a lot of reason to be intrigued — including the casting of names like Mary Elizabeth Winstead, Ewan McGregor, Rosie Perez, and (of course) the return of Margot Robbie's titular Harley Quinn sans Jared Leto's Joker. Hopefully, our warranted caution is incorrect and the bigwigs at Warner Brothers have learned their lesson. However, that remains to be seen.
Director(s): Cathy Yan
Genre(s): Action/Adventure
Rating: R
Sonic the Hedgehog
February 14th
When the original Sonic the Hedgehog trailer dropped, the internet was simultaneously horrified and bemused by the too-real, uncanny valley design of the flick's titular super-speedy hedgehog. However, the outpouring of outrage and mockery convinced the studio to sink millions of dollars into a complete character redesign. Since that time, everyone's favorite blue lightning bolt has been made to look much more like his original video game design. That doesn't necessarily mean this movie is going to be good, but it does say a lot about the lengths to which the people behind this movie are willing to go to ensure its success — and that makes it worth keeping an eye upon.
Director(s): Jeff Fowler
Genre(s): Action/Adventure, Comedy
Rating: NR
With only a single, enigmatic trailer released back in October of 2019, there's not a ton of information available about Vin Diesel's Valiant Comics-inspired anti-hero epic, Bloodshot. That being said, the trailer did confirm a few very important tidbits of information. For starters, the movie appears to be just as brutally-violent and uniquely-stylistic as the source material — meaning the filmmakers aren't pulling their punches. Furthermore, the fact that Diesel stars alongside both rising stars and longtime vets — like Eiza González and Guy Pearce, respectively — also bodes well. It's safe to expect this movie to fill the ultraviolent superhero gap while we wait for Deadpool 3.
Director(s): David S. F. Wilson
Genre(s): Action/Adventure, Science-Fiction/Fantasy
Rating: R (Likely)
If there's anything that's been proven over the course of the last couple of decades, it's that Pixar knows how to make animated flicks that are original, entertaining for the entire family, heartwarming (sometimes bittersweetly so), and packed with talent on all fronts. Their upcoming fantasy flick, Onward, looks to be more of the same — which is a very good thing. Starring Tom Holland and Chris Pratt, the movie follows a pair of teenage elf brothers who are trying to find a little bit of magic to bring their deceased father back for one last day. It's almost certain to be a tear-jerker, but it will likely also be funny, fun, and memorable.
Director(s): Dan Scanlon
Genre(s): Action/Adventure, Comedy, Science-Fiction/Fantasy
Rating: PG (Likely)
A Quiet Place Part II
March 20th
In 2018, A Quiet Place was one of the most surprisingly-impressive releases of the year. Now, as of January 1st, we've had our first look at the much-anticipated follow-up. The stakes are higher this time around, both in regards to the on-screen story and our expectations, but we've got high hopes that this John Krasinski-directed flick — which again stars his wife, Emily Blunt — has the potential to trump them. For fans of science-fiction and horror, this is not a movie to miss in theaters.
Director(s): John Krasinski
Genre(s): Horror, Science-Fiction/Fantasy
Rating: R (Likely)
As has been made clear by the lukewarm reception of Disney's "live-action" remakes of The Lion King and Aladdin, revisiting older animated hits is a risky venture. Granted, both of those films still crushed the box office — which is reason enough to think that the upcoming Mulan redux should do the same. That's aided by the fact that the cast is comprised entirely of actors of Asian descent (no whitewashing this time), but some fans are also upset by the ousting of one notable fan-favorite character: Eddie Murphy's Mushu. The swap for a non-talking phoenix is probably a bit more culturally-sensitive than the mouthy dragon, but it remains to be seen if the numerous alterations impress or depress Disney's fanbase.
Director(s): Niki Caro
Genre(s): Action/Adventure, Drama, Family
Rating: PG (Likely)
The New Mutants
April 3rd
The so-called first Marvel horror movie has been a production nightmare, seeing plenty of rewrites, reshoots, and numerous other delays — including those brought on by the Disney-Marvel merger. But we're not quite ready to throw in the towel on this one, if simply for the fact that an X-Men-based horror flick still sounds interesting enough to keep us keyed in. Mate that to a cast loaded with rising stars — Maisie Williams (Game of Thrones), Anya Taylor-Joy (Split), and Charlie Heaton (Stranger Things) amongst them — and the fact that Disney is promising to release the original, scare-filled director's cut and you can definitely see why we're holding out hope.
Director(s): Josh Boone
Genre(s): Horror, Science-Fiction/Fantasy
Rating: R (Likely)
Of the eight actors that have played Ian Fleming's legendary superspy onscreen, Daniel Craig's portrayal of James Bond has undoubtedly been one of the best. And in 2020, Craig will finally hang up his hat with one final entry: No Time To Die. That's reason enough to get us out to the theater. But when you pair it with the promise of Rami Malek's ultra-mysterious and -villainous Safin as Craig's final foil, this 26th film in the series seems to be shaping up to be one of the greatest of all time. Of course, Bond films are also kind of like pizza, in that even the bad ones are still pretty good — lending credence to the positive outlook surrounding this one.
Director(s): Cary Joji Fukunaga
Genre(s): Action/Adventure, Mystery/Suspense
Rating: R (Likely)
Like many other actors, it looks like Scarlett Johansson's time working with Marvel is short. In fact, her upcoming Natasha Romanoff prequel entry, titled simply Black Widow, could very well be her last onscreen appearance as everyone's favorite gunslinging Russian assassin-turned-counter-terrorist-spy. And if the teaser trailer is any indication, this one is set to go off with a bang. Johansson is starring alongside the likes of David Harbour (Stranger Things), Florence Pugh (Midsommer), Rachel Weisz (The Mummy) — all with thick Russian accents — in this Cold War-era superhero thriller that might just kick off the summer blockbuster season.
Director(s): Cate Shortland
Genre(s): Action/Adventure, Science-Fiction/Fantasy
Rating: PG-13 (Likely)
If there's anything that goes together as well as, say, apple pie and vanilla ice cream, it might just be Tom Hanks and war dramas. After all, he's starred in some of the best ones to ever hit the silver and/or small screens — including Saving Private Ryan, Forrest Gump, and he even produced and narrated The Pacific, a follow-up to the highly-lauded Band of Brothers. Now he's coming back to the genre with a flick called Greyhound, a nautical thriller based on C.S. Forester's book The Good Shepherd that follows a skipper aboard an American destroyer ship in a convoy hunted by German U-boats (submarines). For lovers of history, especially war history, this one can't be missed.
Director(s): Aaron Schneider
Genre(s): Action/Adventure, Drama
Rating: NR
Fast & Furious 9
May 22nd
If you include the spinoffs, nine Fast & Furious movies have already been released — making this upcoming entry the 10th with two more in the works. With so many car-focused movies released over the course of the last two decades, you might expect audiences to have a bit of fatigue. You'd be wrong, however, as the Vin Diesel-led franchise is also one of the most successful of that same span. In fact, the last entry — a spinoff starring Dwayne Johnson and Jason Statham — earned over $600 million. And since each release is bigger and more adrenaline-fueled than the ones that came before, there's no reason to think this one will be any different.
Director(s): Justin Lin
Genre(s): Action/Adventure
Rating: R (Likely)
Wonder Woman 1984
June 5th
Since Christopher Nolan's Dark Knight trilogy, DC films have been mostly disappointing. There was one bright spot, however, in Patty Jenkins' 2017 Wonder Woman, starring Gal Gadot and Chris Pine. And now that flick is getting a follow-up in the form of Wonder Woman 1984, which takes place decades after the original and features an older, but very-much-not-dead Steve Trevor (Chris Pine) — a character inclusion that requires more than a bit of explanation. Alongside the two stars from the first film, this sequel also includes the addition of Kristen Wiig and Pedro Pascal to the roster. This one looks to stay true to the former entry's winning equation and should make for another fun ride.
Director(s): Patty Jenkins
Genre(s): Action/Adventure, Science-Fiction/Fantasy
Rating: PG-13 (Likely)
Most of the time, Pixar films are very youth-oriented and deal with not-so-serious subject matters (with rare exceptions). But the Disney-owned animation studio is on the cusp of releasing what might very well be their heaviest film to date, at least in regards to the overarching themes. You see, Soul — a spiritual successor to Inside Out (no pun intended) — is a jazz-themed adventure that follows a musician who is "transported out of his body and must find his way back with the help of an infant soul." There's definitely a touch of Dante's Divine Comedy in the inspiration here and, while it's definitely not going to be quite as dire as Alighieri's work, we're interested to find out how Pixar handles something so decidedly delicate.
Director(s): Nia DaCosta
Genre(s): Horror
Rating: R (Likely)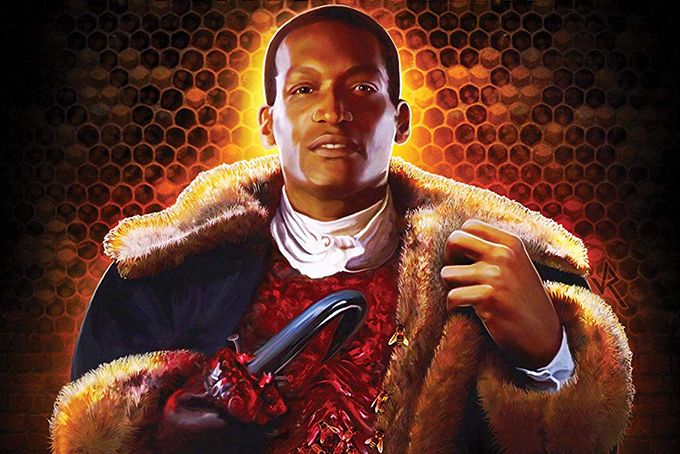 When it was first announced that Jordan Peele was working on a Candyman movie, we all assumed it was going to be a modern reboot — like what was done with Friday the 13th and A Nightmare on Elm Street some years ago. As it turns out, however, Peele decided instead that his version is not a reboot at all, but rather a "spiritual" sequel. In fact, the story picks up in the same, albeit gentrified Chicago suburb in which the original took place. What's even more exciting about this entry — besides the fact that it stars Yahya Abdul-Mateen II (Aquaman) — is that Peele is writing it alongside Clive Barker, the legendary horror writer/director behind the original. It's safe to say that we're beyond interested to see what Peele brings to this classic horror revival, especially since he appears to be continuing his trend of acerbic social commentary.
Director(s): Pete Docter
Genre(s): Action/Adventure, Family, Science-Fiction/Fantasy
Rating: PG (Likely)
Top Gun: Maverick
June 26th
It's not often that decades-old films get actual, bonafide sequels. But, we'll actually be seeing several in 2020. Probably the most hyped of all of them all, however, is Top Gun: Maverick — which picks up over 30 years after the original. Obviously, there are some big questions that need answering — like why Tom Cruise's titular character is still even allowed to fly after the numerous reckless and immoral events of the original, let alone why they would let him instruct the son of his deceased co-pilot — and we expect this movie to at least try to answer some of them. Whether this high-flying spectacle can come close to the reverence of the original seems unlikely, but we imagine it will still send droves of people to the theater.
Director(s): Joseph Kosinski
Genre(s): Action/Adventure, Drama
Rating: R (Likely)
Ghostbusters Afterlife
July 10th
Speaking of long-time-coming sequels, 2020 will be getting a new entry in the original Ghostbusters timeline. But there's something even more special about this one: it's directed and co-written by Jason Reitman, the son of Ivan Reitman — who directed the two original Ghostbusters films. Along with that, this film will also include appearances by the three surviving original Ghostbusters — Bill Murray, Dan Akroyd, and Ernie Hudson — who are to reprise their original roles. It will also see the addition of Paul Rudd, Carrie Coon, McKenna Grace, Finn Wolfhard, and a slew of others. Sure, there's a lot of risk that comes with this one, made worse by the ill-conceived 2016 reboot, but the potential behind this spooktacular comedy is too much to ignore.
Director(s): Jason Reitman
Genre(s): Action/Adventure, Comedy, Science-Fiction/Fantasy
Rating: PG-13 (Likely)
Dunkirk, the war drama which won a trio of Oscars and was nominated for five more, was the last film that Christopher Nolan released. It also made over $525 million dollars at the box office — making it a smash hit by any measurement. Since then, fans of Nolan have waited with bated breath for his next release. And we're finally getting it in 2020. Called Tenet, this movie stars John David Washington (son of Denzel Washington) alongside a host of other big-name stars and concerns themes of "espionage, time travel, and evolution." Like Nolan's Interstellar, Inception, and The Prestige, it's safe to assume that this one will keep you guessing right up until the credits roll.
Director(s): Christopher Nolan
Genre(s): Action/Adventure, Mystery/Suspense, Science-Fiction/Fantasy
Rating: R (Likely)
Believe it or not, many of Disneyland's rides are not actually based on any existing properties — especially some of the really old ones. However, some of those rides — including the likes of Tower of Terror and The Pirates of the Caribbean — were made into films long after the fact. Now, another fan favorite is getting the same treatment. Called simply Jungle Cruise, this flick stars Dwayne Johnson and Emily Blunt in a big-screen adaptation of one of the campiest mainstays of the entire Disney theme park empire. And while it clearly worked for Pirates, spawning a massive five-film franchise, this one is decidedly riskier, as the studio is walking a very delicate line between staying true to the ride's experience and offering up an interesting, modern interpretation. There are definitely quite a lot of pitfalls to be had with this ride-to-film offering.
Director(s): Jaume Collet-Serra
Genre(s): Action/Adventure, Family
Rating: PG (Likely)
Marvel's Spider-Man has one of the richest galleries of rogues of any comic book character ever, including Batman. And while the big names — like Kingpin, Venom, Green Goblin, and more — have already gotten on-screen adaptations, there are still plenty more waiting in the wings. One of them, a doctor-turned-vampire by the name of Morbius, is actually going to be getting his own non-web-slinging spinoff, much like Tom Hardy's Venom. This one will star Jared Leto as the titular character and, while his Joker portrayal was unforgivingly panned, looks to have some real potential. That goes double if the studio isn't afraid to take this in the R-rated direction.
Director(s): Daniel Espinosa
Genre(s): Action/Adventure, Horror, Science-Fiction/Fantasy
Rating: NR
Bill & Ted Face The Music
August 21st
The last of the long-awaited sequels on our list, Bill & Ted Face The Music is most certainly the least high-stakes of them all, as it promises to follow the same comedic stylings of the first two entries in the series. In fact, along with Keanu Reeves and Alex Winter, a few characters from the originals are set to make appearances in this new entry — including none other than William Sadler's Death from Bogus Journey. Of all the movies coming out in 2020, this one is shaping up to be one of the bigger nostalgia bombs, but it remains to be seen if it's a success or not.
Director(s): Dean Parisot
Genre(s): Action/Adventure, Comedy, Science-Fiction/Fantasy
Rating: NR
Monster Hunter
September 4th
Sometimes, when we go to the theater, we just want a mindless spectacle. And of everything coming out this year, Monster Hunter seems the most poised to deliver exactly that. And while this video game-inspired adaptation could end up being a giant, steaming pile of rotten tomatoes, it also has potential — if only to be a guilty pleasure. The cast list includes the likes of Milla Jovovich, Tony Jaa, Ron Perlman, and the whole thing is directed and co-written by Paul W.S. Anderson. And while Anderson — responsible for the entire Resident Evil franchise and 1995's Mortal Kombat — doesn't exactly have a gleaming track record, he did write it alongside the hit video game franchise's longtime writer/director, Kaname Fujioka.
Director(s): Paul W.S. Anderson
Genre(s): Action/Adventure, Science-Fiction/Fantasy
Rating: NR
The King's Man
September 8th
The original Kingsmen movie, crafted by Matthew Vaughn, was one of the most shockingly-good films of the last decade. It had heart, action, comedy, a unique concept, a breakout star (Taron Egerton), and so much more. And while the sequel wasn't quite as impressive, it still offered enough of that same unique combination of factors to make it worth seeing — even more than once. This third entry is actually a prequel and, if the trailer is an honest indication, looks like it tells the epic origin story of the clandestine organization the first two films hinge upon. While we'll certainly miss the characters we've become so fond of, it seems likely that this movie will make up for their absence with a full roster of new and interesting ones, as well as offer up a new, historical adventure.
Director(s): Matthew Vaughn
Genre(s): Action/Adventure, Comedy
Rating: R (Likely)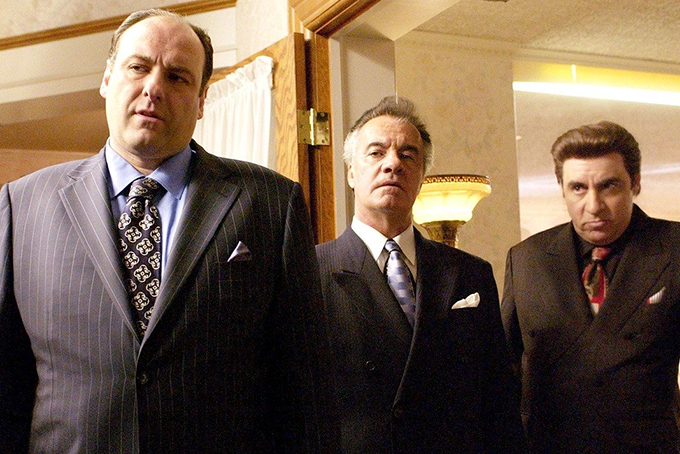 The Many Saints of Newark
September 25th
There's not a ton of information available about The Many Saints of Newark. But what little is available makes it more than deserving of a spot on this list. You see, this movie is going to be a prequel to The Sopranos, the mafia drama widely considered one of the best television shows of all time. And the reasoning is even more interesting. You see, because James Gandolfini sadly passed before a Sopranos movie could be made, his younger self will be played by none other than his real-life son. And for fans of the show, learning the origins of Tony Soprano is a prospect that's more than enticing enough to get butts in theaters seats.
Director(s): Alan Taylor
Genre(s): Drama
Rating: NR
Snake Eyes is undoubtedly one of the most popular characters to come out of Hasbro's G.I. Joe toy lineup. And he's been portrayed in numerous ways onscreen and off — including twice on the big screen played by Ray Park, the actor who also played Darth Maul in Star Wars: The Phantom Menace. Now, the silent, stoic, black-clad ninja commando is getting his own spinoff solo movie. It's unclear whether or not this will be an origin film, but it does look to be a unique take on the character. That includes the fact that he will be played by Henry Golding — a casting choice that looks to undo the culturally-insensitive origins of Snake Eyes by making him a person of Asian descent, rather than a caucasian man. Unfortunately, little else has been unveiled about the movie. So we'll have to wait to find out more.
Director(s): Robert Schwentke
Genre(s): Action/Adventure, Science-Fiction/Fantasy
Rating: NR
Halloween Kills
October 16th
Last year, following the release of the long-awaited sequel to the original Halloween film (which served to erase all the other sequels up to that point), we were treated to some pretty excellent news (especially for lovers of horror): two more Michael Meyers slasher flicks are slated for production. That means there's a lot more bloody story to be told and it's got us wondering just where the writers, including series creator John Carpenter, are headed with this spooky season staple. We're not sure whether Jamie Lee Curtis and her fictional family will come out on top by the end of the story, but we'll be there to see it every step of the way.
Director(s): David Gordon Green
Genre(s): Horror
Rating: R (Likely)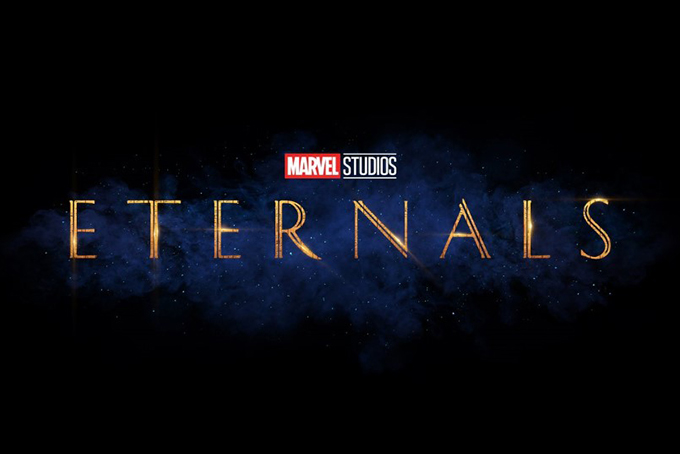 Even if you just look at the casting information for Marvel's upcoming Eternals movie — including Angelina Jolie, Kit Harrington, Richard Manning, Salma Hayek, and Kumail Nanjiani (who got in incredible shape for his role) — then this movie is at least worth putting on your radar. Mate that to the fact that this cast of characters undoubtedly will have a huge impact on the future of Disney's record-setting superhero movie universe and that makes it all the more enticing. There's a lot of time between now and when this flick is released, but it will almost definitely be one of the highest-grossing films of the year.
Director(s): Chloé Zhao
Genre(s): Action/Adventure, Drama, Science Fiction/Fantasy
Rating: PG-13 (Likely)
Godzilla vs. Kong
November 20th
Way back in 1962, Toho Studios pitted Godzilla and King Kong against one another onscreen for the very first time. Unfortunately, due to the effects limitations of the time and Toho's penchant for somewhat corny storytelling, the flick was… middling at best. Now, however, with the world-building already done in a more serious fashion by two modern Godzilla movies and Kong: Skull Island, the two towering giants are set for another showdown. Truth be told, we don't expect much from the human side of the story. But if the establishing films are any indication, this kaiju clash will be beautifully epic and destructively brutal.
Director(s): Adam Wingard
Genre(s): Action/Adventure, Science-Fiction/Fantasy
Rating: NR
Frank Herbert's Dune is a staple of the science-fiction world that has only once been translated into an onscreen escapade — to mixed results. Since that 1984 interpretation, other filmmakers have tried and failed (sometimes in legendary fashion, e.g. Alejandro Jodorowsky) to get a reboot off the ground. However, 2020 looks to be the year this sci-fi/fantasy epic will return to theaters. Even better, the film is helmed by none other than Dennis Villeneuve, the brilliant mind behind Sicario, Blade Runner 2049, Arrival, and more. It also stars the likes of Oscar Issac, Rebecca Fergusen, Zendaya, Jason Momoa, Timothée Chalamet, Josh Brolin, Javier Bardem, Dave Bautista, and a slew of others.
Director(s): Denis Villeneuve
Genre(s): Science-Fiction/Fantasy
Rating: NR
The 30 Best Summer Blockbuster Movies Of All Time
A staple of the cinematic world going back decades, some of the biggest-budget flicks always come out during the warmer months of the year. We've rounded up the best of the best on our list of the greatest summer blockbusters of all time.