Few things can be more irritating when cycling or partaking in other outdoor sports than having gear that gets in your way. While the weight of your sunglasses may not seem like a serious issue for those who only use them for driving or running errands, extra ounces and marginal comfort make a difference for those who just need these shades to do their job with no distractions.
Australia-based cycling brand MAAP has made a name for itself for its willingness to innovate. Over the years, it's partnered several times with the eyewear brand 100% — another firm dedicated to innovation. Now, the two outfits have teamed up for the fourth time on three new limited-edition versions of the latter's Hypercraft shades, which, at 23g (0.81oz) is its lightest ever.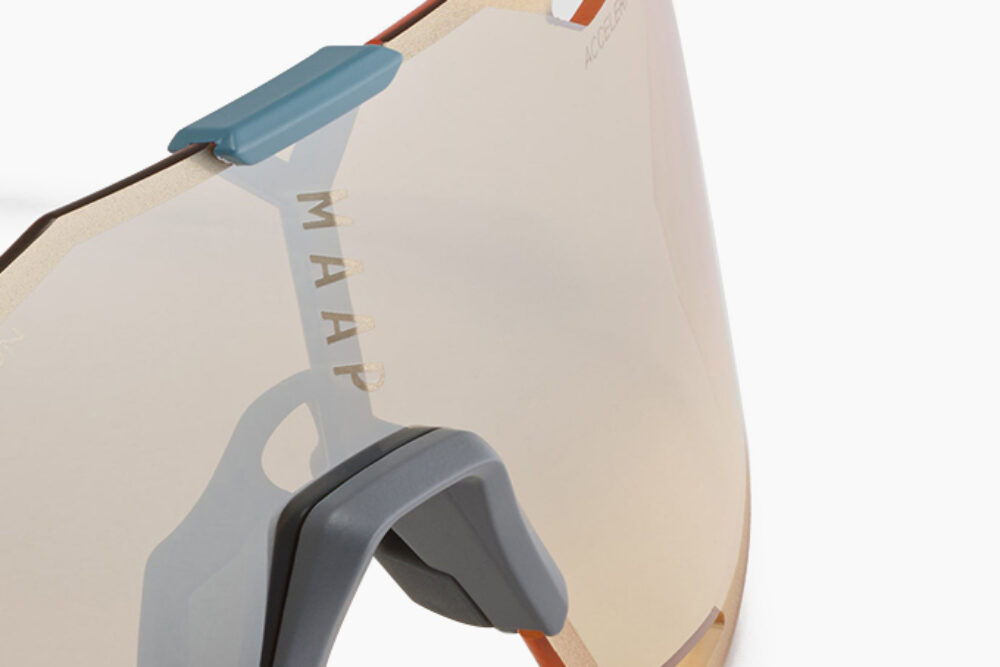 Available in Forest Green, Deep Purple, and Bone colorways to match MAAP's clothing options, the new Hypercraft sunglasses still feature the model's hallmarks, such as the high-definition HiPER Lens technology with full UV spectrum protection, shatter-proof frames, and ventilated construction. Furthermore, the 5.5-base cylindrical shield lenses give you a wider plane of view, and the impact-resistant UltraCarbon frames are equipped with Ultra-grip rubber on the nose and temple to ensure you won't have to keep adjusting them on your face.
The new Hypercraft sunglasses from 100% and MAAP are up now on the latter's website for $215.