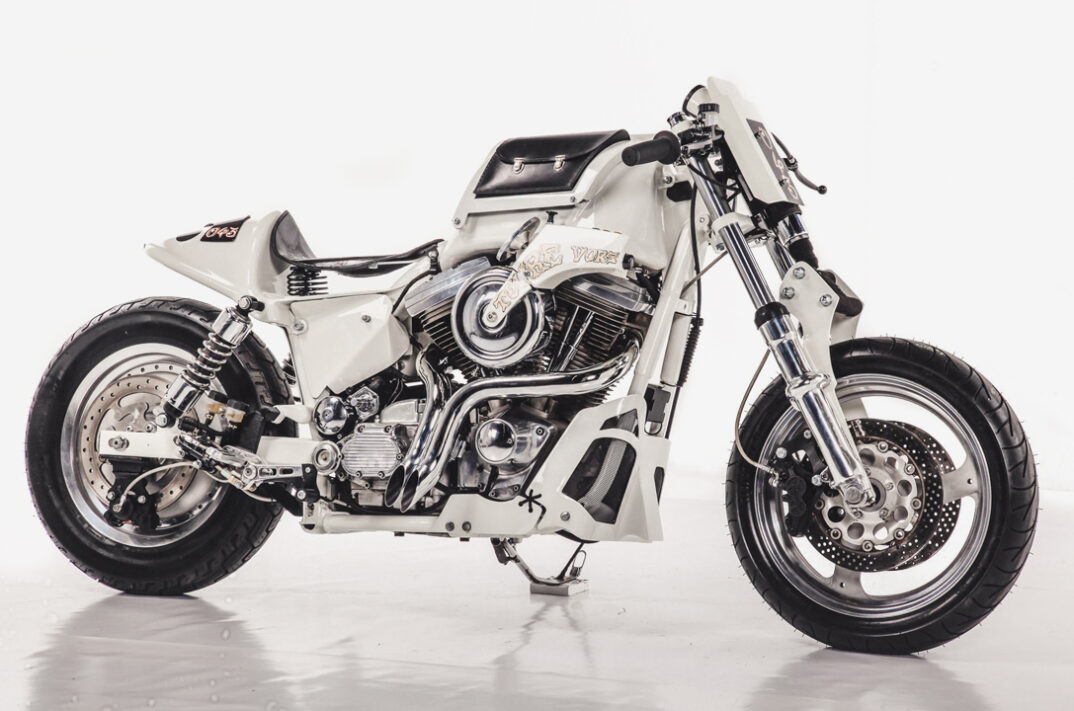 Photos: Frank Sander
When it comes to building custom motorcycles, individuals often focus on (and praise) companies who have amassed a storied past in post-factory fabrication. And, while most of these seasoned shops accrue the finest talent in the industry, every once in a while, a prodigal builder emerges from the woodwork. Nico Naeye is one such technician, blending his own unique vision with over 25 years of experience in motorcycle-related endeavors to create this stunning Harley Davidson Super Glide.
Surprisingly, the 1440cc, fuel-injected machine you're seeing right now is comprised of a variety of parts that have amassed inside of Naeye's scrap bin from recent projects, including an oddly fabricated fuel tank and rear fender built from bent touring bike crash bars. A pair of innovative handcrafted forks were also introduced to the bike — an idea that the builder had been blissfully conceptualizing for around 15 years. The Super Glides' Frankenstein-esque body is a collection of hidden treasures, featuring everything from an integrated modular storage satchel and esteemed paint job by Radical Customz (that masks Nico's fabricated welds and seams), all the way to a set of hidden lights that, unless meticulously inspected, appear to be absent from the bike.