With Father's Day fast approaching, it's finally time to check out some of the greatest tech gifts for dad. Aside from making life a little more fun to navigate, the right piece of gear can help to make menial, everyday tasks a little easier to complete. Whether you're looking for a great quality-of-life upgrade for the father figure in your life or you're searching for the best way to bring a smile to his face on an appreciative day, a newly-acquired gadget can be a great first step.
Anker PowerCore II Slim Portable Charger
Anker's PowerCore II Slim Portable Charger is among the brand's leading USB charging peripherals, bringing a high-capacity power bank to market for those who want to keep things aesthetically pleasing. Boasting over 3.5 charges for the iPhone 8 (and comparable devices), this all-in-one charger can deliver a boost of battery life to your smart device when you need it most.
BioLite SolarPanel 5+
BioLite's SolarPanel 5+ helps you to harness the power of the sun, thanks to a dependable 2200mAh onboard battery and ultraslim 5-Watt panel. An integrated sundial helps you to capture all the solar energy you need at different times of the day — and with a 360-degree kickstand, you'll be able to set it up on every kind of terrain.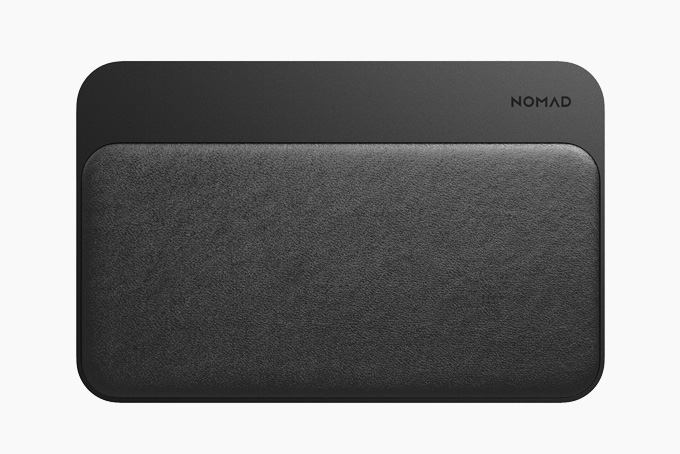 Nomad Base Station
With the sleek and stylish Nomad Base Station, you'll be able to charge your most useful items without the need for unsightly cables and dongles. This highly-functional charging hub comes with three charging coils, allowing it to charge up to two phones with ease. But don't worry, if you're still stuck in your ways, there are also two out ports — a USB-A and USB-C PD that sport an 18W capacity.
Apple AirPods
Apple has made waves in the headphone industry with the introduction of its wireless, intuitive, stylish, and accessible AirPods. A newly implemented Apple H1 headphone chip provides a quick, seamless connection to a variety of devices — and with their very own charging case, it's faster than ever to keep these earbuds juiced up.
Bang & Olufsen Beoplay P2 Portable Speaker
Bang & Olufsen's Beoplay P2 Portable Speaker is a lightweight sound system that brings an even smaller footprint to the company's already minimalist lineup. Providing rich sound, Bluetooth capabilities, and up to 10 hours of playtime on a single charge, the Beoplay P2 is the perfect all-arounder portable speaker.
Razer Huntsman Elite Keyboard
Razer's Huntsman Elite keyboard is the product of years of research and technological innovation, combining precise machining, speed, and performance-oriented design to bring buyers the quintessential gaming experience. Razer's new mechanical keyboard utilizes light sensors that register faster than any keyboard on the market, making you the king of the online gaming realm.
TP-Link AC5400 Wireless Router
If you're all about internet speed, TP-Link's AC5400 Wireless Router is one of the best tri-band accessories you can buy. A dedicated channel lets you put all of your bandwidth-eating priorities in a single band so your other activities won't suffer, while quality-of-life improvements like Smart Connect can help to make your smart home devices more efficient through assigned channel balance.
Beats By Dre Powerbeats Pro
On the same front as Apple's AirPods, the Powerbeats Pro are top-of-the-line true wireless earbuds. With up to nine hours of listening time and adjustable, secure-fit earhooks, these lightweight (and water/sweat resistant) headphones make any athletic outing that much better. Better yet, they're voice capable, meaning that you won't have to touch them to control track skipping, volume, or other minor annoyances as you're working out.
GoPro Hero 7 Black
GoPro has been a leader in waterproof action cameras for over a decade now, and the company's latest iteration, the Hero 7 Black, amplifies all of the successes of its predecessor. HyperSmooth video stabilization and a crisp, high-definition image ensure that you'll capture shake-free moments. And their newly implemented novelties like Time Warp Video, which allows you to capture stabilized time-lapse videos, and Super Photo, which automatically applies HDR, tone mapping, and noise reduction to your photos, come as a part of the standard package.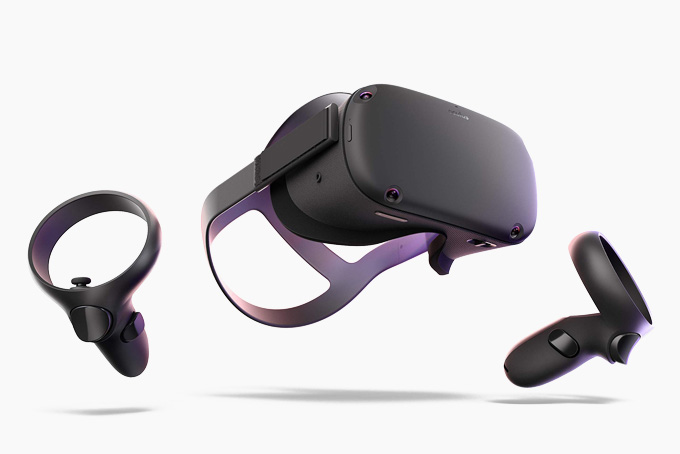 Oculus Quest VR Headset
Oculus' newest offering, the Quest, serves to take the VR world to a more accessible place. Instead of utilizing a traditional headset alongside a powerful VR-capable computer system, Oculus' Quest removes the need for a high-end surrogate, giving those interested in the virtual world even more reason to explore to their heart's content.
22 Best Pieces Of NASA-Developed Gear
If you're shopping for someone who loves technology and gadgets, then they surely appreciate the long list of products that have trickled down from our space program. You can find a unique gift for the father in your life on our list of the best NASA-developed gear.