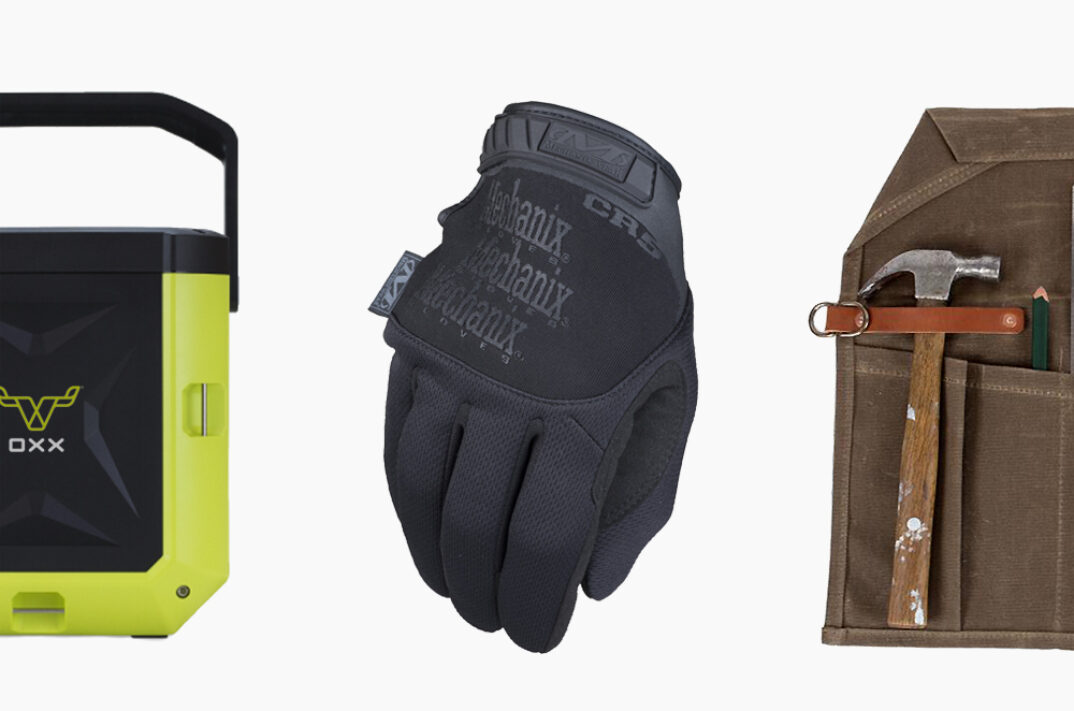 When it comes to building or repairing anything in the household, fathers are expected to show up and save the day. You'll probably remember bringing your dad a broken toy and watching him work his magic it to bring it back to life as a child. Give your dad a toolbox and watch him fix just about anything as if his hands were programmed for any task.
For the dads out there who work wonders with their tools, we've compiled the best Father's Day gifts for the handyman. There's an overwhelming amount of gear on the market and Father's Day is a pivotal time to wrap up something worthy of your patriarch's hard work. Whether you're looking for smaller additions to your gift lineup, such as reliable cut-resistant gloves, or something meatier, like a beefy saw kit, we've got you covered. We're here to help you find the perfect gift for your hard-working dad.
Forj Thermoplastic Tape Ribbon
Boasting 1,000lbs of tensile strength, this tape ribbon can help you repair anything. When the thermoplastic ribbon is heated, you can mold it to any shape you desire. Once it's set, the bond it forms is as strong as steel.
DeWalt Demo Hammer
The DeWalt Demo hammer provides you with a large strike face for an ideal nail-driving surface, making it worthy of any toolbox. It also has a long handle design for demolition capabilities.
Mechanix Pursuit D5 Gloves
Featuring EN 388: 2016 level D & ANSI A5 blade-cut resistance, these gloves will protect your money-makers in the shop. Anatomically designed to the curves of your hand, Mechanix Pursuit D5 Gloves provide you with premium comfort. They also have carbon-infused touchscreen-ready synthetic leather so you can check your text messages with ease.
Mininch Tool Pen
This multi-bit driver comes in a slim package you can take with you in your back pocket. With 16 bits of various sizes and a six-bit capacity, you'll be ready for life's unforeseen problems with the Mininch Tool Pen.
Best Made Co. The 15-inch Toolbox
Made in America, this 15-inch toolbox is both hand-made and hand-spot welded to ensure quality. It's made from 22-gauge steel and has a heavy-duty single latch closure, making it durable enough for all of your primary tools.
Bradley Mountain Tool Roll
Crafted from handsome waxed canvas with a bridle leather strap, Bradley Mountain's Tool Roll is perfect for taking a few tools on the go. The American-made gear-hauler has three deep pockets, ranging from six to eight inches in depth, so you can keep all your tools safe when you tinker in your garage or out in the field.
Leatherman Free P4
According to Leatherman, their Free P4 is the most advanced multipurpose tool ever made. The stainless steel multi-tool features 21 tools — including a 420HC serrated knife, needle nose pliers, and premium replaceable wire cutters.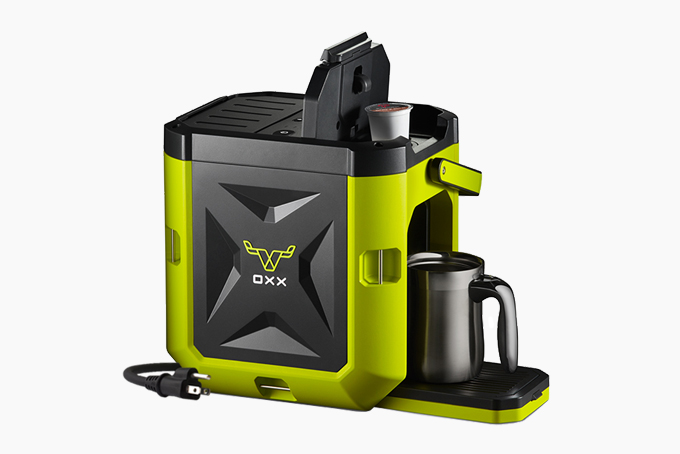 Oxx CoffeeBoxx
The Oxx CoffeeBoxx's overbuilt design makes it the toughest coffee maker around. It's crushproof and dustproof, as well as impact- and water-resistant. And it's lightweight, making it portable for jobs out in the field.
Bosch 18V EC Brushless Connected-Ready Brute Tough Hammer Drill
Bosch is a trusted name in power tools and their cordless hammer drill upholds the company's sterling reputation. The 18V tool provides a hammering action while drilling and a solid 755-inch-lb of torque potential to get the job done.
Milwaukee M18 Fuel Circular Saw Kit
If your father's into carpentry, this 15A corded power circular saw kit with a Powerstate brushless motor that provides 5,800RPM for excellent cutting performance is a frontrunner. It has a built-in rafter hook for easy storage and is good to go for 750 cuts on a single charge.
40 Tools Every Man Should Own
If the father in your life loves to fix it himself, you can't go wrong with a high-quality tool for Father's Day. You can find the right tool for almost every job on our definitive list of toolbox essentials every man should own.