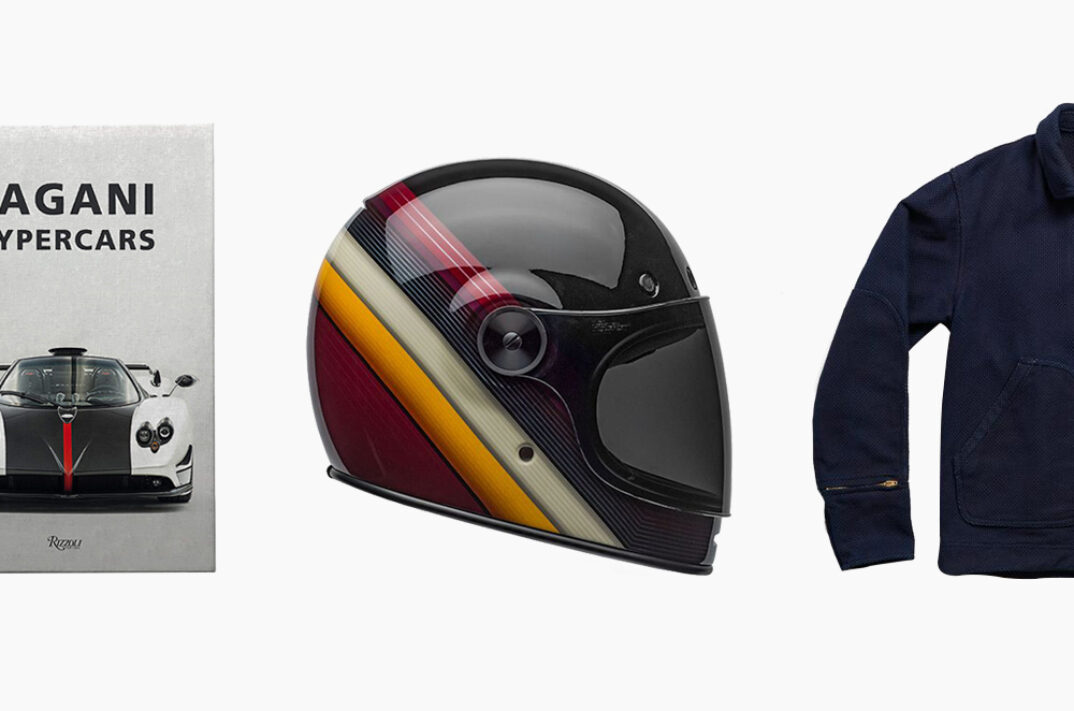 Once upon a time, you were sitting in your father's pristine muscle car as he revved the engine, letting you feel the power of the monster under the hood. You've probably spent plenty of one-on-one time with him in the garage, helping him tinker with parts to upgrade his ride. It's been evident since day one that your dad's a gearhead, so your Father's Day gift of choice should be something that captures his love for automotive artistry.
Shopping for a car enthusiast can be difficult because there are so many gift options on the market. Well, to help you hone in on what's premium, we've put together a list of the best Father's Day gifts for the gearhead. Our picks cover everything from rugged motorcycle jeans to a classic helmet for dads who love their two-wheelers. If your father's a bonafide gearhead, we're confident you'll find something on this list to make his face light upon the big day.
Pagani Hypercars: More
If your father loves hypercars, this book is a must-have, as it's the very first volume of Pagani's impressive body of work. The 206-page book, written by Horacio Pagani, celebrates the genius mind of an automotive visionary and gives us a peek into his process.
Rampage Locking Trail Can Utility Tool Box
For dads who love off-road adventures, this utility toolbox is a fantastic addition to their lineup of gear. Made from heavy-duty 4-gauge steel with a powder-coated finish, this container will keep all your tools safe. It also comes with a lift-out tool tray and two removable drawers.
Hutan Pressure Tool
Gearheads with rides prepped for backcountry escapes will appreciate the Hutan Pressure Tool, which allows overland explorers that ability to reduce tire pressure for more off-road traction. The grade 5 titanium tool also has a multi-size wrench in case of any hiccups on the path.
Filson Tin Cloth Utility Apron
The durable Filson Tin Cloth Utility Apron is built for the garage with oil finish pockets to protect your tools and adjustable buckle-close straps for a custom fit. The shop apron has three utility pockets, one zipper pocket, and one flap pocket, as well as a D-ring for hanging tools.
Panda Moto Mark Black Chino Style Motorcycle Jeans
With these chino-style motorcycle jeans, you'll stay stylish and comfy thanks to the 12.5oz Cordura stretch denim construction. Featuring premium reinforced Kevlar stitches and interlock-knit made from DuPont Kevlar, these pants are also ultra-durable.
LEGO Creator Ford Mustang
This authentic LEGO replica of a 1960s Ford Mustang is one any car enthusiast will appreciate. It features 5-spoke rims, road-gripping tires, and an air scoop. You can open the doors, remove the roof panel, and even work the steering wheel.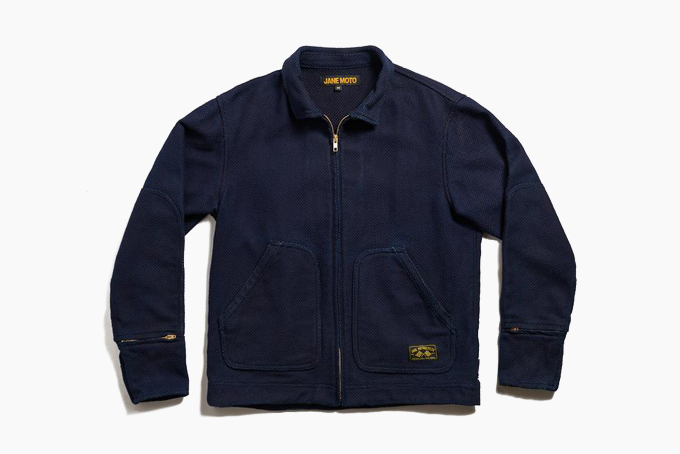 Jane Motorcycles Mechanic's Shashiko Jacket
Sunny days call for a lightweight motorcycle jacket, and this one from Jane Motorcycles crafted using Japanese Raw Indigo Shashiko denim is made for summertime weather. Made in New York City, this high-quality jacket accepts D30 armor in the elbows and shoulders for your safety on the road.
Bell Helmets Bullitt
The Bell Helmets Bullitt is an icon in motorcycle headgear. It's inspired by the timeless Bell Star helmets from the '60s and '70s but updated with modern technology, such as a carbon composite shell, anti-microbial interior, and contoured cheek pads.
Momo Heritage 6 Wheel
Bringing back a classic, the Momo Heritage 6 Wheel features a timeless six-spoke design reminiscent to Momo's first light alloy wheels that revolutionized the space in the '70s. With a process combining heat, pressure, and rotation, the wheel retains its strength while being 15% lighter than traditional alloy wheels.
Autodromo Group B Series 2 Watch
Honoring the Group B rally era, spanning from 1982 to 1986, this beautifully crafted timepiece will catch the attention of any automotive lover. It has a bi-metallic case, lightweight 39mm titanium capsule, and a Miyota 9015 automatic movement.
15 Best Automotive Books
If the father in your life is a true automotive fanatic, he'll be thrilled to decorate his coffee table with literature for his love. You can find a great selection of the best automotive books for Father's Day on our helpful guide.