Though it is certainly not actually biological, copper is what you might call a "living metal." This is because, with time, its appearance changes quite drastically and uniquely. For instance, you might know that the Statue of Liberty (which is made from copper) in New York City was draped in the same hue you might find on a brand new penny. But, with time and exposure to the elements, it acquired what's called a patina – a film produced by oxidation over a long period – eventually settling into the seafoam green it appears as today. Well, it isn't just the Statue of Liberty that does this; all things made from untreated copper will oxidize in a similar manner over time. That means, if you incorporate the metal into your everyday carry, you can watch the slow change happen yourself and you'll end up with gear that is exclusive and unique to you. Truly, copper is a wonderful metal and makes for excellent and handsome pocketable gear, as you can see in this week's pocket dump.
Kikkerland Vintage Bottle Opener
If you're a bartender, you probably already carry something like this around. If you're not, but you definitely have your share of delicious cold beers, you might want to consider picking up a bottle opener. This particular variety is made from beautiful copper-plated steel and measures up at 3.675 inches in length.
FourSevens Preon P1 Flashlight
We can't make this clear enough: everyone should carry a flashlight as a part of their everyday carry. But that doesn't mean you're relegated to a basic black torch. This offering from FourSevens has a solid copper exterior, offers an output of 5-100 lumens, can run for up to 20 hours per battery, and comes with 5 infinitely reconfigurable lighting modes.
Karas Kustoms Retrakt Pen
Made in the USA, this all-metal clicker pen from Karas Kustoms is compatible with all Pilot G2 and Parker ballpoint refills. That means, not only will it last you for a very long time, but you shouldn't ever have to worry about finding cartridges that fit – as the ones this pen uses are some of the most common available.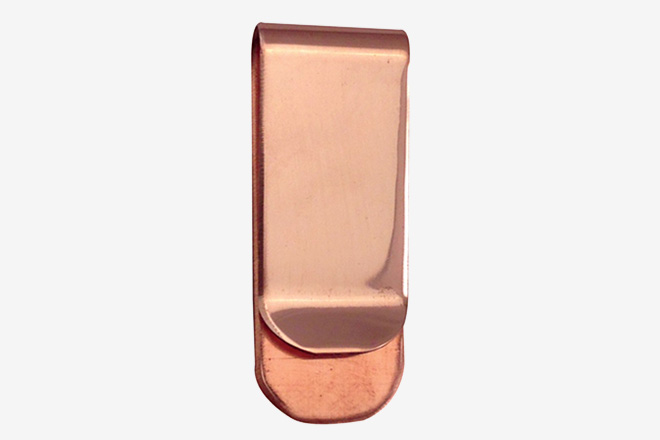 Jacob Bromwell Lexington Money Clip
Jacob Bromwell makes some of the most heirloom-quality USA-made everyday carry gear and home accessories we've ever seen. This all-copper money clip is no exception. In fact, the brand is so sure of the quality of their gear, they've backed it up with a 100% lifetime guarantee. If you want a slim-format cash and card carrier, but you still want to impress, pick up this one.
Suunto Essentials SS Watch
Just because a watch is digital, it doesn't mean it can't have a rustic style – as evidenced by this offering from Suunto. Hand-built in Finland, this EDC wristwatch offers a whole slew of features packed inside of its gorgeous copper case. And that case is paired with an equally beautiful vegetable-tanned leather watch band. This is one of the best examples of future tech meshed with classic style.