Presented by

When NASA was founded way back in 1958, it put the United States on a historical path toward abundant scientific discovery and exploration — with highlights that include the Apollo 11 Moon landing, the creation of the Hubble Space Telescope, a trio of Mars rovers, and a good deal more. And while there was a bit of a rough patch over the last few years — including the end of the Space Shuttle Program — NASA is back on the path to glory with plans to put humans back on the Moon on a permanent basis. A lunar base could be established as soon as 2022, according to some experts, which would mark the first time that humans have lived on non-Earth soil. With inspiration taken from that big gray rock orbiting our planet, we've put together this week's pocket dump with stellar everyday carry gear imbued with the beauty of moon dust. Here's to hoping we manage that next giant leap.
The James Brand Mehlville Carabiner
A carabiner is one of the best ways to keep your keys and keychain accessories safe and secure without loading down your pockets. And few are as well-built and masterfully-designed as The James Brand's Mehlville. Built from anodized aerospace aluminum, this CNC-machined accessory features a dual compartment design to keep your keys safe and sound while taking it on and off your belt loop or backpack. Plus, as an added bonus, it also features an integrated bottle opener.
The James Brand Benton Pen
Stunning in its design — thanks in no small part to its laser-engraved 304 stainless steel construction — The James Brand's Benton EDC pen is a magnificent writing utensil if there ever was one. That's only bolstered by its PVD-coated pocket clip, simple clicker deployment (complete with an attached lanyard for quick accessibility), and its included Schmidt 900 M ink cartridge. They didn't have to make this useful piece of gear so beautiful, but we're not complaining.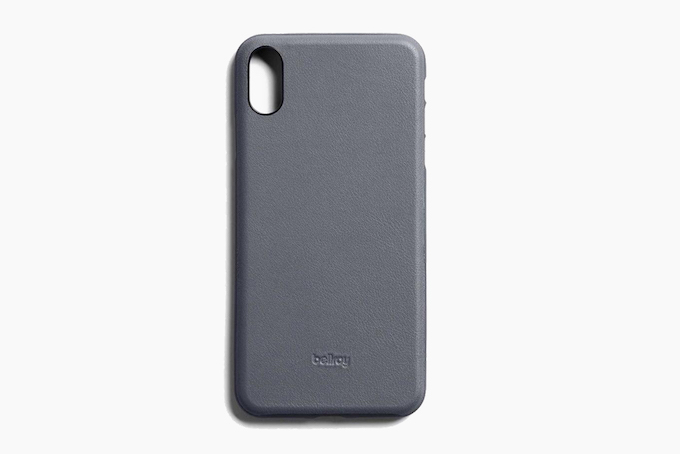 Bellroy iPhone Case
Available in seven different sizes — including those that fit the latest iPhones — Bellroy's super-slim iPhone Case is built from a combination of environmentally-certified leather and a polymer. It also has an ultra-soft microfiber liner that makes the whole thing perfect for keeping your mobile device safe and secure, while still looking sharp and stylish.
Apple Watch Series 4
While the smartwatch space is definitely quite crowded, there are still few options (if any) that compare to Apple's Watch. That's doubly true now that the Series 4 is more waterproof than ever, has an even larger screen while still slimming down on the case size, and comes with a ton of new high-tech capabilities — including a built-in EKG that can notify authorities in the case of a cardiac event.