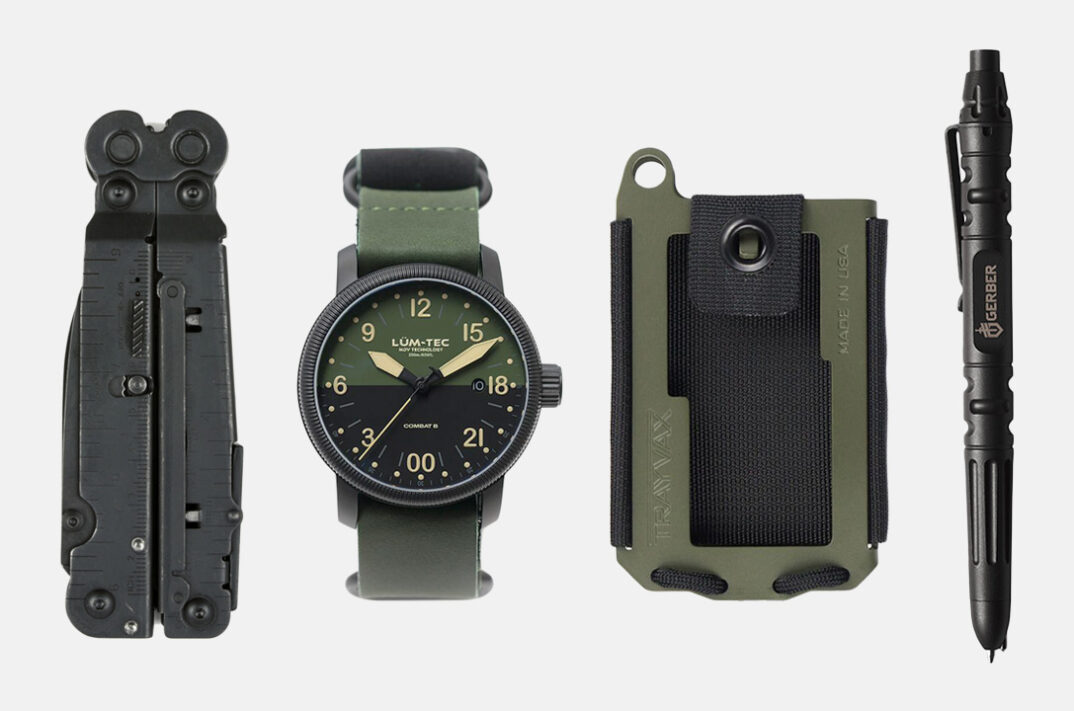 For most folks, everyday carry is something that's incredibly helpful from day to day – but it isn't necessarily a make-or-break when it comes to trudging through the work week. There are, however, a select group of folks who spend their days in some of the world's harshest environments – be they soldiers in the desert, explorers in the frost-laden mountains, or researchers in the deepest of jungles. For those folks, an EDC loadout can be the difference between survival success and mortal disaster. For the types occasions that call for only the most capable and toughest gear in the world, we've put together the following pocket dump. Each of these pieces of EDC gear is absurdly durable, reliable, and effective at completing a multitude of tasks in some of the most dangerous climates and conditions. Pick one of these tools up and it could end up going a long way towards saving your life.
Trayvax Axis Wallet
Though you might not realize it at first glance, the Trayvax Axis is actually a novel take on the classic bifold – with a tactical infusion. But it's also so much more than that with its USA-made quality stainless steel cerakote frame, mil-spec paracord lanyard, built-in money clip and hideaway pocket, and capacity of up to 14 cards and 8 bills. Chances are you'll never find a tougher men's wallet in the world.
Gerber Impromptu Tactical Pen
An EDC pen is already an absurdly useful tool to keep at your disposal, but the Gerber Impromptu takes it a step further with the addition of a glass breaker tip, Rite in the Rain all-weather cartridge, and a super tough machined stainless steel body. As an added bonus, it's also made right here in the USA.
SOG Powerassist Multi-Tool
One of the greatest folding multi-tools ever to have graced our planet, the SOG Powerassist is loaded with 16 different functional tools – including multiple knife and saw blades, pliers, a can and bottle opener, screwdrivers, and more. And it comes in all black, which is always a good thing.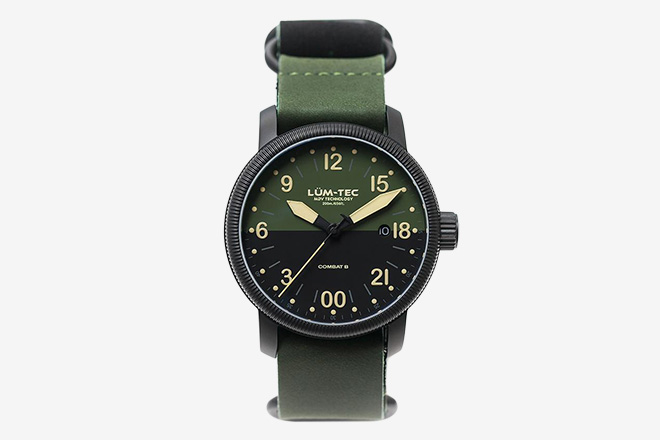 Lum-Tec Combat B37 24H Watch
With both toughness and style in spades, this extremely durable EDC watch from Lum-Tec operates via a Swiss Ronda 515.24H 24-hour movement (meaning it's in military time), has a beefy 316L stainless steel case with a titanium carbide PVD coating, and is equipped with a military-grade anti-reflective sapphire crystal.