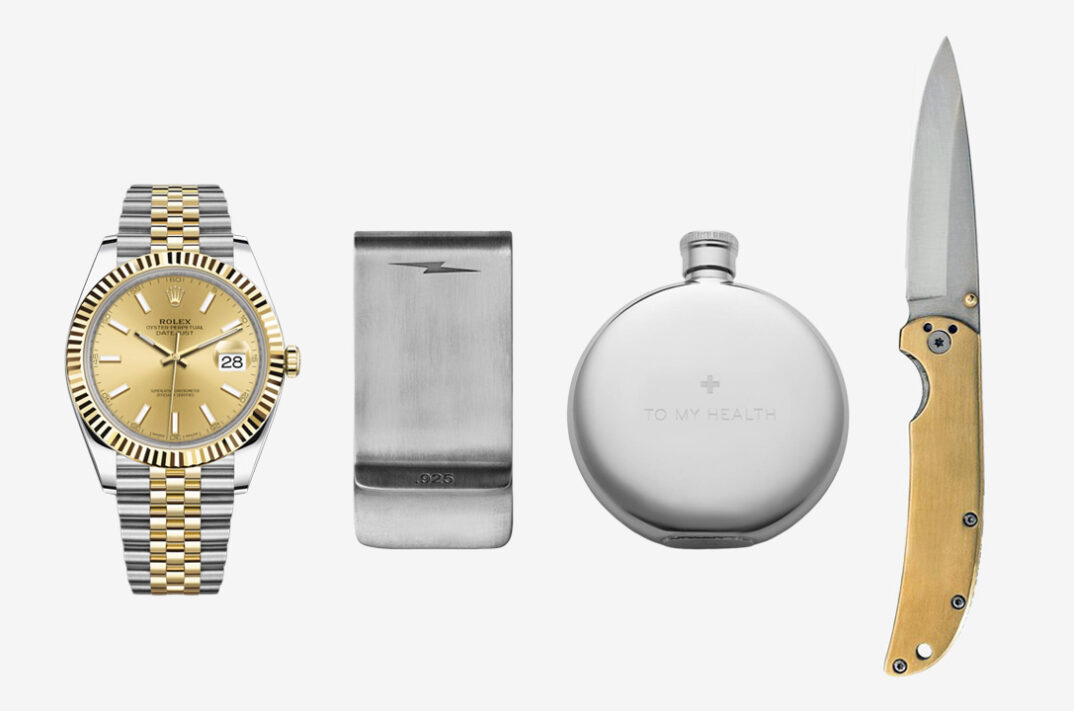 While everyone is familiar with the New Year's tune, "Auld Lang Syne," we've come to realize that very few people actually know what the song means and/or what it's all about. Interestingly enough, the tune is actually a poem that was written in Scots — a Germanic dialect still spoken in the Scottish Lowlands to this day — by Robert Burns back in 1788. The title and primary lyric, "Auld Lang Syne," translates to "old long since," which is intended as a toast to the times that have passed. And while that's clearly appropriate to celebrate as you ring in the new year, we think it applies to more than just partying and reminiscing. Which is why we've taken it as inspiration for this week's everyday carry pocket dump. The gear you see before you — done up in silver and gold, as is appropriate this time of year — is a balance of classic pieces of pocket gear made from iconic materials but designed and constructed in fresh, new ways. Because we shouldn't have an "out with the old, in with the new" mindset, but rather a respect for what's come and gone as we look forward to the future.
Izola 3oz Hip Flask
We all like to ring in the new year with a stiff drink, but it's hardly the only occasion to take a few swigs. You can enjoy those toasts three ounces at a time with Izola's stainless steel hip flasks. They also boast a leakproof screw top and are the perfect size for your pocket.
Taylor Stitch Brass Drop Point Knife
As handsome as it is sleek, the Taylor Stitch Brass Drop Point Knife is the perfect minimalist folding blade for anyone who appreciates classic styling that doesn't compromise on quality. Its 7Cr17Mov stainless steel blade mates beautifully to the solid brass handle, and it comes with a sturdy liner lock, as well.
Shinola Classic Money Clip
Simple, iconic, and brilliant, Shinola's Classic Money Clip is as much an exercise in restraint as it is in stylishness and quality. Constructed from antique-finished brushed sterling silver, this is a classy everyday carry essential that will serve you time and time again.
Rolex Datejust 41 Watch
Made from a combination of stainless steel and 14K gold (including the crown), this beyond-magnificent Rolex wristwatch is a luxury timekeeper that will go down in history as a top-tier men's fashion accessory. And while it's certainly beautiful, it's also tough and functional — with a scratch-resistant sapphire crystal, self-winding movement with a 70-hour power reserve, and a water-resistance of up to 100 meters.