Being stuck inside can be kind of a drag, but there are more than a few ways to get rid of those stir-crazy inclinations. If you're a fan of traditional television and its ability to enamor from week to week, you've likely been searching for the best on-demand streaming services to quench your thirst for new shows to binge — luckily, there are a plethora of options that can open up new doors for entertainment and storytelling.
Over the past decade, the need for on-demand services has grown drastically, allowing viewers to watch television and movies on their own time, at their own pace, and at any point in the seasonal cycle. The advent of these services has made media consumption better than ever, resulting in a handful of new shows, movies, and specials each year that cater to virtually every audience, taste, and style of consumer. Below, we've outlined the most prominent providers for you to fulfill your recommended daily intake of visual entertainment.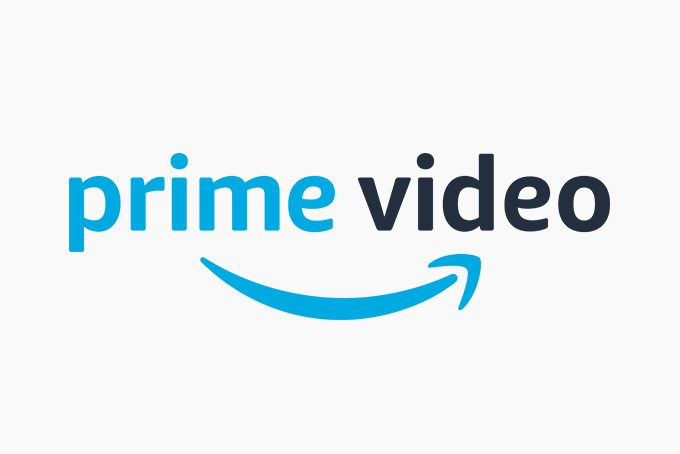 Amazon Prime Video
Best For A La Carte Viewers: Amazon Prime is included alongside the company's lauded Prime subscription, and in recent years, it's become a primary competitor when pitted against the genre's leading streaming services. Not only are viewers treated to a substantial list of current, up-to-date movies and classics, but they'll also be privy to an ever-expanding list of original shows and films — all of which are contracted and released to adhere to Amazon's strict cinematic standards. While the base streaming service should give you access to the company's original content, you can also choose to rent or buy movies that aren't hosted via the streaming service's user interface. This also goes for currently-airing shows that aren't a part of Amazon's catalog, allowing you to purchase episodes a la carte, or subscribe for the season, allowing you to watch each episode the day after it's released on its regular network.
Crackle
Best For A Weekend Of Free Entertainment: Crackle is one of the smaller streaming services on this list, but if you're interested in accessing the company's large archive of films, you'll be enthused to hear that the app is, for the most part, free. The service is provided by Sony, and more recently, by its new co-owner, Chicken Soup For The Soul — two entertainment-focused companies that have set a standard for the industry's other services to abide by. While you might not find original shows or movies on this medium, you'll be treated to a growing list of contemporary and classic films, including on-demand staples like Zero Dark Thirty, A Few Good Men, The Other Guys, Seven Years in Tibet, and 3:10 To Yuma, just to name a few. TV shows like Bewitched, Just Shoot Me!, and All in the Family are also available, giving you a rough idea of the kind of entertainment that the service hopes to provide.
Crunchyroll
Best For The Anime Lover: In recent years, anime has made a drastic impact on the visual medium. Not only has it become more accepted and mainstream, but it's also fostered an ever-increasing following in the west, meaning that things like simulcasts, English adaptations, and special exclusives tailored to North American audiences need to be produced. As one of the first multinational publishers and licensers of Japan's most notable shows, Crunchyroll has (almost) singlehandedly revolutionized the way that anime is viewed by western audiences, bringing things like manga, dorama, and other cultural intricacies into the limelight. With over 60 million registered users, two million subscribers, and an expansive backlog of anime from the past decade, the service has become a bastion for fans of the medium to catch up on classics, last season's favorites, and newly-adapted shows that air alongside their counterparts in Japan.
Disney+
Best For The Family Man: If you haven't heard of Disney's powerhouse streaming service, Disney+, you've been living under a rock for the past year. Following its announcement in 2019, the service quickly rose to prominence alongside industry giants like Netflix and Hulu, promoting an ever-expanding list of original shows and series exclusive to the service. Needless to say, the inclusion of virtually all of Disney's film-focused work was a dramatic selling point, allowing new subscribers to access the full suite of the company's iconic animated films on-demand. At launch, Disney+ boasted over ten films and seven new series rooted within the Disney universe, causing the company's biggest fans to make it their family-oriented streaming service of choice.
ESPN+
Best For The Sports Fanatic: If you're a sports fan, there's nothing quite like ESPN's lauded streaming platform, ESPN+. For those who want to cut ties with traditional television and take part in a service that's entirely devoted to the athletic medium, this unique take on the modern streaming culture will gift you a vast library of live and on-demand sports programming, taking the guesswork out of finding equally-as-enticing channels on your traditional streaming platform. Sadly, the service doesn't give viewers access to a variety of ESPN's currently-airing shows, including Sports Center, NFL, and NBA broadcasts, which are handled in a different fashion. Regardless, viewers will be treated to Live Sports, Originals, Shows, and Library — a vast collection of current and iconic sports programming that has helped to turn ESPN into a household name since its conception all the way back in 1979.
HBO Go
Best For The Film Critic: Years ago, HBO was a subscription-based service provider that could be acquired as a package alongside your traditional cable service. But, with the advent of on-demand streaming services and original programming, the outfit made the transition to a full-fledged platform with HBO Go. This unique service brings the company's award-winning shows and movies to the viewer in an on-demand capacity, allowing premium content like Westworld, Big Little Lies, and High Maintenance to be viewed in, and out of the home, on mobile devices, or in remote locations. Initially, the service provided over 400 hours of feature content and 130+ movie titles that were rotated on a monthly basis, but now, you'll be able to binge an ever-expanding list of original shows and films as each new season arrives — all of which adhere to the company's strict cinematic and storytelling standards.
Hulu
Best For The Reality TV Enthusiast: As one of the industry's most prolific streaming services, Hulu has made more than a name for itself within the world of on-demand viewing. Backed by News Corporation, NBC Universal, and The Walt Disney Company, this monolithic service originally acted as a bastion for TV-based viewers who wanted all of their favorite networks' shows aggregated into one intuitive interface, eventually growing beyond its identity as a surrogate for television, and expanding into the realm of film. Under Hulu's umbrella, respective services like Hulu Plus, which features backlogs of entire seasons of shows and movies, and the newly launched Hulu with Live TV, an IPTV service with traditional channels, were born, making the streaming platform a one-stop-shop for all of your entertainment needs. Boasting around 30 million subscribers, the service has become one of the primary players in the genre, making it a surefire choice and inclusion for any list regarding the best streaming services.
Mixer
Best For The Online Gamer: Mixer has caused some waves within the world of online culture as a competitor to the industry's biggest video-game streaming platform, Twitch. Though not nearly as big, the Seattle-based outfit has its own merits that make it a viable platform when compared to its peers, including an emphasis on the interaction between the audience and streamers, improved interfacing and stream latency, and quality-of-life improvements that allow viewers to influence streams (and one another) in different ways. In 2016, the platform was acquired by Microsoft, who has since spent gratuitous amounts of money advertising, marketing, and promoting the platform as an in-line competitor with Twitch, making it the third-largest medium-specific streaming service behind YouTube Gaming.
Netflix
Best For The Mainstream Viewer: Netflix is, without a doubt, the most recognizable streaming service in the world. After growing in popularity and eventually reaching worldwide renown, the Los Gatos-based company became the premiere subscription-based streaming service for users looking to take part in a vast collection of current and classic films, shows, and content. These days, the brand has elaborated on its licensing of television and cinematic favorites by creating its own original shows, anime, and film, branching into every niche of the market to continue its march toward dominance. As of 2019, shows like Stranger Things, Orange Is The New Black, and Black Mirror have helped to catapult the provider into the upper echelon of streaming, accruing over 148 million paid subscriptions and 154 million total subs from around the world.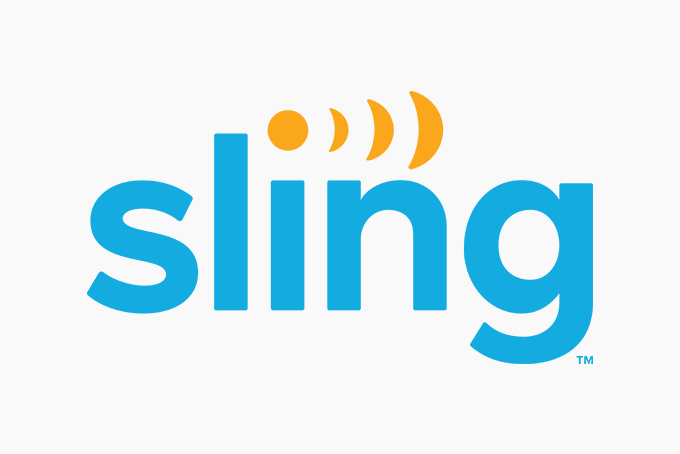 Sling
Best For The Cable Cutter: Sling is yet another streaming service that looks to complement the life of the cord cutter. Envisioned as an over-the-top subscription service to work in unison with Dish Network's traditional programming practices, this multichannel platform offers many of the same cable channels, services, and on-demand alternatives that have served to bolster the company's paid content for years, but with a more mobile appeal. As a result, nearly all of Sling's Dish-approved channels and services are available while on-the-go, allowing users to stream their content through smart devices, apps, and digital media players for an all-inclusive mobile experience.
Twitch
Best For The eSports Fanatic: As the undisputed king of video game streaming services, Twitch has become a household name for over 15 million daily viewers. Not only did the live-video streaming service innovate upon the shortcomings of its competitors by offering partnerships, advertising revenues, and affiliate programs to its content creators, but it also strove to enhance the presence of video game culture on a worldwide level, sponsoring various high-profile eSports competitions, broadcasts, and creative streams to give a voice to a once-repressed counterculture. These days, the streaming service has a hand in virtually every aspect of gaming production, hosting and supporting the world's largest streamers, competitions, and eSports gatherings to embolden the community further.
YouTube TV
Best For The Prime-Time Addict: YouTube TV arrives as yet another over-the-top streaming service to complement the mission of its forerunner. In this case, the platform calls upon one of the most prolific, and powerful media libraries in the world to offer its viewers on-demand video, cloud-based DVR, and live television from over 70 different networks and providers. And since it's backed by Google, you can rest assured knowing that affiliates like ABC, NBC, CBS, PBS, Fox, FX, Discovery, and ESPN are all readily available for your perusal, offering extensive libraries filled with past and present shows, programming, and specials.