Though they've only been around for a bit more than half a century, home video game consoles have had a long and tumultuous lifespan. And the industry has been a battlefield for competing brands throughout the entirety of it – with everyone vying for a seat at the top. As such, we've seen a lot of different consoles with different levels of success for each.
Still, we believe it's possible to pare down the top contenders for the best home arcades. From their humble beginnings bringing Pong to your home TV to the present-day pioneers helping to develop virtual reality as a viable consumer experience, we've rounded up and ranked the top 20 best gaming consoles of all time in the following list.
20. Sega Saturn
Year Released: 1994
Units Sold: 9.26 Million
Noteworthy Games: Nights Into Dreams, Panzer Dragoon Saga, Virtua Fighter
Though they have been relegated to a game developer role, Sega used to be one of the most prolific console producers in video game history. Their biggest problem was that they tended to tackle technologies that were a bit before their time and, therefore, not consumer- or developer-friendly. The Sega Saturn was one such console. It enjoyed moderate success and boasted an impressive technological package, but the lack of support and unreasonable complexity led to a lack of original titles, resulting in a game library comprised largely of arcade ports. Still, the system was an excellent attempt at being on the cutting edge of gaming, even if it wasn't strictly a win for Sega.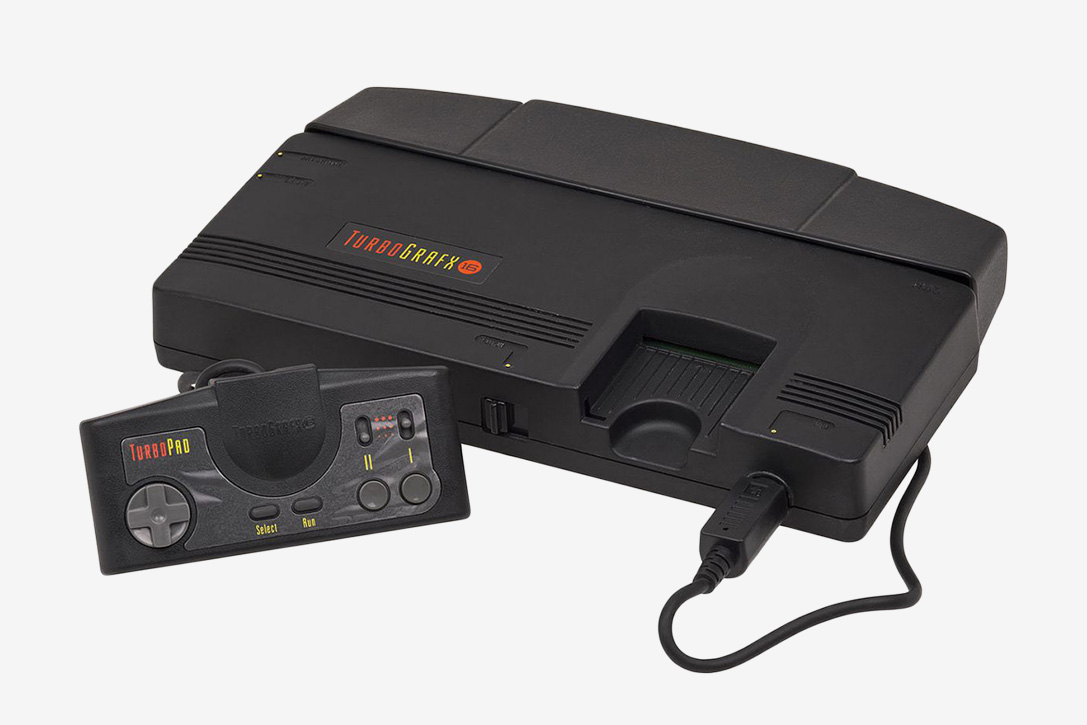 19. TurboGrafx-16
Year Released: 1987
Units Sold: 5.8 Million
Noteworthy Games: Bonk's Adventure, R-Type, Splatterhouse
Alternatively known as the PC Engine (which is a better and more approachable name, in our opinion), the TurboGrafx-16 was originally developed to compete with the Nintendo Entertainment System (NES) and was the first console released in the 16-bit era of gaming. It was also marketed as a 16-bit console, though it actually functioned on an 8-bit CPU. The confusion over the name, the deception in regards to performance, and poor marketing across the board led to this system failing to break into the American market effectively. And it didn't help that it eventually had to compete with the Genesis and Super NES, the two best consoles to come out of the era. All told, the system was a valiant effort, thwarted mostly by circumstance.
18. Intellivision
Year Released: 1979
Units Sold: >3 Million
Noteworthy Games: BurgerTime, Pac-Man, Donkey Kong
A chief competitor of the Atari 2600, this second generation gaming console was actually released by Mattel Electronics (a sub-brand of the same company that makes board games), like  and would remain the company's only until 2006. It also boasted an impressively long production run, lasting 11 years until it was discontinued in 1990 – though much of that can be credited to technologically updated iterations across that span of time. As it was created in the early days of the video game industry before controllers were somewhat standardized, it featured unique rotary wheeled and number padded remotes connected to the greater system by a telephone-style coiled cables. It also was advertised as having better graphic and sound capabilities than the Atari 2600, leading to it being the first real competitive threat.
17. ColecoVision
Year Released: 1982
Units Sold: >2 Million
Noteworthy Games: Zaxxon, Donkey Kong Jr, Q*bert
Another console designed to be technologically superior to the Atari 2600, the ColecoVision was intended to be a more powerful second generation home console with the ability to have its basic hardware expanded through later releases. Like the Intellivision, this gaming console featured a rotary and number pad controller, but saw a stronger initial release thanks largely to the fact that the system came bundled with Nintendo's Donkey Kong – one of the most popular games of its time. This short-lived console was killed off prematurely, however, as the parent brand pulled out of the video game industry in 1985 – causing the ColecoVision to be discontinued the same year.
16. Xbox One
Year Released: 2013
Units Sold: ~30 Million
Noteworthy Games: Forza Horizon 3, Gears of War 4, Sea of Thieves
For proof of just how far we've come since the days of Space Invaders, look to the Xbox One. Released around five years ago, this 8th generation gaming console is a powerhouse of technological advancement, offering up incredibly crisp HD graphics, speedy processing (even with absurdly detailed game worlds), and features critically-acclaimed controllers. There are a couple problems with this console, however – namely, many once-exclusive developers have jumped ship in favor of cross-platform game creation, leaving it with few worthwhile exclusive titles, and the fact that, technically, the bare bones console runs games at a lower graphical rate than the PS4. Still, PS4 aside, this console blows the doors off of anything that came before it.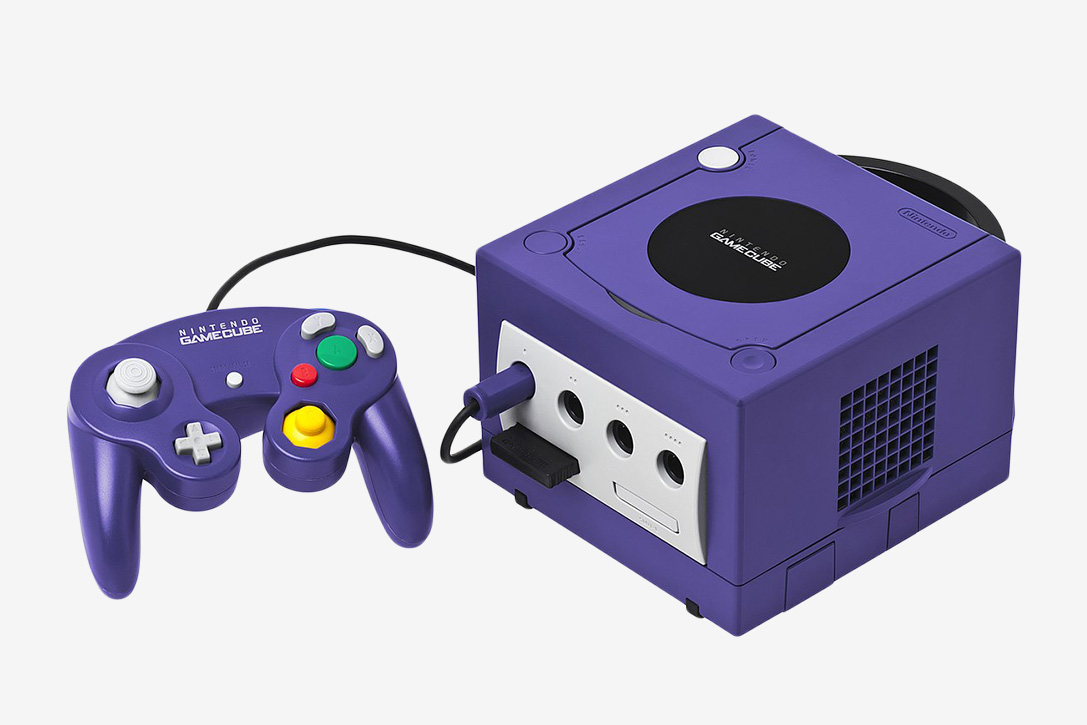 15. Nintendo GameCube
Year Released: 2001
Units Sold: 22 Million
Noteworthy Games: Metroid Series, Super Mario Sunshine, Super Smash Bros. Melee
Nowadays, Nintendo has a reputation for creating strange-looking and -functioning consoles. Even those that were somewhat a commercial failure (we're looking at you, Wii U) were innovative in their own right. While the Nintendo 64 certainly marked a jump in technological performance, the GameCube was the first of the brand's consoles to have an appearance as out-there as its performance. That was bolstered by the unique use of mini-optical discs in place of cartridges, an incredibly odd yet effective controller design, and a carry handle mounted to the back of the device for simple portability. Still, in spite of its esoteric format, it featured some of the best games to come out at the time.
14. Neo-Geo AES
Year Released: 1990
Units Sold: <1 Million
Noteworthy Games: Fatal Fury, Magician Lord, Samurai Showdown
Created by famed gaming company SNK, Neo-Geo is interesting in that their system was launched in two different formats. There was the MVS (Multi Video System), which was a traditional coin-operated arcade cabinet that could support 6 different games at a time, and the AES (Advanced Entertainment System), what started as a rent-only platform in Japan and would become their home console. At the time, the AES was the most powerful gaming system ever launched. But, though it had an impressive lineup of excellent games, it suffered in the U.S. due to its extremely high sale price – $650 (roughly $1,250 today). Regardless, the Neo-Geo is something of a cult classic, which was only bolstered by the portable version of their console.
13. PlayStation 3
Year Released: 2006
Units Sold: ~84 Million
Noteworthy Games: God of War 3, Infamous, Uncharted Series
When the Xbox 360 and PlayStation 3 first came out, both were used as pawns in the HD DVD/Blu-Ray format war. But since Blu-Ray won out in the end, the PS3 has the retrospective benefit of being the first console to use Blu-Ray discs as the primary storage medium. It was also the first Sony console to integrate a social aspect to gaming with the introduction of the PlayStation Network. Unfortunately, that network was also famously hacked in one of the largest data breaches in history, leaving many users in fear of having their identities stolen and acting as a scar on the story of an otherwise superb gaming console.
12. Magnavox Odyssey
Year Released: 1972
Units Sold: >350,000
Noteworthy Games: Frogger, Munchkin, Popeye
Though it is admittedly strange-looking and we can't begin to fathom what the designers were thinking when creating the controller, the Magnavox Odyssey still ranks amongst the best systems of all time for one simple reason: it was the absolute first commercial home gaming console. In fact, though Pong is technically a separate IP, the Odyssey featured the first ping-pong style video game. Truth be told, the short list of games for the system, numbered 28 in total, were more like novelties than the fully-fledged experiences of later consoles. Whatever the case, this Magnavox-built gaming machine was revolutionary, and that makes it special.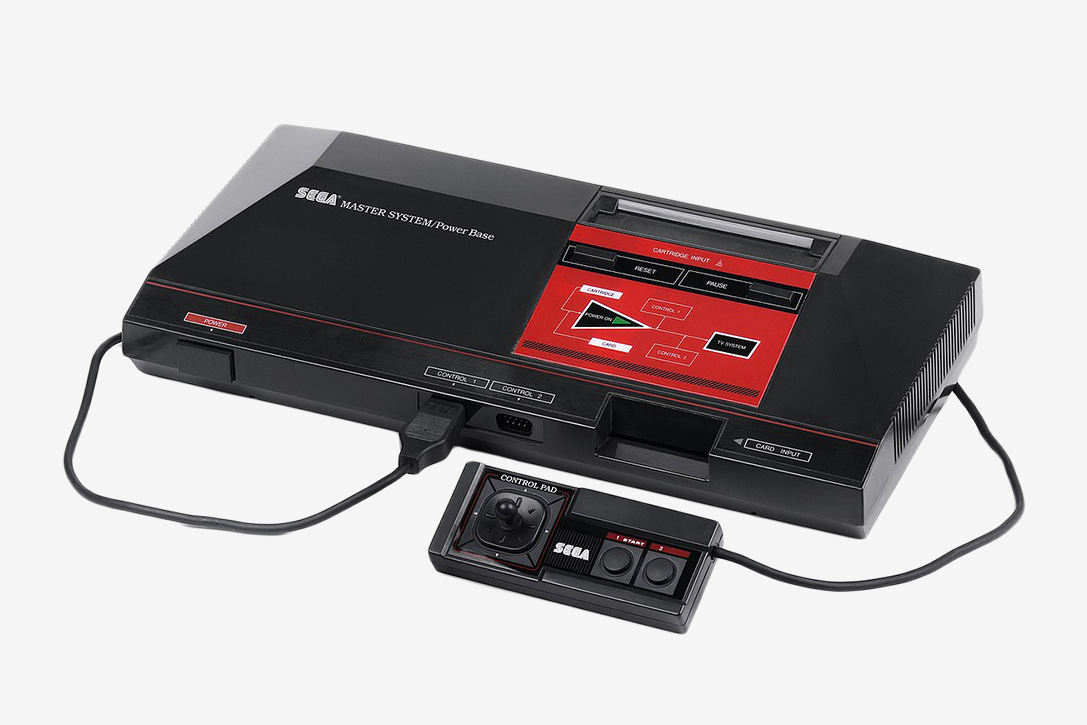 11. Sega Master System
Year Released: 1985
Units Sold: 13 Million
Noteworthy Games: Alex Kidd, Phantasy Star, Psycho Fox
Though the Genesis is undoubtedly the brand's most famous video game console, it was not their first. In fact, there were actually three predecessors: the SG-1000, the SG-1000 II (a slightly updated version of the former), and the Master System – of which the latter was the most commercially successful. The Master System's biggest problem? Nintendo already had a stellar reputation around much of the world and had a brilliant licensing strategy that kept Sega from acquiring NES-exclusive titles that were in high demand. Still, most agree that without the Master System, the Genesis may never have come to fruition – and that's something.
10. Nintendo Wii
Year Released: 2006
Units Sold: 102 Million
Noteworthy Games: Mario Kart Wii, Super Mario Galaxy, Wii Sports
While Sony and Microsoft were battling it out over social networks, graphical and processing capabilities, and a pair of failed motion-camera peripherals, Nintendo was quietly working on what would go down as their most innovative console to date. The Wii was released to wildly successful sales, so much so that they hadn't actually produced enough consoles to meet demand. And while the controller scheme was foreign to gamers as a whole, it worked well and turned the Wii into something of a party console – which people turned to for entertainment when they had company over. In fact, the game that shipped with the console (Wii Sports) would end up being one of its all-time most popular games. And for good reason: it was a hell of a lot of fun.
9. Sega Dreamcast
Year Released: 1998
Units Sold: >9 Million
Noteworthy Games: Crazy Taxi, Jet Set Radio, Sonic Adventure
Probably the best example of a system that was marred by bad timing, the Dreamcast should, from a technological standpoint, go down as one of Sega's crowning achievements. Unfortunately, after a largely successful release, the console was eclipsed by news of the upcoming release of the PlayStation 2. Regardless, the Dreamcast was a wonderful gaming machine and afforded many the opportunity to play some of the most immersive and stylized games of their time – including a port of the extremely popular arcade game, Crazy Taxi. Though it was another step in Sega's inevitable downfall, the Dreamcast was a much better console than for which it was given credit.
8. PlayStation 4
Year Released: 2013
Units Sold: >76 Million
Noteworthy Games: Horizon: Zero Dawn, Grand Turismo Sport, God of War
Even if you look at it from just a numbers standpoint, it's clear that the PlayStation 4 is the reigning champion of the current generation of video game consoles, beating out the Xbox One in sales by a rate of about 3-to-1. It gets a boost, too, due to the fact that the PS4 boasts better base performance figures, has some of the best exclusives available right now, and has an extremely active social community on the PSN. We're also very fond of the fact that Sony has embraced the future of gaming in the form of PSVR – though we'd like to see more titles for the peripheral gear. If this is a sign of things to come, we might be watching the beginning of the end for Microsoft as a console developer.
7. Xbox 360
Year Released: 2005
Units Sold: 84 Million
Noteworthy Games: Crackdown, Lost Odyssey, Viva Pinta
While Microsoft's first attempt at a console was a valiant effort, the original Xbox was an insanely bulky and heavy brick that definitely scored at the bottom when it came to looks. The follow-up 360, however, took everything that was great about the first iteration and improved upon it – including a complete aesthetic makeover. This console was to the Playstation 3 what the Genesis was to the SNES, only more so – because it actually got a lot of loyal Sony fans to switch over to Xbox. Unfortunately, the 360's relative flop of a successor would all but reverse the script back in Sony's favor. Still, the 360 is Microsoft's crowning achievement in the gaming console wars and will certainly go down as one of the best consoles ever – despite the "red ring of death" that plagued so many of the systems.
6. Sega Genesis
Year Released: 1989
Units Sold: >30 Million
Noteworthy Games: Altered Beast, Earthworm Jim, Sonic The Hedgehog
For a good 10-something years, Nintendo was the undisputed champion of the home video game console market, thanks to their brilliant marketing, exclusives strategy, and overall tech. But the closest they ever came to being dethroned in that time was at the hands of Sega and their Genesis console. Granted the SNES still outsold the Genesis by around 20 million units, but that was a big deal for the much smaller game developer. The Genesis also introduced the world to one of the mainstays of gaming that's still around today, Sonic the Hedgehog. This gaming machine would go on to become Sega's greatest achievement from a hardware perspective and still sparks debate today over whether it or the SNES was a better console.
5. Nintendo 64
Year Released: 1996
Units Sold: >32 Million
Noteworthy Games: GoldenEye 007, The Legend of Zelda: Ocarina of Time, Super Mario 64
Marking the largest jump in the technology of the gaming world since the move from arcades to home consoles, the Nintendo 64 was launched to critical acclaim thanks to the sheer innovation of introducing home gamers to the experience of 3-dimensional environments. Alongside the original PlayStation, this console helped usher in the modern era of video gaming as we know it, and it did so in excellent fashion. It also had the benefit of improving upon concepts introduced by its predecessor, the SNES – namely the Mario Kart and Starfox franchises. It's also worth noting that, at the time of its release, Time Magazine named the N64 Machine of the Year.
4. Super Nintendo Entertainment System
Year Released: 1990
Units Sold: >49 Million
Noteworthy Games: The Legend of Zelda: A Link to the Past, Super Mario World, Super Metroid
Though it doesn't quite measure up to the greatness of the original, the Super Nintendo was a superb successor to the NES for many reasons. For starters, the better graphics and processors made for a smoother and better-looking experience, which was only bolstered by the brand's commitment to releasing a suite of excellent exclusive games. Even the games that were released to both the SNES and the Genesis seemed to play just a little bit better on the former. It also helps that the Super Nintendo was the starting point to one of the greatest racing franchises in gaming history: Mario Kart. If the NES was a lightning strike, the SNES was lightning striking twice.
3. PlayStation 2
Year Released: 2000
Units Sold: >150 Million
Noteworthy Games: Grand Theft Auto: San Andreas, Kingdom Hearts, Shadow of the Colossus
Sony couldn't have dreamt up a better follow-up to their original home gaming console than the PlayStation 2. In fact, this console still sits at the top in regards to numbers, having sold more than any other console in existence – home, handheld, or otherwise. It's true, however, that those numbers may have been helped by the fact that there weren't much in the way of competitor's releases for years – though not by much, as the performance of the gaming machine stands on its own. This console was also the birthplace of some of the most memorable games of all time, including a concept that seemed too strange to work, but ended up being a smash hit: the Disney/Square Enix action RPG, Kingdom Hearts.
2. Atari 2600
Year Released: 1977
Units Sold: >30 Million
Noteworthy Games: Asteroids, Pitfall!, Space Invaders
Second only to the NES, the Atari 2600 was the first truly revolutionary step in home gaming from a sheer numbers standpoint. For a long time, this console was far and away the most popular in the world, which was only bolstered by an excellent development platform that allowed for a wide variety of interesting games. From Frogger, to Space Invaders, to Asteroids, and more, the Atari 2600 was many folks' introduction to the concept that you could play video games at home and the experience could be great. Hell, even the bad games (like the legendary E.T. '80s movie tie-in) have a great story behind them.
1. Nintendo Entertainment System
Year Released: 1983
Units Sold: >61 Million
Noteworthy Games: Contra, The Legend of Zelda, Super Mario Bros.
There's an argument to be made that, without the Nintendo Entertainment System, video games may never have become the massively popular medium they are today. And nobody, even the brand themselves, could have guessed that this system would be such a game-changer (no pun intended). Suddenly, home consoles were just as capable as their full-sized arcade counterparts – perhaps even more so. And the long list of superb Nintendo exclusive games only made the proposition of purchasing this gaming device even stronger. Find a 30-something gamer and we'd put down money that the NES played at least a small part in getting them into video games. All that and more is why the Nintendo Entertainment System is the greatest gaming console ever created.
Best Retro Video Game Consoles
Unfortunately, it's hard to find some of these older gaming systems in working condition. But, hope is not lost – there's a number of worthwhile retro video game consoles to help give you an injection of nostalgia.