Whether carrying out brazen get rich quick schemes or conspiring to take the life of another human, there's admittedly something that's immensely fascinating about criminal and antisocial behavior, though with only 8% of the population possessing a criminal record – defined by the FBI as an individual arrested on felony charges whether or not convicted — the vast majority of us are largely ignorant to how the criminal world operates. True crime documentaries, however, provide a window to these various underworlds, offering a unique glimpse into these otherwise unseen lifestyles and existences and demonstrating how truth is indeed, often stranger than fiction.
The true-crime genre's continued interest and popularity over the last few decades have given way to an absolutely enormous library of feature-length documentaries and multi-part miniseries, including from some of the biggest production companies and directors in the film industry. As a result, there has legitimately never been a better time to be a true crime fan, with thousands of hours of quality content readily available across a myriad of streaming services. Out of the enormous sea of available content, there's a shortlist that stands out from the rest as the creme-de-la-creme of the genre, acclaimed by audiences and critics alike. And with the pandemic still in full effect and so many of us in need of new content to watch, now seemed an ideal time to count down the best the genre has to offer in this list to the best true crime documentaries and miniseries.
1971
1971 is a riveting 2014 documentary that tells the tale of eight civilian political activists that broke into a small FBI field office lacking robust security on March 8 of 1971 to steal documents after suspecting the bureau of illegally and unconstitutionally targeting and surveilling its citizens. The break-in resulted in the uncovering of COINTELPRO, and when stolen documents were then sent to the media, the country's trust and perception of the FBI was forever altered. Despite a monumental investigation, the FBI failed to ever catch the eight individuals that performed the break-in, all of whom had remained silent with their harrowing stories until the making of this documentary.
Release Date: 2014
Director: Johanna Hamilton
Length: 1H 19M
Production Company: Big Mouth Productions
Capturing The Friedmans
Capturing The Friedmans presents an extremely raw and intimate look at a father and his family on Long Island, as he goes from being a teacher and pillar of the community to being accused of sexual molestation and pedophilia. While home preparing for the upcoming trial, one of the sons in the family opts to casually film their everyday life, which takes a series of dramatic turns and leads to an idiosyncratic experience of watching an American family crumble and deteriorate before your eyes.
Release Date: 2003
Director: Andrew Jarecki
Length: 1H 47M
Production Company: HBO
Cocaine Cowboys
In the 1980s, South Florida quickly became the cocaine capital of the world, and the billions of dollars worth of coke that flooded into Dade County brought with it an enormous amount of violence and mayhem. This truly mind-blowing documentary recounts that era, focusing on the Miami-based cocaine empire built by Griselda Blanco of the Medellín Cartel, as well as some of the individuals she employed including her personal hitman and two American drug traffickers (aka "Cocaine Cowboys") that collectively smuggled more than 75 tons of cocaine into the United States from 1978 through 1991.
Release Date: 2006
Director: Billy Corben
Length: 1H 58M
Production Company: Rakontur
Cropsey
Every region has its own local urban legends, and for children growing up on the east coast in the 1970s and '80s, stories were routinely shared of a hook-handed boogeyman living in an abandoned mental institution by the name of Cropsey. Now adult filmmakers that were raised in New York, the creators of this documentary delve into the legend of Cropsey before eventually exploring a real-life case that is believed to have inspired the urban legend of five child disappearances that were connected to one man.
Release Date: 2009
Director: Barbara Brancaccio & Joshua Zeman
Length: 1H 24M
Production Company: Antidote Films & Ghost Robot
Dear Zachary
A filmmaker's best friend is murdered after getting a woman pregnant, prompting the filmmaker to then make a video for the soon-to-be-born son in hopes the unborn child will get to know who their dad was. So, he sets out across the world to interview and record friends and family of his fallen friend, though as filming progresses things take a decidedly dark and unexpected turn — all of which is captured on camera. Not at all for the faint of heart, this documentary is utterly gut-wrenching, monumentally tragic, and is unequivocally one of the rawest, most powerful, and emotional films you'll ever see.
Release Date: 2008
Director: Kurt Kuenne
Length: 1H 35M
Production Company: MSNBC
Into the Abyss
Another intensely powerful and moving documentary, this time from legendary German filmmaker, Werner Herzog, Into The Abyss explores the role of the death penalty in the American justice system through the lens of an unbiased outsider. This is done by following a riveting triple homicide case, in which the film introduces you to friends and family of the victims, the perpetrators, and their families via interviews that are conducted both before and after the execution of one of the guilty parties involved. Additional insight and perspective come from discussions with pastors, state executioners, detectives, and others that work within the capital punishment sector.
Release Date: 2011
Director: Werner Herzog
Length: 1H 47M
Production Company: Investigation Discovery
Lost For Life
What if you were judged for the remainder of your entire life for a crime that you committed as a minor? Well, that's the question posed in Lost For Life, which shows both sides of the debate surrounding whether life sentences should be handed down to minors that commit heinous crimes. To better understand the subject, director Joshua Rofé sits down with a handful of inmates that are currently serving life sentences for convictions carried out as minors, ultimately giving a fascinating look at the justice system, recidivism, and phycology.
Release Date: 2013
Director: Joshua Rofé
Length: 1H 15M
Production Company: HyperShark Pictures
Making A Murderer
After being released following a wrongful conviction and a lengthy prison sentence for a crime he did not commit, Steven Avery begins piecing his life back together before local authorities accuse the recently-exonerated man of a murder that lands himself and his 16-year-old nephew, Brendan Dassey in prison. This blockbuster series examines the murder case and casts doubt on much of the prosecution's evidence. And, in addition to a second season of the show, the immense success of the first season of Making A Murderer would ultimately prompt a federal magistrate judge to review the case.
Release Date: 2015
Director: Laura Ricciardi and Moira Demos
Length: 20 Episodes
Production Company: Synthesis Films & Netflix
Mommy Dead And Dearest
Wonderfully encapsulating the notion of truth being stranger than fiction, Mommy Dead And Dearest is an objectively bizarre story of a case of Munchausen syndrome by proxy where a mother, Dee Dee Blanchard fraudulently faked her daughter, Gypsy Rose Blanchard, having a slew of severe health problems over the course of her entire life. After Gypsy and her online boyfriend murder Dee Dee, the scope of the long-running fraud fully comes to light, sparking an intense discussion as to Gypsy's culpability (or lack thereof), and whether she was a victim or an accomplice, and where that line is drawn.
Release Date: 2017
Director: Erin Lee Carr
Length: 1H 22M
Production Company: HBO
Paradise Lost
A sobering look from the height of the so-called "Satanic Panic" that swept through the United States in the '80s and '90s, Paradise Lost is an unflinching and at times disturbing documentary that recounts the long-running saga of Damien Echols, Jessie Misskelley Jr, and Jason Baldwin — better known as the "West Memphis Three" — who were accused of the gruesome 1993 murder and sexual mutilation of a trio of prepubescent boys in West Memphis, Arkansas. Despite a clear lack of solid evidence pointing to them, Damien, Jessie, and Jason's proclivity for heavy metal, long hair, and black clothing would lead to wrongful convictions of all three. This critically acclaimed documentary was followed up by two additional equals, as well.
Release Date: 1996
Director: Joe Berlinger & Bruce Sinofsky
Length: 2H 30M
Production Company: HBO
Shenandoah
Nestled along the Eastern Panhandle of West Virginia in Rockingham County, the Shenandoah Valley is a community that for generations largely relied on coal mining jobs, so as foreigners began immigrating to the region much of the community responded with general hostility. Things would reach a boiling point when a Latino man, Luis Ramirez was brutally beaten to death by four white star high school football players in the valley, and then covered up by local law enforcement. This documentary primarily looks at the town's reaction to the senseless murder as a whole, while also exploring the deeper underlying issues of racism both in that local region and in America in general.
Release Date: 2012
Director: David Turnley
Length: 1H 38M
Production Company: Universal Pictures
Soaked In Bleach
Private investigator, Tom Grant was originally hired by Courtney Love to find her "missing" husband, grunge singer and rock music legend Kurt Cobain. Around the time Cobain was found dead from an apparent self-inflicted shotgun wound to the head, Grant began to suspect Love of involvement in her husband's death, prompting him to start recording all of his calls and interviews with Love — recordings that were then used heavily throughout the runtime of Soaked In Bleach, which delves into the conspiracy surrounding Cobain's so-called "suicide, "how the Seattle police objectively mishandled and bungled the investigation and case, and the suspicious and manipulative actions of Courtney Love.
Release Date: 2015
Director: Benjamin Statler
Length: 1H 30M
Production Company: Daredevil Films
Sour Grapes
Every year, the global wine industry generates between 25 and 30 billion dollars in annual revenue, which a decade ago, made it a target for one very brazen conman. This eye-opening — and frankly almost unbelievable at times — 2016 documentary tells the unlikely story of how Rudy Kurniawan, a remarkably clever conman, managed to fraudulently acquire tens of millions of dollars through the sale of ultra-rare and elite bottles of wine at prestigious auctions. The ingenuity involved in Kurniawan's fraud and forgery and the sheer scale of his crimes are truly nothing short of astounding, making this a must-watch for oenophiles and non-wine-drinkers alike.
Release Date: 2016
Director: Reuben Atlas & Jerry Rothwell
Length: 1H 25M
Production Company: Met Film & Faites Un Voeu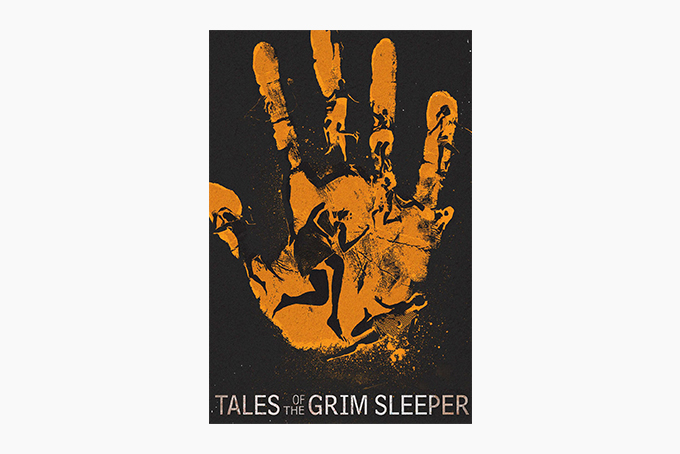 Tales Of The Grim Sleeper
Despite being shot on a relatively meager budget, Tales Of The Grim Sleeper manages to do a phenomenal job examining the crimes of serial killer Lonnie David Franklin Jr, who prayed on women in South Central Los Angeles, California for more than a quarter of a century, amassing between 10 and 25 victims. On top of exploring Franklin's crimes, this documentary also goes into how the so-called "Grim Sleeper" was able to operate unchecked for so long by targeting some of society's most vulnerable women, and how the American justice system and media prioritize cases based on race, lifestyle, and socioeconomic status.
Release Date: 2014
Director: Nick & Barney Broomfield
Length: 1H 50M
Production Company: HBO
Talhotblond
Another bonafide case of truth being oh-so-much stranger than fiction, Talhotblond is arguably the ultimate internet catfishing story. The hour-and-twenty-three-minute doc recounts an intense love triangle between love interests that had never met face-to-face. Ultimately, jealously and resentment wind up in one of the involved parties being murdered, and that's before this insane true story reveals another mind-blowing twist. Though over a decade old, this thrilling movie is still incredibly relevant and is a painful reminder that not everyone on the internet is who they claim to be.
Release Date: 2009
Director: Barbara Schroeder
Length: 1H 23M
Production Company: Answers Productions
The Central Park Five
The Central Park Five is a powerful documentary that covers the trial and wrongful convictions of five Black and Latino youths that were charged with the rape of a white woman in New York's Central Park. Even without prosecutors proving guilt anywhere near beyond a reasonable doubt, the court of public opinion would greatly impact the outcome of the trials, resulting in the five innocent young men spending anywhere from 6 to 13 years behind bars in a maximum-security prison before being acquitted when the actual perpetrator, a serial rapist, eventually confessed to the 1989 rape. Like Shenandoah and Tales Of The Grim Sleeper, this documentary touches on how institutional racism and inequality hugely impact our justice system.
Release Date: 2012
Director: Sarah & Ken Burns
Length: 1H 59M
Production Company: PBS
The Cheshire Murders
The 2013 HBO documentary, The Cheshire Murders tells the heartbreaking tale of a burglary and home invasion in New Hampshire that tragically snowballed into the cold-blooded murder of a 48-year-old mom and her 11 and 17-year-old daughters. The actual case itself is genuinely compelling, though what makes this film special is its character studies of the two perpetrators — one of which has a staggeringly high IQ and legitimately borders on being an evil genius — involved and their respective histories, demons, and ulterior motives.
Release Date: 2013
Director: Kate Davis & David Heilbroner
Length: 1H 58M
Production Company: HBO
The Galapagos Affair: Satan Came to Eden
Though the story that's told in this documentary is more than 90-years-old, it's no less riveting than anything taking place in modern times. The Galapagos Affair is about a small community of European expatriates that set up an idyllic life for themselves on the beach of the island of Floreana in the Galapagos islands, though as new members join the community, tensions rise, personalities clash, and before long you're treated to a good old fashion murder mystery.
Release Date: 2013
Director: Daniel Geller & Dayna Goldfine
Length: 2H
Production Company: Geller Goldfine Productions
The Iceman Tapes: Conversations With a Killer
Richard Kuklinski was an incredibly prolific serial killer and hitman that spent decades running organized crime rings and carrying out contract killings — all while maintaining the outward appearance of a normal suburban life with a wife and kids. In an effort to throw off authorities when determining one of his victim's time of death, Kuklinski would sometimes freeze their bodies, earning him the nickname of "Iceman." This chilling HBO documentary is comprised of extremely candid and nonchalant interviews with Kuklinski from prison, in which he openly and unflinchingly discusses details from his long-running career as a mafia hitman, including a myriad of random one-off murders, and some of his more, let's say "creative" methods of torture and execution.
Release Date: 1992
Director: Arthur Ginsberg & Tom Spain
Length: 47M
Production Company: HBO
The Imposter
A complete mind-bender of a documentary and an absolute must-watch, The Imposter is about Frédéric Bourdin, a young French conman in his 20s that in 1997 passed himself off as and assumed the identity of Nicholas Barclay, a 13-year-old that had gone missing in 1994. After taking on Barclay's identity and claiming to have been kidnapped and sexually traffic for years prior to escaping in Spain, Bourdin is flown to the State of Texas and then begins living with a family of complete strangers that believe him to be their son, brother, nephew, etc. Eventually, Bourdin's house of cards begins to tumble, though by that time he's unsure if he's the only one in the house that's hiding a dark secret.
Release Date: 2012
Director: Bart Layton
Length: 1H 39M
Production Company: Film4 & A&E IndieFilms
The Internet's Own Boy
Aaron Swartz was a political and internet activist, and a brilliant programmer, helping create RSS feeds and cofounding Reddit, among a slew of other equally impressive accolades. Above all Swartz was a modern-day revolutionary, fighting the powers that be in an effort to give any and everyone with an internet connection access to the academic journals, books, and other primary sources typically held under lock and key by for-profit databases like JSTOR. After being caught illegally hacking into these academic databases, authorities looked to make an example of Swartz, who was facing 35 years in prison for non-violent crimes from which no one profited prior to taking his own life. Another wildly powerful film and an absolute must-see documentary.
Release Date: 2014
Director: Brian Knappenberger
Length: 1H 45M
Production Company: Luminant Media & Unjustsus Films
The Inventor: Out for Blood in Silicon Valley
After dropping out of Stanford at age 19, Elizabeth Holmes founded a company called Theranos that touted a blood-testing machine that was so technologically advanced and efficient that the game-changing gadget was expected to thoroughly revolutionize the phlebotomy and blood testing fields, earning the startup a $9B valuation at its peak. Unfortunately, it was all a well-coordinated ruse that turned into one of, if not the biggest case of fraud that Silicon Valley has ever seen and resulted in Homles going from the world's youngest self-made billionaire to a disgraced defendant facing up to 20 years behind bars.
Release Date: 2019
Director: Alex Gibney
Length: 1H 59M
Production Company: HBO
The Jinx
After making the 2010 film, All Good Things which was based on Robert Durst and the suspicious 1982 disappearance of his wife, renowned filmmaker, Andrew Jarecki — who was also the directorial force behind Capturing The Friedmans — set out to uncover what really happened all those years ago via the creation of an HBO miniseries. Dubbed The Jinx, this six-part series reveals how Durst, an heir to a New York real estate empire, seemingly used his immense wealth and status to evade justice following numerous murder cases of individuals close to Durst. This critically-acclaimed series also boasts a dramatic series finale with an extremely satisfying and unexpected reveal.
Release Date: 2015
Director: Andrew Jarecki
Length: 4H 39M
Production Company: HBO
The Keepers
First released on Netflix in 2017, The Keepers was an unexpected smash hit that examines the the1969 murder case of nun and catholic school teacher Sister Catherine Cesnik, with the focus of the documentary primarily centering around the belief of several ex-students that Sister Cathy was killed and her murder was covered up in an effort to silence the nun and protect a local priest that was suspected to have been sexually abusing members of the all-girl student body. On paper, this seven-part series admittedly may not sound like the most engrossing watch, though we assure you this series' seven-hour run time is one seriously wild ride.
Release Date: 2017
Director: Ryan White
Length: 7H 16M
Production Company: Netflix
The Newburgh Sting
The Newburgh Sting highlights a little-known case out of a small impoverished town in Downstate New York's Hudson Valley Area in which an FBI informant manages to recruit a group of local men to be involved in a series of domestic terrorism plots. Though as the story unravels, it starts to become increasingly clear that the motives of the accused were financial and not stemming from religious devotion or radicalism, heavily suggesting entrapment. Brought to you by the same directorial pair behind The Cheshire Murders, this documentary also delves into how FBI informants operate and how law enforcement can sometimes be more concerned with public optics than true justice.
Release Date: 2014
Director: Kate Davis & David Heilbroner
Length: 1H 27M
Production Company: HBO
The Thin Blue Line
Without a shadow of a doubt, one of the most iconic true crime documentaries ever made, The Thin Blue Line is a story about a murder case in which one Randall Dale Adams was accused and convicted of murdering a police officer in November 1976 and was handed a death sentence before being exonerated and released in 1989. Filmmaker, Errol Morris was able to use this film to shine a light on many of the inconsistencies and questionable tactics and judgment used to obtain Adams' wrongful conviction prior to his release from prison one year after the documentary's debut.
Release Date: 1988
Director: Errol Morris
Length: 1H 41M
Production Company: Miramax Films
The Tiger King
Released on March 20, 2020, perfectly coinciding with the beginning of COVID quarantining, Tiger King was a hugely successful documentary, a pop culture phenomenon, and easily one of the most-watched and discussed documentaries of the year. For those late to the party, the seven-part series follows zoo and big cat sanctuary owner, and all-around character, Joseph Allen Schreibvogel — better known as "Joe Exotic" — his day to day life, relationships, and the criminal trial where Joe was accused of ordering a hit on fellow big cat sanctuary owner and rival Carole Baskin — all of which is legitimately fascinating.
Release Date: 2020
Director: Eric Goode & Rebecca Chaiklin
Length: 5H 58M
Production Company: CBS & Imagine Entertainment
Thought Crimes: The Case of the Cannibal Cop
Thought Crimes: The Case of the Cannibal Cop is a thought-provoking documentary that explores the world of violent sexual fantasies and examines where the line is drawn between fantasy and reality when row wife of New York City cop, Gilberto Valle, discovers her husband's brutal fantasies involving her, some of her friends, and other females in her husband's life. Though Valle insists this is all just a fantasy that only occurs online and that he had no intention of acting on, some of his actions begin to blur the lines separating the two, leading to an incredibly intense and revealing trial and conviction.
Release Date: 2015
Director: Erin Lee Carr
Length: 1H 21M
Production Company: HBO
Tickled
Tickled may seem an odd choice to include on a true crime documentaries list, as it's admittedly difficult to really determine if any laws were actually broken, but this nonetheless jaw-dropping doc sees David Farrier and Dylan Reeve dive headfirst into what's billed as a "Competitive Tickling League." As the two delve deeper into the bizarre "subculture" (if you can even call it that), the scope of the situation and the enormous amounts of money involved leads them to investigate a mysterious and malicious real-life villain pulling the strings from behind the scenes. Disturbing, thrilling, and genuinely hilarious at times, this incredibly surreal documentary really does have it all.
Release Date: 2016
Director: David Farrier & Dylan Reeve
Length: 1H 32M
Production Company: Horseshoe Films
Wild Wild Country
Last on our list is Wild Wild Country, which is an acclaimed documentary that tells the absolutely bonkers saga of Indian guru Bhagwan Shree Rajneesh and what happened when he purchased 80,000 acres of land in the tiny town of Antelope, Oregon, moved several thousand of his devoted followers onto the property, and attempted to establish a utopian commune. Despite preaching a message of love and peace, when Bhagwan and his personal assistant, Ma Anand Sheela, starting butting heads with the town's other residents, several large-scale murder plots were established, landing the Rajneeshees squarely on the radar of the ATF and FBI.
Release Date: 2018
Director: Maclain & Chapman Way
Length: 6H 43M
Production Company: Netflix
The 20 Best Sports Documentaries Of All Time
Still haven't gotten your fill of critically acclaimed docs and miniseries? Then be sure to check out our expansive guide to the best sports documentaries of all time for 20 seriously stellar films exploring various lives and pursuits of some of the world's most elite and dedicated athletes.