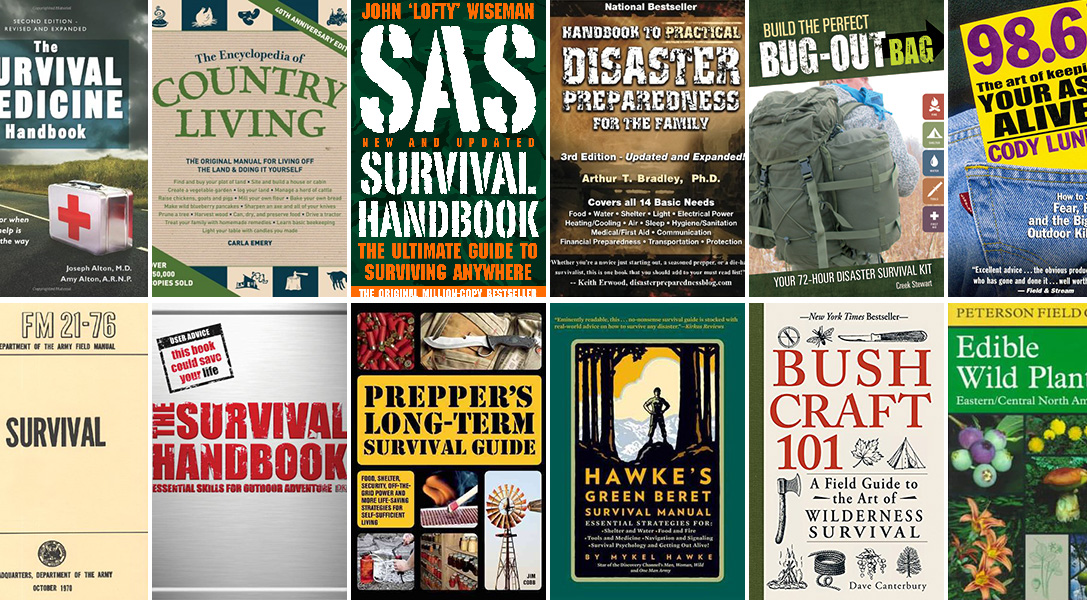 Staying alive is the easiest thing in the world. We barely even think about how fortunate we are to be able to rise from our comfortable beds and leisurely sip our coffee. We forget that most of the world has a far more tenuous grasp on existence, that awakening without proverbial or literal wolves at the door is not guaranteed any more than fresh water, indoor plumbing, and the ability to bingewatch Dancing with Some Forgettable Celebrity. A little loss of infrastructure is all it takes to drop us back to the dark ages, which is why having a good survival book on hand is a must.
There's a lot of so-called survival guides made by individuals who have never been in a life or death struggle. If you buy one, you are sure to die. This is your life we're talking about, so if you want to be truly doomsday prepped, or just test your mettle against mother nature, you need a book that is really going to teach you all you need to know to eat, drink, and thrive. Because we want you to be one of the lucky few, we've found the 12 best survival books and guides.
SAS Survival Handbook
Pro: Covers all climates and terrain
Con: Too generalized to delve into many advanced survival strategies
For Everyone: The SAS Handbook is ideal for campers and hikers as much as it is for those who are preparing for total anarchy. It covers campcraft and simple navigation, helping anyone taking a walk on the wild side, but then it also delves into self defense, fear management strategies, and using the latest technology to get clean water and enough food.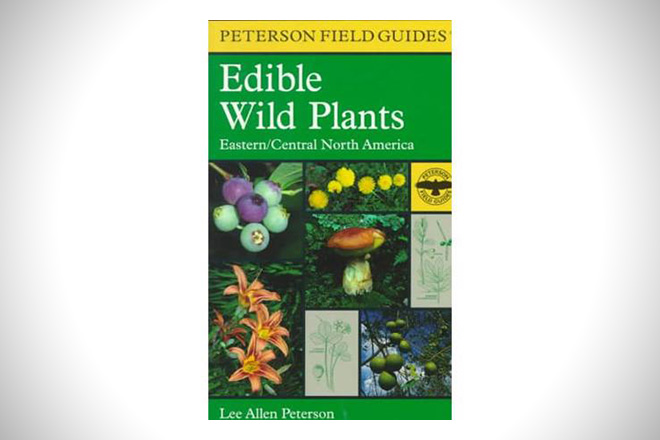 A Field Guide to Edible Wild Plants
Pro: Loads of photographs so you know what to eat
Con: Drawings leave out some identifying markers
Green Gourmet: The truth is that most natural and organic things will kill you pretty horribly if you ingest them. While hunting is part of any survival routine, gathering is where most of your food is going to come from. To that end, you need a book that tells you what will nourish you and what will cut your life short or leave you sick and weak.
Handbook to Practical Disaster Preparedness for the Family
Pro: Easy to understand for any reading level
Con: Focuses only on short-term survival
Take the Kids: Surviving alone and surviving with a family are very different skillsets. Just because you can make it by your lonesome doesn't mean you know how to provide for the nutritional needs of a growing lad or lass. This is a practical guide that gives everyone a job and teaching kids and adults alike how to achieve survival success in a SHTF scenario.
Prepper's Long-Term Survival Guide
Pro: Tips that work even if there's no disaster
Con: Some food storage notions aren't practical
True Sustainability: The Prepper's Guide shows you what real sustainability is. It's about living well after the collapse, harnessing the power of nature, and creating off-the-grid power for more than just surviving. Even if there is no disaster, this book will show you ways to become more self-reliant for food, water, energy, and everything in between.
The Survival Medicine Handbook
Pro: Written by medical doctors
Con: Not a comprehensive survival manual
Medieval Healthcare: A basic scratch in a disaster scenario is one of the most common killers. Infections are very difficult to fight without modern medicine, which is why you need to know how to make a natural poultice and which plants help disinfect wounds or flush toxins. This is homeopathic medicine that is truly life-saving.
Hawke's Green Beret Survival Manual
Pro: Supremely simple to understand
Con: Needs a slightly updated edition
Behind Enemy Lines: Mykel Hawke is a retired Captain and former special operative who has employed most if not all of his suggested survival techniques in real-world situations. Loads of pictures help you pitch the perfect tent, find food, and make weapons. Easy to read and conversational, Hawke's is great for bugging out or hunkering down.
The Survival Handbook
Pro: Extensive helpful illustrations
Con: Oddly arranged
Pack It In: Made for short-term survival, this handbook focuses more on getting back to civilization, but has plenty of quick notes for what to do when you need to survive right this minute. If you ever find yourself lost in the woods, far off course, or in need of immediate help, this is your one-stop emergency kit for getting through the day. If only it were lighter.
US Army Survival Manual: FM 21-76
Pro: Includes advice on dealing with adversaries
Con: Military language can be tough for average readers
Military Might: A GI can't be given a half-baked survival manual, which is why getting a guide that has the military stamp of approval is imperative. Real men and women in uniform have field tested every suggestion this book makes and it will keep you alive in the absolute worst possible scenarios. Made for the most extreme conditions, this will save you if everything goes straight to hell.
98.6 Degrees: The Art of Keeping Your Ass Alive
Pro: A truly fun read
Con: Wit and humor can detract and distract from the information
Ordinary Living: Rather than being made for surviving when the world has collapsed, this is good for getting by if your car breaks down in the desert or what to do if you get lost in the backcountry. It's a smart, savvy, entertaining, common sense book that is ideal for the average individual who is likely to encounter some strife, but few immense disasters.
Bushcraft 101: A Field Guide to the Art of Wilderness Survival
Pro: Uses timeless survival techniques that do not rely on modern equipment
Con: Needs more illustrations
Hiker's Handbook: This is Bushcrafting explained by Dave Canterbury, superstar of wilderness survival. Hikers, backpackers, and outdoorsmen of all stripes and levels of experience should have this in their backpack. It's good for the beginner all the way up to the advanced survivalist and has simple advice for all the basics you need for a night under the stars or a hard-core survival trek.
The Encyclopedia of Country Living
Pro: Huge amount of information
Con: Details get sketchy
Meanwhile, Back At The Ranch: Raising crops and livestock are skills that very few people have these days, but they're the cornerstone of surviving long-term. Rather than eating roots and berries, this is about being a pioneer and subsisting off the land; skills that can save you money and help you live healthier, even if you never need them for basic survival.
Build the Perfect Bug Out Bag
Pro: Doesn't offer itself as gospel, merely suggests helpfully
Con: Narrow focus
Three Day Disaster Kit: Imagine if our Bug Out Bag Guide was a lot longer and more involved. That's what you get with this book. It shows you how to pack a bag perfectly for surviving, what it needs to contain, suggests upkeep and maintenance, and gives you ways to use all of the items it contains. Loads of additional resources make it a must-read roadmap for any survivalist.