Life can be a bit unorthodox at times, and with COVID-19 influencing much of what we do, it's certainly an abnormal time for those who love to spend every waking moment outdoors. In light of recent events, social distancing and indoor isolation have become common trends among the masses, thanks to guidelines set forth by local (and national) health agencies and organizations, meaning that ample time spent tucked away in our cozy abodes has left us with a lot of empty space in our schedules. Luckily, there is a menagerie of projects and activities that you can undertake to keep yourself on an upward trajectory.
Traditionally, finding the time to take on passion projects, educational endeavors, or professional enhancement courses can be difficult. Between work, play, and anything else that likes to take up the vast majority of our daily lives, there are never enough minutes in the day to pack everything in. Now, since the onset of COVID-19, we've found that the complications of a jam-packed lifestyle have become a bit less prevalent, allowing us more time to pursue things that we wouldn't normally. Below, we've aggregated a number of thought-provoking projects and activities to keep you sane, provide mental stimulation, and ensure that you emerge from the confines of your dwelling a better person than you were before. If you've been a bit more stir-crazy than usual, peruse our well-rounded listing, below.
Start A Garden
It's no secret that there's a link between mental health, wellness, and the great outdoors. Starting a garden and testing out your green thumb won't only draw a parallel to your favorite foliage-strewn areas, but it'll also lead to an array of positive feelings, stimulating your mind, making your home more pleasant to reside within, and giving you a feeling of achievement when you're devoid of any traditional accomplishments. Plus, if you're sprucing up your place with some fruit-bearing plants, a bit of sustainable sustenance is never a bad idea.
Finish Up Your Screenplay
Plotting your big breakout film might seem like a daunting task, but there's hardly anything better to do with your time than put some of your most interesting thoughts to paper. Whether you've had an idea for a heartwarming story or a captivating crime thriller, you have an abundance of hours to create the next big blockbuster. And if your aspirations aren't so high, you can still pen one of the best cult-classics that the industry has seen within the past few years — you'll never know until you try.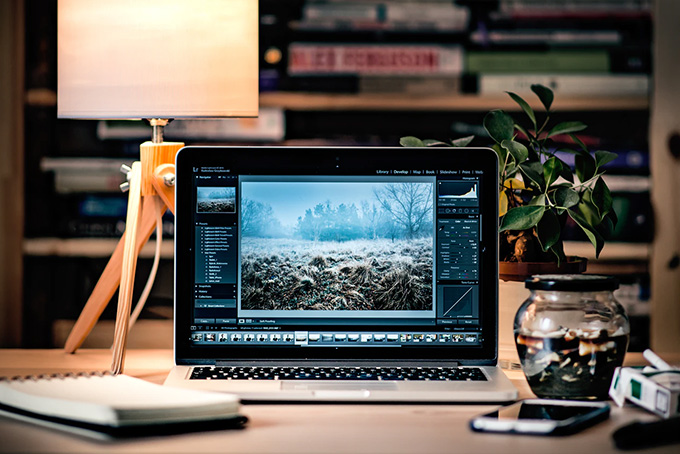 Learn Digital Art
If there's one thing that you can depend on for adequate self-expression, it's art. Unfortunately, with the way that things are going, you'll be hardpressed to find your weekly shipment of watercolor and acrylic paint arriving on time, meaning that you might have to turn to digital art programs to get your fix. The great part is, learning digital art has never been easier, thanks to an abundance of content creators and tutorials that can help you jumpstart your foray into the realm of computerized design.
Take Online Education Courses
Knowledge is power, and with all this extra time to buckle down on your favorite subjects, it's the perfect opportunity to take those offshoot courses that you put off during your first go-around at university. Of course, you can also take some elaborate courses to bolster your resume, catapult your job prospects, or put you in the running for that next big promotion that you've been working so hard for, but haven't found the time to augment. Either way, you'll be doing yourself a favor by spending your time becoming more educated, instead of letting those brain cells sit stagnantly.
Brush Up On Your Musical Skills
We all love music. Passing the time listening to our favorite playlists, artists, and soundtracks has certainly made this abnormal time a bit more bearable, but if you've ever thought about what it might be like to understand the intricacies of sound, or pursue an instrument that you've been putting off due to time constraints, now's the perfect time to become fluent. It doesn't matter if you're a seasoned musician who's brushing up on more complex theory, or a beginner interested in finding the perfect way to wind down, relax, and enjoy some audible pleasantries, there are a handful of courses online that can set you on the right path toward musical bliss.
Create Playlists For Friends & Family
Since we're on the topic of music, it's worth noting that all of your time spent listening to your favorite tracks in the confines of your own home can always be amplified by sharing it with others. No, we don't prescribe that you get together with all your friends and family members to have a listening party. Instead, take a more sentimental approach and share a piece of your musical experience with the one ones closest to you by creating bespoke playlists, mixtapes, or cassettes that can help them in the same way. It's always fun to try new things, and listening to new artists, songs, and genres can make you a more cultured audio aficionado for years to come.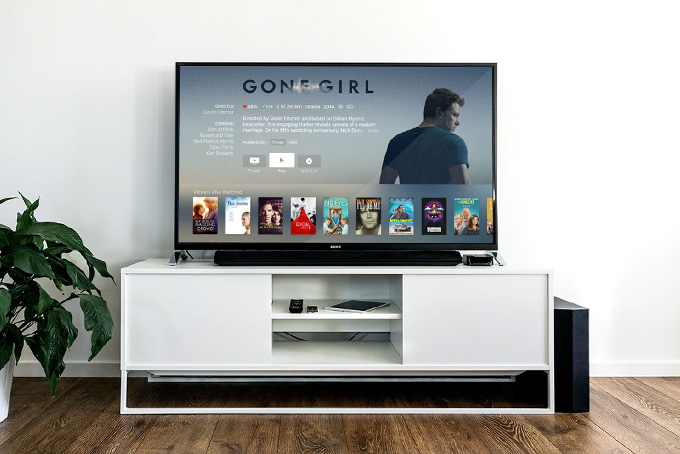 Start Or Finish That Series You've Put Off
We've all got a movie series or show that started, only to become distracted or disinterested. Whatever the circumstance, now's the perfect time to finish that trilogy you've always been excluded from conversations for, or catch up on the show that has eight seasons worth of episodes. But instead of the mind-numbing binge that we've been forced to partake in on weekends due to work and social endeavors, we can space things out, relax, and consume our media in a much more subdued fashion, thanks to all the additional time we've got to soak things up.
Replay Your Favorite Video Game Franchise
There are a ton of video games out there, whether they be handheld, console-based, or playable on PC. Whatever your preference, there's hardly a reason not to revisit some of your favorites from the past, especially since the gaming industry is in a bit of a lull these days. Taking the time to sit down and spark a bit of nostalgia through series that you've grown up playing is never a bad idea, and thanks to the abundance of time you've got to channel your completionist character, we're willing to bet that you'll find more meaning in your upcoming playthrough than ever before — especially when you take the time to delve into the subsurface intricacies of the game.
Start A Journal Or Blog
It might go without saying, but a well-kept archive of your daily thoughts, ideas, and interactions can be a great way to deal with seclusion and social distancing. If you haven't started one already, a journal or online blog can offer you a great outlet for the things that you love, allowing you to interact with others, become a part of a wider community, and find new, inspiring things to keep you occupied during your hours inside. After everything is said and done, remaining consistent with your blurbs and posts is a great way to stimulate your creativity during quarantine, helping you to spend your hours alongside like-minded people who are experiencing the same things as you on a daily basis.
Revisit Neglected Projects
Whether you're an artist who's lost their inspiration over time, or a home-improvement expert who's been sidetracked by work and friends, there's never been a better time to revisit some of the projects that you've let fall to the wayside. Have you been meaning to build a new fence for your backyard? What about that kitchen upgrade that you started, but never finished? You'll thank yourself after you've finally laid all of these mismatched jobs to rest, clearing space in your schedule for more important things like friends, family, or even another project, once the world resumes its normal flow.
Learn A New Language
Much like our recommendation for the expansion of knowledge during this trying time, the ability to learn a new language has never presented itself so clearly. If you've been putting off your multilingual attempts due to time investment or difficulty, there are a handful of sites, sources, and tutorials that will help you in your journey toward fluency. By the time the world returns to its normal state, you should be a bit more able to converse with (or understand) what alternative language users are saying, leading to more heartfelt experiences, a new depth of understanding, and countless opportunities that may, or may not have been available to you with only one language at your beck and call.
Plan Your Next Trip
It's true, we're all going a bit stir-crazy without the ability to get outside to take that trip we've been planning for the past couple of weeks. Thankfully, there's always a silver lining. With all of this extra time on your hands, it might be the perfect opportunity to make the most prepared trip of your life whenever this whole thing wraps up. Sit down and chart your path, double your itinerary, stock up on all the peripherals and accessories you might need when the time arises — because once we're all let loose and the floodgates open, everyone is going to be heading to their favorite destinations with ravenous intent. The difference? You'll be more than prepared, thanks to all the time you took to plan ahead. Plus, a little virtual exploration can always serve to wet the palette for any upcoming trip inspiration.
Update/Upgrade Your Resume
Right now, the job climate is a bit depressing, but you can rest assured that whenever the market decides to take a turn for the better, it will be the perfect opportunity to search for that dream job that might not have presented itself before. Updating and upgrading your resume to reflect your current skill level, experience, and professionalism is never a bad idea, and since there will be a million companies hiring during the outset of COVID-19, it might be the perfect time to buckle down and find new and interesting ways to present yourself to prospective employers.
Learn How To Cook A New Dish
We're willing to be that you've been cooking a whole lot more these days. Sadly, those three-to-five recipes that we know can only carry us so far. Head online to your favorite food blog or website to find a new dinner idea (or two) for the upcoming week; trust us, deviating from the norm and trying new foods, flavors, and styles can serve as a catalyst for your future in cooking. It might even kindle a love for the culinary arts, making each and every meal a more appealing affair than tapping the "deliver" button on your smart device.
Find Inspiring New Content Creators
The search for inspirational content is neverending, so quell that creative lull you've been in with a new Instagram feed, Tumblr blog, or Youtube channel. There's never enough time in the day to find and discover new talent within your favorite genres of entertainment, but since we've been relinquished to life in front of the digital screen, we might as well make use of it. Don't hesitate to break out of your traditional community to find new creators and artists; they need the support now more than ever. And the best part? You might find your new favorite, serving to catapult your own creativity, jumpstart your next project or endeavor, and affect your life in a more drastic way than you might have imagined.
Learn & Play A New Board Game
Board games are a classic pastime that we only really learn when we're younger. But over the years, there have been a handful of new favorites that have been released, as well as contemporary revisions of the genre's most iconic examples. If you've been putting off your deep dive into chess, poker, Pictionary, or Dungeons & Dragons, there's never been a better time to open up the rule book and become well-acquainted with the intricacies of your friends' most-recommended board, or tabletop game. Plus, with online iterations of each, it's one of the easiest ways to remain connected and social, thanks to a worldwide community of people who vary in skill level and commitment, just like you.
Teach Your Canine (Or Feline) Companion Some New Tricks
Spending time away from other humans can be a blessing and a curse, but our canine (and feline) friends remain at-the-ready to keep us occupied, companioned, and sane through this trying time. As their owner, it's easy to understand that laying around all day without nothing to do can be a bit demoralizing. Instead, take the time to teach your pet a new trick, a new trade, or a common skill that can lead to a better life for both master and companion. We know, it's harder than it looks, but when you teach your dog to fetch a beer from the refrigerator, your life will never be the same again.
Deep Clean Your Living Area
Putting off sanitation and deep-cleaning practices can only lead to more intensive measures down the road. Instead of waiting until the last second to clean your apartment, home, or condo, whip out the vacuum, Clorox, and sponge, and spend a couple of hours focusing on the upkeep of your living area. If you neglect cleaning for too long, it could have irreversible effects on your home, meaning that the sooner you take on the challenge, the better. Areas like the kitchen, bathroom, shower, and living room all need regular upkeep to maintain their pristine facade.
Optimize Your Clothing Collection
If you're a stylish guy who loves to collect clothing, we're willing to bet that you have a closet full of unwarranted staples that you might not wear more than once or twice a year. To waste some time and feel good about yourself, slimming down your wardrobe might be a great idea. Go through your closet and find the pieces of apparel that you utilize the most, throw them in a box, and either sell them when things take a turn for the better or donate them to a facility in your area, giving you peace of mind that your underutilized pieces are going to an individual or family that could use the help.
Practice Self-Care & Exercise In-Home
To round out our list, we'll leave you with the most obvious, but overlooked tip in our portfolio — practice self-care. Whether its a cup of your favorite coffee in the morning before you hop onto a business call with your client, an afternoon sitting at your dining room table playing mellow music and basking in the sunlight, or an extra minute or two in the shower every now and again, it's the small things that are going to make the biggest impact on your demeanor. Now, with more time than ever to relax, shift gears, and focus on what's important, utilizing your ability to partake in the more subtle aspects of life might lead you to some wholesome realizations. Mental and emotional health is important, and since isolation is a prominent character in each of our lives, there's never been a better moment to focus on fitness, health, and the pursuit of a better lifestyle.
The 14 Best Outdoor Adventure Magazines
Spending time inside doesn't mean that you can't partake in exploration. Head over to our guide on the best outdoor adventure magazines to get your daily recommended dose of vitamin nature.