When it comes to getting up off of your comfortable couch, packing up the car, and heading outside, most people don't think twice about hitting the trail on their own — especially if they're ready to recharge from a stressful week at the office. But sometimes, setting foot on the soil of the nearest national park is a community affair that's better when shared with friends — a social process that takes the edge off of exploring alone, and helps to foster your relationship with like-minded individuals. Sure, it all sounds good in theory, but unless you have an active group of acquaintances who all enjoy the same things, finding a solid group of 20-30 individuals for something as simple as a day hike might seem daunting. On top of that, the logistics behind scheduling such an excursion can often overtake the euphoric nature of your impending outing, sullying the reason you wanted to head outdoors in the first place — to relax.
If you're an individual who isn't scared away by the social aspect of large outdoor clubs, then we've got the perfect guide for you. Below, we'll outline ten of the best outdoor outfits that promote the prosperity of our favorite trail-faring pastimes, without all of the hassles of getting together a large body of people. These membership-oriented groups all share an appreciation for the outdoors, as well as the various people, wildlife, and activities that are associated with it. Some even go so far as to donate all of their profits to the communities/companies that have made their living off of the space. So, if you're looking for a new way to network, meet a new group of friends, or show your support for the community surrounding some of the best trails, parks, and escapes in North America, look no further. From discounts on essentials like gear and events, all the way to exclusive deals and outdoor survival classes, we're positive that you'll find an exemplary club where you won't think twice about spending your hard-earned time (and money).
American Alpine Club
The American Alpine Club is a great way to meet like-minded people, expand your network of outdoor-faring friends, and get the best deals on expeditionary gear — but not in the traditional sense. As a member of the AAC, you're entitled to discounts on a breadth of gym memberships, camping gear, apparel, and outdoor gear, allowing you to partake in your favorite pastimes while giving back to the communities and advocacy groups that make it all worthwhile. When it comes to your next big adventure, there's no need for stressful expenses and complex planning — instead, AAC allows you to focus on what's really important, with up to $12,500 in rescue benefits, access to over 300 brands, and lodging opportunities wherever you go. If the outdoors are where you reside, becoming a member of the American Alpine Club is a no brainer — especially when your hard-earned cash is going right back into the groups that support your lust for the wild frontier.
Location: Nationwide
Annual Fee: $85 (Annually)
American Hiking Society
The American Hiking Society is a community of outdoor enthusiasts who spend their time searching for the ways to keep the country's expansive trail systems up and running. Not only do they facilitate maintenance, advocate for protection and upkeep, and promote positive hiking experiences through their large network, they inspire individuals to get up, grab their gear, and explore the great outdoors. To ensure a great experience for everyone, the society works hand-in-hand with Congress, federal agencies, and partners on policy issues and legislation to ensure funding for trails, while also boasting an expansive volunteer base that focuses on trail stewardship. As a member, you'll receive access to an annual subscription of Backpacker Magazine, discounted registration fees on Volunteer Vacations, and a handful of savings on gear from companies like GraniteGear, Eddie Bauer, and Backcountry. The best part? You can rest assured knowing that your membership fees and donations are going right back into the upkeep of your favorite trails, allowing for you (and others) to appreciate them for years to come.
Location: Nationwide
Annual Fee: $10 (Monthly)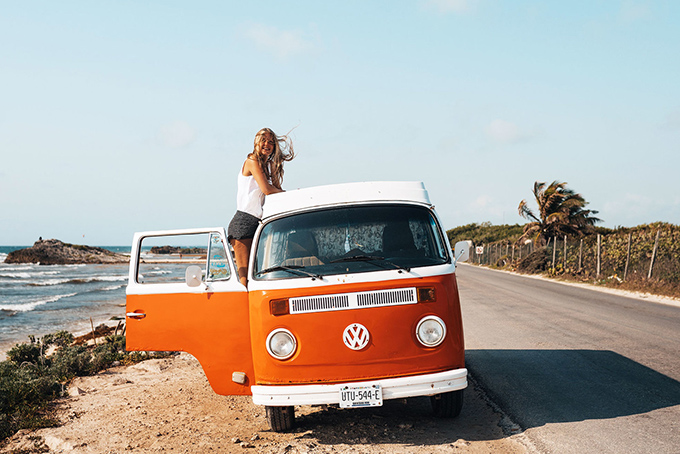 Delmont Club
The Delmont Club is yet another members-only outlet where you'll garner access to a wide variety of benefits, discounts, and preferred pricing when it comes to your favorite outdoor-oriented affiliates, partners, and experiences. Built, maintained, and run by nature-faring enthusiasts, the Delmont Club introduces you to an extensive catalog of brands ranging from ski and snowboard companies, all the way to surf and bicycling organizations, meaning that, no matter your interest, there will always be a deal you can take advantage of. The club boasts the promise of thousands of dollars of savings annually, as well as exclusive experiences like early access shopping, gear launches, and trip discounts. Delmont has partnered with some of the best companies in their respective industries, including Wild Rye, Deso Supply Co, Forsake, Black Point Surf Shop, Ornot, and Adventure Journal, to bring their members exceptional deals at a low annual price — making it even easier to grab your favorite gear and head into the wild unknown.
Location: Nationwide
Annual Fee: $55 (Annually)
Get Outside Pass
The Get Outside Pass is the quintessential membership program for those who spend the majority of their time outside, granting access to a breadth of activities in North America's most popular national parks, at a discounted rate. Aside from its purpose as a one-stop shop for individual park fees, the Get Outside Pass alleviates the need for preparatory research when heading to your favorite outdoor locale, recommending awesome attractions and activities like rock climbing, horseback riding, and whitewater rafting — depending on your trip. The pass promotes the exploration of the country's most prolific parks, including Yellowstone, Zion, Glacier, and the Great Smoky Mountains, while working alongside companies like Big City Mountaineers, Open OutDoors, and City Kids to foster lasting memories for curious youth. As a way of saying "thank you" to their members, Get Outside Pass has pledged to donate 100% of their profits to help the next generation of trailblazers to head outside and explore the great unknown, so you'll have peace-of-mind knowing that your fees are serving to foster the future of our ecosystem.
Location: Nationwide
Annual Fee: $14 (Per National Park)
OC Hiking Club
The OC Hiking Club is one of California's premiere outdoor groups, promoting the stewardship, protection, and revitalization of the west's expansive trail system. Aside from putting together proactive trips that allow for physical exploration of the country's greatest ecosystems, they also promote the education, emotional wellbeing, and mental stimulation of future generations who are looking to live a life among the pines. Each trip is led by a knowledgeable group of outdoorsmen who strive to teach members about the preservation of nature, giving at-risk youth, families, and adults a healthy atmosphere to experience the great outdoors while in good company. Better yet, the OC Hiking Club is a charitable nonprofit organization, helping to give back to the community surrounding their favorite pastime.
Location: West Coast
Annual Fee: $35 (Annually)
Outdoor Adventure Club
The Outdoor Adventure Club is one of the largest activity clubs on the west coast and boasts an expansive membership base that serves all shades, shapes, and skill levels of outdoorsmen, from amateur explorers, all the way to seasoned pros. Each trip is sanctioned and run by professional guides who providing exceptional direction, education, and experiential for those who partake. As a member, you'll have access to a handful of interesting benefits, from discounts on trips and free gear rentals, all the way to discounted clinics and savings at some of the biggest outdoor retailers around. Companies like Backcountry, Columbia, Mountain Hardwear, Tahoe Mountain Sports, and Aquan Watersports present members with their own exclusive discount options, as well as access to various "Friends and Family" stores in the surrounding area. One free day-hike a year doesn't hurt either.
Location: West Coast
Annual Fee: $200 (Annually)
ReddyYeti
ReddyYeti began as a boutique ski brand all the way back in 2010, but after its founders saw that there were a number of similar companies vying for the same market, they decided to transition into the business of exposure, instead of competition. They quickly shifted toward a membership-driven club setting where outdoor-oriented supporters could foster relationships with their favorite expeditionary brands, opt-in for exclusive deals and products, and show their support for the companies that serve the space. From the college friends who founded the company all the way to the club's newest member, ReddyYeti is a collection of enthusiasts who love to explore everything that nature has to offer, and who relish the chance to give back to their friends, family, and acquaintances for a better tomorrow. Boasting an expansive relationship with over 150 brands, the club gives its members up to 50-percent off at shops like Sego Ski Co. and Yerka, while promoting the betterment of the outdoor space through networking and partnership with up-and-coming brands who might not have had the opportunity to thrive, prior to its conception.
Location: Nationwide
Annual Fee: $40 (Annually)
REI
REI is one of the most well-known companies in the outdoor gear space, bringing an extensive list of locations, activities, and preservative ideologies to the exploratory realm. If you're looking for the perfect set of gear for an upcoming trip, REI has everything you need to make it a success — from apparel and niche gear, all the way to survival tools and accessories. On top of all the company's awesome amenities, members will receive access to a number of local and regional adventure trips, classes, and events that cover everything from cycling, paddling, fitness, and camping, all the way to essentials like stewardship and upkeep. There are even a few survival classes, like wilderness medicine and health optimization, that can keep you in top condition for some of the nation's most trying excursions. When it comes to gear, you can expect an invitation to the company's member-exclusive sales, in-house garage sales, and exclusive events that will give you a leg up on the season's hottest gear — ensuring that you'll be ready when you decide to head out on your next big adventure.
Location: Nationwide
Annual Fee: $20 (Lifetime)
Sierra Club
The Sierra Club is the definitive organization when it comes to the betterment of everything associated with the nation's parks, trails, and wildlife, promoting stewardship and transformative experiences through various volunteer programs, advocacy endeavors, and legislative movements. Whether you're a full-time member or a quarterly donator, you can rest assured knowing that your fees and payments are used to fund a better future for America's national parks, as well as the protection of the animals that occupy them. As the most enduring and influential grassroots environmental organization in the United States, the Sierra Club utilizes its 3.5-million-strong membership base to influence organizations and brands who hope to support the endeavors of professional and amateur adventurers, activists, and explorers who are hoping for a better tomorrow. While they don't offer a traditional atmosphere like most clubs on this list, they employ the same mindset toward the preservation and stewardship of our country's greatest areas, the communities surrounding them, and the most impressionable variable of all, mankind.
Location: Nationwide
Annual Fee: $25+ (Monthly)
Wild Earth Adventures
Wild Earth Adventures is a small club that embodies many of the important attributes of a larger expeditionary organization, including (but not limited to) an insatiable love for the outdoors. For over 38 years, WEA has led and organized some of the most interesting trips on the east coast for its 300+ members, boasting a catalog of different cross-country ski excursions, snowshoeing escapades, wilderness camping journeys, and backpacking endeavors. From New York, New Jersey, Connecticut, and Eastern Pennsylvania, all the way to our nation's most northeastern states, WEA promotes its exploratory mindset in locations like the Appalachian Trail, while also heading far off of the beaten path for a selection of intriguing itineraries. As a member, you'll receive discounts on each trip, as well as bulk-discounts if you decide to join several adventures in a single go. Better yet, you'll gain a few new friends, even greater experiences, and the feel-good mindset associated with helping out a growing club of like-minded enthusiasts.
Location: East Coast
Annual Fee: $145 (Annually)
25 Best Outdoor Stores In America
If you're looking for outdoor club memberships, you're obviously well on your way to becoming an avid trail-goer. Head over to our guide on the best outdoor stores in America to find the perfect place to grab a brand new set of gear for your next endeavor.