Home entertainment systems are crucial to making it through the week, as they help transport you into other worlds to escape your monotonous, at times soul-crushing, weekdays. The centerpiece of your home entertainment layout is your television. And if you have a weak TV at the heart of your living room, the rest won't be able to do enough to pick up the slack. There are a few different types of TVs to consider, but organic light-emitting diode (OLED) TVs are proving to be the most noteworthy television technology in the past several years.
When considering a high-end TV for your home theater, OLED TVs provide an advanced level of color accuracy and contrast that LCD counterparts just can't touch. OLED TVs are even improving in handling ultra-bright high dynamic range picture formats (HDR), which makes them more appealing than ever before. To help you upgrade your home theater, we've rounded up the best OLED TVs available. We've considered pixel-count, picture processing, and HDR compatibility while looking through the many OLED TVs on the market. All you have to do now is choose one from our curated list.
Before we hop over to the list, we want to clarify the difference between OLED and QLED TVs. OLED stands for Organic Light Emitting Diode. What does that mean? Simply put, they project their own light thanks to a carbon-based film running between two conductors. There's no LCD backlight, leading to an ultra-crisp display. When the pixels need to project the color black, they simply switch off for a clearer picture.
On the other hand, there's the QLED TV, which basically uses existing LCD technology. QLED stands for Quantum-dot Light Emitting Diode. It sounds and looks similar to OLED but is vastly different. QLED TVs do not emit their own light, as they utilize an out-dated backlight just like any other LCD TV. With their thicker design, they're also not as aesthetically pleasing when compared to OLED televisions. At the end of the day, QLED isn't as impressive as innovative OLED technology. If you're still not convinced, consider these benefits of owning an OLED TV:
They're self-emissive, switching single pixels on and off for a pristine display.
OLED TVs have a faster refresh rate at 0.001 ms.
They are thinner and more flexible.
Their self-lighting pixels make for an impressive display no matter what you're watching.
Legitimate OLED TVs are blur-free.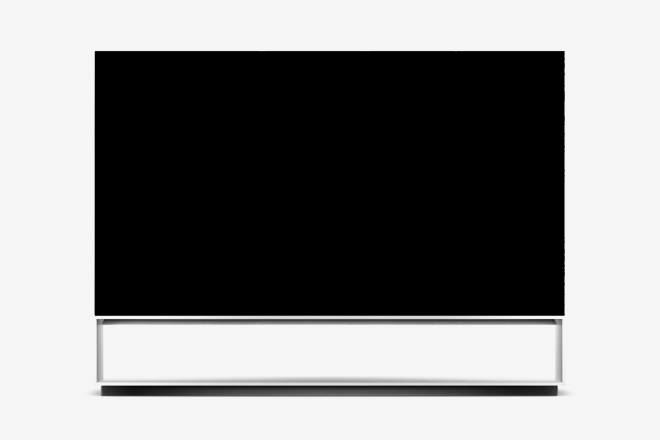 LG Signature Z9 88" Class 8K Smart OLED TV
If you want a massive display to create a true movie theater experience in your living room, the LG Signature 8K Z9 OLED TV is the winner. This enormous 88-inch screen boasts an insane 33,117,600 pixels for flawless images every time. Powered by LG's a9 Gen 2 processor and an advanced deep database to decide the ideal settings depending on what you're watching, this 8K beast will provide you with an immersive experience unlike any other. Rounding out this OLED TV nicely is a built-in Google Assistant, Amazon Alexa, and virtual 5.1 surround sound capabilities. Fill your wall with a TV that will transport you to other worlds.
LG Signature R9 Rollable 4K OLED TV
For those looking to channel their inner Tony Stark, the LG Signature R9 Rollable 4K OLED TV is an elegant option that makes quite the impression. There are three modes for this television, starting with 'Zero Mode,' where the TV is tucked away into the base completely, allowing you to listen to music via the Dolby Atmos audio system. In 'Line View' mode, you'll see about a fourth of the screen, giving you the opportunity to interact with various features, including the home dashboard, frame, music, and clock. Fully roll out the 65-inch screen and enjoys 33 million pixels of incredible clarity. The roll-up technology will last 50,000 cycles, which is about three decades.
Sony Master Series A9G OLED 4K
Don't count Sony out of the game when it comes to OLED TVs, as their Master Series A9G is a real contender for your high-earned dough. In creating this entertainment centerpiece, Sony aimed to give people the immaculate image quality professional studio masters strive to offer. The television is powered by the revolutionary 'Picture Processor X1 Ultimate' for an excellent display whether you're watching a movie, TV show, or live sports. It also has 'Netflix Calibrated Mode,' which ensures you view a movie or series the way the artist intended. If that isn't enough for you, this Sony television boasts a new 'X-Motion Clarity' engine that will smooth out the display for an incredible viewing experience.
LG OLED 55″ C8 PUA
The LG OLED C8 TV is so sleek and slender, you can put it in any room in your home to elevate the mood. Regardless if you're watching your favorite TV show, a CGI-heavy blockbuster flick, or the seventh game in a heated NBA playoff series, this TV's a9 Intelligent Processor will provide you with true-to-life images. The TV's brain works perfectly with the Dolby Atmos sound for a cinematic experience right in your living room to truly place you within the story. Furthermore, it doubles as an art frame via Gallery Mode, which is updated seasonally by TripAdvisor and coupled with music for relaxing views.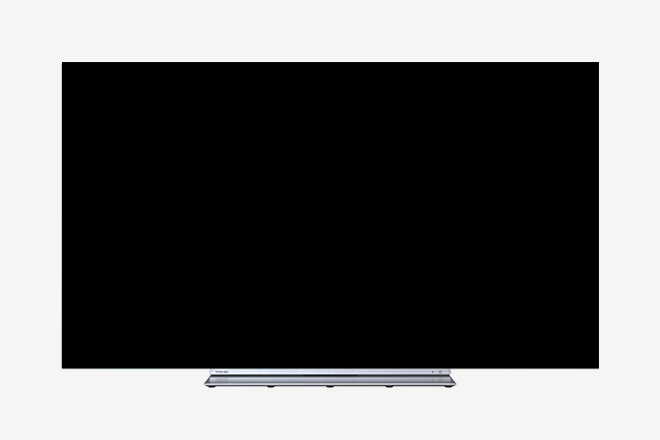 Toshiba 65" OLED TV
Dive into the on-screen action with the Toshiba OLED TV with its cutting-edge motion picture technology to allow you to lose yourself in another world. You'll experience life-like image, as this 4K UHD TV displays four times more detail compared to full HD models. The high-tech television is built to reflect up to 1,024 shades per color, capturing hues that typically merge together in lesser TVs. And, you'll feel the sound of the action, as if you're right in the thick of it with the integrated Onkyo speakers. The TV further makes a case for itself with an Eco-Friendly mode, Netflix 4K, and Alexa compatibility.
LG OLED 55″ E8 PUA
LG's E8 OLED TV is expertly crafted with an artistic eye that it looks gorgeous even when it's powered down. It features a unique, refined glass design for an elegant look that will stun your guests. Inside, the TV is powered by an a9 Intelligent Processor and LG ThinQ AI, allowing you to conveniently voice control all your smart home devices through the built-in Google Assistant or Amazon Alexa. The highly capable processor will paint picture-perfect images with rich colors, sharp details, and unmatched clarity. Pair the image with realistic, booming sounds from the Dolby Atmos audio and you'll escape into new worlds with the click of a button.
Philips OLED+ 4K TV
Combining Philips OLED technology and sound by Bowers & Wilkins, this television will allow you to sink into whatever you watch. With individual pixels that can be dimmed or switched off entirely, you'll benefit from bolder blacks, amazing contrast, and colors that pop off the screen. Thanks to the highly advanced Philips processing engine, the action is always smooth and lifelike whether you're watching live sports or a summer blockbuster. You'll notice the difference with the power of the second-generation Philips P5 Perfect Picture Engine, working similarly to the human eye. The Bowers & Wilkins speakers top things off with an impressive dynamic range.
Panasonic TC-65FZ1000 65″ OLED
The Panasonic OLED Ultra HD TV has an impressive THX 4K Certified display for a powerful viewing experience. Boasting 4K HDR OLED screen technology, it has immense contrast capabilities. In addition, the Studio Colour HCX video processor was tuned by Hollywood filmmakers to guarantee you always see the pictures as the artist intended them to be viewed. In the audio department, you'll find a dynamic blade speaker tuned by Technics for a realistic sound that adds to the theater experience. Essentially, you can bring Hollywood to your living room with this OLED TV.
Sony A9F Master Series OLED
Place the Sony A9F Master Series OLED TV in your living room and feast your eyes on vivid colors thanks to a Triluminos Display with map colors from an extensive palette. Watch movies or play video games in 4K HDR quality and IMAX Enhanced quality that intensifies the viewing experience with intricate details and outstanding clarity. If you're a Netflix addict, you can enjoy the Netflix Calibrated Mode, which reproduces the picture quality of a studio evaluation master. Powering the OLED TV is an X1 Ultimate Picture Processor, giving you the best picture quality possible no matter what you're viewing. Not to mention, the minimalist design of the TV fits well in any room
Bang & Olufsen BeoVision Eclipse
Bang & Olufsen is obviously a popular name in audio manufacturing, but with this product, they're adding visuals into the mix, which touches back to their roots as they manufactured TVs in the 1950s. The BeoVision Eclipse OLED 4K TV is a gorgeous wood-covered piece of art with a three-channel speaker system to project amazing sound. The TV is also versatile since it can be placed on a floor stand and turn 90 degrees to every side to satisfy your viewing preference. Also, the OLED TV offers integrated access to Deezer, Spotify, and TuneIn while supporting Google Cast, Bluetooth, DLNA, and AirPlay 2.
A Complete Guide To The Best Home Smart Speakers
Now that you've got an OLED TV in your sights to be the centerpiece of your home entertainment system, you'll want to complete the theatre experience with some sound. We've got you covered with our complete guide to the best home smart speakers.