With summer right around the corner, it's almost time to unpack the thermos, granola, and gear up for our favorite weekend getaways. Whether you're the type that likes to head out for the entire two-day stint, or for a random day-hike here and there, few things compare to a cup of fresh-brewed coffee on the trailhead. Unfortunately, it's not really feasible to take your entire french press with you whenever you leave the house.
Then, there was the innovation of freeze-dried coffee — a proposed "game-changer" for hikers and other outdoor enthusiasts who were looking for that fresh-brewed, homestyle taste, without all of the cumbersome equipment. The promise of a hearty, robust cup of joe at your leisure sounded too good to be true — and in some ways, it was — leaving many coffee connoisseurs with a bad taste in their mouths (literally and figuratively) toward manufacturers who were advertising true-tasting alternatives. Luckily, the industry has reevaluated the way they look at the indulgence and things are finally looking up for instant coffee, as a whole. Below, we'll outline the finest caffeinated beverages to bring along on your next big outing. Trust us, they're sure to revitalize your faith in freeze-dried fluids.
Starbucks Via
Starbucks' Via packets bring the quintessential taste of the famous Seattle chain to the outdoors, giving enthusiasts a quick, on-the-go coffee solution that feels right at home on the trailhead. Just pour it in your favorite mug, add hot water, and relish the brand's famous taste without waiting in a lengthy line.
Alpine Start
Alpine Start is made for the early risers, the individuals who embark at the first crack of dawn, and the ones who blaze the trail ahead of their counterparts. Each pack is made with 100% high altitude Arabica beans from Colombia, so you can rest assured knowing that you're getting more than a typical cup of makeshift coffee.
Stoked Stix
Stoked Coffee Roasters was founded by Jax Mariash, an ultrarunning coffee drinker that's been tasting the world's best brews since he was 11-years-old. Needless to say, he knows a thing or two about good coffee — proven further by his take on the instant variety. His company's Stoked Stix are made for adventure and feature a hearty blend of 100% organic Arabica coffee beans that come in either dark or medium roast; perfect for an early morning on the trail.
Jiva Cubes
Jiva Cubes are an interesting take on the instant coffee space, bringing a unique composition, 100% Colombian ingredients, and USDA organic extracts to drinkers in one tiny, compressed cube. Drop Jiva into a cup of boiled water, wait for it to dissolve, stir it a bit, and enjoy the fresh aromas and hearty tastes associated with some of the world's best camping coffee.
Treeline Coffee Roasters Geo
Treeline Coffee Roasters Geo might not be as "instant" as the rest of the choices on this list, but this subtle pour-over coffee is a versatile single-serve that's fit for all of life's adventures. In each packet, you'll receive a powerful blend of seasonal coffee that's been sourced from the best locales, helping you to start your day off right when you're on a long-winded expedition.
Swift Cup Mainstay Blend
Depending on your preference, Swift Cup's Mainstay Blend brings instant coffee to a new level with cocoa, caramel, and red fruit — carefully chosen ingredients that are sure to give you an exemplary cup of morning joe. Each box has six single-serve packets complete with 5g of freeze-dried goodness, primed for a chilly morning on the trail.
WAKA Instant
WAKA's exceptionally-crafted instant coffee is made with 100% high-quality Arabica beans that have been freeze-dried to preserve their natural aroma and flavor. Each packet boasts a well-balanced, medium roast blend that's both smooth bodied and pure — giving enthusiasts a taste of the home without all the additives of a traditional cup of coffee.
Hikers Brew Venture Pouches
If you're looking for the perfect cup of coffee for your everyday hiking endeavors, Hikers Brew has you covered. The company's Venture Pouches use only the best organic, fair-trade coffee beans and ingredients, packaged neatly into compostable packages that are perfect for backpacking. However, you'll need to put in a little bit more work than the traditional "instant" coffee — each pouch can brew up to four 6-ounce cups with the help of a makeshift french press.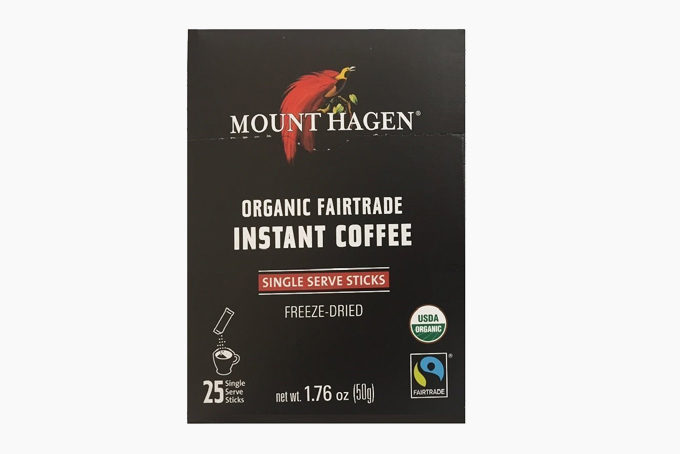 Mount Hagan
Mount Hagen's premium single-serve packets embody all of the best attributes of an outdoor-oriented coffee, including organically-grown highland Arabica beans that have been carefully sourced from the best shade-strewn areas for quintessential flavors. Following a hearty roast, these beans are freeze-dried without any additives and preservatives, giving you peace-of-mind when it comes to a pure cup of coffee.
Voila
Voila is, without a doubt, one of the best instant coffees around, boasting a full-bodied taste that can't be beaten — even by traditional brews. Thanks to the blend's exceptional vibrancy and expansive dynamic range of tastes and notes, each packet gives you an experiential look into what it means to enjoy an early-morning cup of finely-brewed coffee.
Kuju Pocket Pour Overs
Kuju's Pocket Pour Overs are the perfect solution to procuring a gourmet cup of coffee on the trail, giving you access to a great blend as long as you have hot water. Each single-serve packet is filled with 100% Arabica beans, providing an ethically-sourced mixture that's full of floral, nutty and citrus undertones.
Four Sigmatic Mushroom
Four Sigmatic's Mushroom coffee blend might sound a little bit outlandish, but it fosters some of the best-tasting beans to ever hit a freeze-dried packet. Each pouch is filled with 100% organic Arabica coffee beans and mixes well with the company's Lion's Man mushroom, Chaga mushroom, and Rhodiola Root blend for an outstanding taste that can only be described as "robust."
20 Best Coffee And Tea Mugs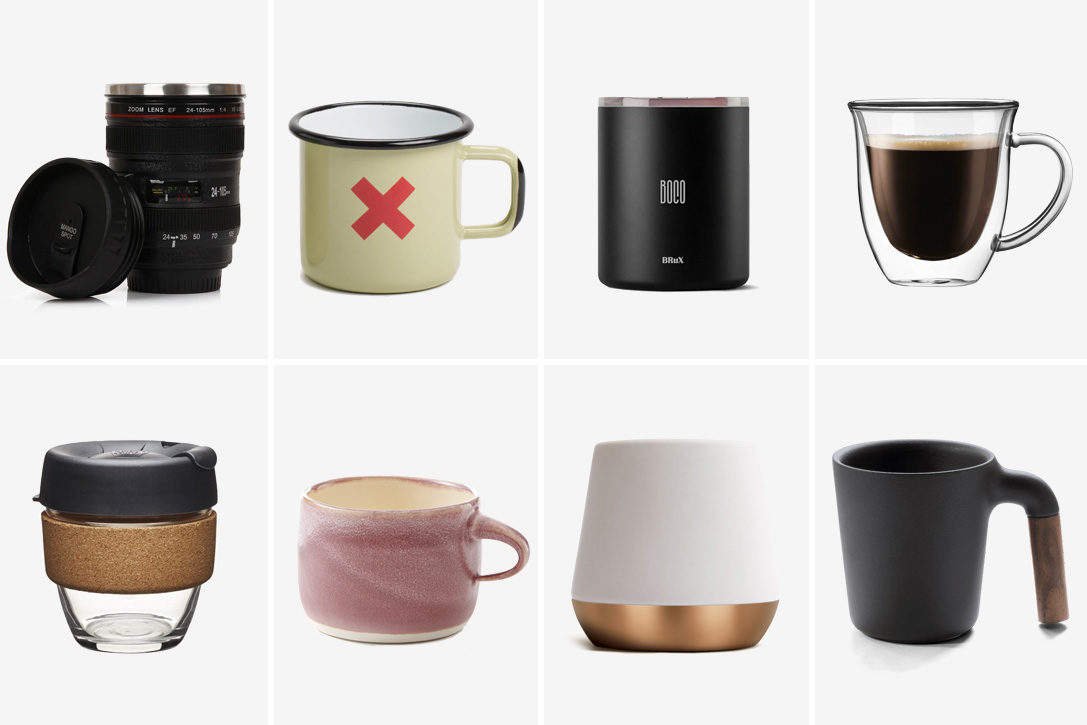 It's pointless to bring along some of the best instant coffee if you don't have a suitable vessel to put it in. Head over to our guide on the best coffee and tea mugs to find the quintessential companion for your morning brew.