We've all got that one friend who always seems to have grease under his fingernails — even after a thorough washing. Most often, this is the same guy who keeps a bundle of hand tools on him at all times. And he's always the first person you call when your car or motorcycle breaks down or needs some tweaking to get back into driving shape. You know, a gearhead.
These types of folks are always happy as clams to work on an engine, toy around with some unconventional performance upgrades, and/or go off on long, unplanned driving adventures (on- or off-road). And that also means, come the holidays, it's a pretty safe bet that you can get them some automotive-inspired gifts to further their obsessions. And nowhere will you find better options than on our list of the best gifts for the gearhead. Now, get to wrenching.
Carhartt Duck Bib Overalls
Even if you've got yourself a solid shop apron, it will only protect the front of your clothes. That means, if you're kneeling, laying down, or you back into your workbench, your clothes could pay the price. Of course, Carhartt's Duck Bib Overalls were made specifically to be worn while doing hard work. They're made from durable duck canvas, have triple-stitched main seams for extra durability and strength, and they've even got a full range of pockets for all your tools. For shop-ready workwear, you simply can't do better.
Mechanix Wear Covert Gloves
Working in a garage can wreak havoc on your hands, even if you've been working with them your entire life. But that's exactly why the folks at Mechanix Wear have created their Covert Gloves. With a form-fitting slim profile, these gloves allow for a full range of motion and dexterity. But they've also got built-in TrekDry tech to keep your hands cool and comfortable, a durable construction to make them last through even the toughest work, and they're even machine washable.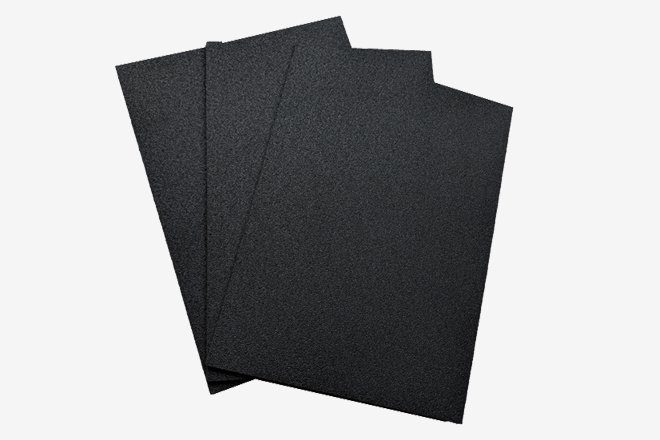 Mag-Pad
While a toolbox or tool bag is great for storage, they're often too cumbersome to put in your actual workspace. But that's why tool trays and pads exist — and the Mag-Pad might be the best one ever made. Flexible enough to conform to just about any surface (even the curves of your classic car), this gentle pad offers up a magnetic surface for all your metal tools to sit. It's even strong enough that it can adhere to the underside of your vehicle, even with a full load of tools. And it's only 1/4″ thick, so it hardly takes up any space.
Bradley Mountain Tool Roll
While a large tool chest is great to keep in your garage at home, having some tools on the go is a lot simpler if you store only the essentials in something like the Bradley Mountain Tool Roll. With six total pockets — four large ones and two pen-size ones — you can carry wrenches, a hammer, screwdrivers, and more with ease. It certainly doesn't hurt, either, that this tool roll is made with care here in the USA.
Born Free Coffee Table Book
Second to none, Born Free is the largest gathering of vintage custom motorcycle enthusiasts in the world. Literally tens of thousands of riders, mechanics, and brands alike gather for one of the most impressive spectacles in the entire automotive industry. And the bikes are often things of beauty. Of course, you don't have to go to enjoy it — at least not anymore, thanks to Gestalten's beautiful coffee table book that has documented the whole experience. Even for casual riders, this is a superb and beautiful gift.
Drive Coffee Porsche 70th Edition
Coffee and fuel go together like apple pie and vanilla ice cream. That is to say, there's an inextricable link between the two that is celebrated throughout the car world by drivers and drinkers alike. But nobody illustrates that link quite as beautifully as the folks at Drive Coffee. This brand really nails it with their classic car-inspired brew — it even comes in containers modeled after oil cans. This particular trio of flavors pays homage to Porsche's 70th anniversary and is sure to be a hit for any car fanatic who also happens to be a coffee addict.
Rampage Fuel Can Tool Box
At first glance, you might assume that the Rampage Fuel Can Tool Box is just a clever way to keep some handy tools in your vehicle without it being apparent that you're hauling a tool box. And it is, but there's another, more clever reason for this box being shaped like a jerry can. You see, it's designed to have the same footprint as a standard jerry can, meaning any vehicle that has a designated space for such a container can have it swapped out for this tool box. Sure, that means one less can of fuel, but sometimes, it's the right tool that keeps your ride moving.
Hutan Pressure Tool
For many folks, the vehicle that takes us off-road is also the one we drive to get to the trails. If that's the case for you or the gearhead in your life, you might want to pick up the Hutan Pressure Tool. Designed to help quickly decrease the pressure in your tires — making them better for off-roading — this titanium one-piece multi-tool is a hugely helpful pocket-size titan. But it also boasts stepped hex wrenches, a box opener/nail remover, a bottle opener, and more.
Leatherman Wave+ Multi-Tool Limited Edition
While we'd certainly opt for single-purpose tools if doing work in our garage, we also know that having a full set of tools while out on the road can be an impossible burden. Of course, the Leatherman Wave+ multi-tool is an excellent alternative — especially when you consider that this pocket-size device boasts a whopping 18+ built-in functions. It's also made from solid stainless steel, has removable and replaceable durable wire cutters, is one-hand operable, and all the tools lock when open for security during use.
Bell Vintage Motorcycle Helmets
With their massive catalogue of superb offerings, Bell is one of our all-time favorite motorcycle helmet brands. And they've recently re-upped their catalogue with an excellent collection of vintage-styled helmets. Whether you want a full-face helmet with Bluetooth capabilities, a 3/4 helmet that will let you feel the wind on your face, or a bare-minimum skull bucket built with the best and most up-to-date materials, you can get it from Bell.
Automatic PRO Car OBD II Adapter
The dreaded "check engine" light is the bane of any motorist's existence, especially because it can be a huge and expensive inconvenience to get it checked out. Of course, there are some excellent work-arounds — like picking up the Automatic PRO Car OBD II Adapter. This handy car gadget plugs right into your car's onboard computer and can send all pertinent information to a handy app. That way, you get to be the judge on whether you need to take it into the shop or determine if the fix is something you can handle yourself.
Beeline Moto Smart Motorcycle Navigation
With the exception of modernized vintage bikes and brand-spanking-new ones, most motorcycles don't have any kind of simple onboard navigation system. Thankfully, one can be added with almost no fuss, thanks to the folks behind the Beeline Moto Smart Motorcycle Navigation. With the option for either bar or tank attachment, this simple device syncs with your smartphone via an included app and can act both as a GPS turn-by-turn copilot or even a simple compass, if you want to explore unencumbered by a final destination.
LEGO James Bond Aston Martin DB5
For a lot of us, LEGO was our first foray into the automotive world — even if we were just building pretend cars out of plastic toy bricks. Of course, LEGO has gotten a lot more sophisticated since then, including this release: an official ultra-detailed recreation of the famous Aston Martin DB5 from James Bond's Goldfinger film. Complete with the ejector seat, a recreation of the real engine under the hood, wheel spikes, and a number of other neat gizmos, this is a marvelous model of an iconic movie car that both old and young car fanatics alike would appreciate.
Filson Tin Cloth Utility Apron
Unless you're cool with being covered in grime, grease, oil, transmission fluid, fuel, and whatever else might come out of your vehicle of choice while working on it, you should look into getting a shop apron. And you won't find many that are quite as handsome and durable as this one from Filson. Made from a durable, abrasion-resistant tin cloth, this apron can handle anything you might throw at it and look good while doing it. It also boasts pockets for your tools, nylon straps for security and weight distribution, and even a snap button pouch for anything you want to keep extra secure.
Vuz Moto 3-Person Motorcycle Tent
Motorcycle overlanding is one of the most rewarding experiences anyone can embark upon, at least for those of us who appreciate motor vehicle and adventuring. The thing is, being out on the trails for that long means you will have to set up camp and sleep overnight at least a few times. For most, that also means leaving your bike out in the elements. Well, not if you've got the Vus Moto three-person motorcycle tent. This waterproof shelter has room for three whole people and still has a separate space inside for your bike. Good for three season camping, there are few large tents quite as well-equipped for motorcycle adventure as this one.
Jane Motorcycles The Mercer CPO Motorcycle Shirt
As there's always a risk of taking a gnarly spill, we always suggest long sleeves when riding your motorcycle. Of course, a hefty leather jacket isn't always comfortable in the warmer months of the year. Luckily, there's an alternative in the Jane Motorcycles Mercer motorcycle shirt. Stylish and handsome, this shirt is made from durable, yet lightweight Japanese Herringbone fabric but also has slots to suit your D30 armor in the shoulders and elbows — offering up the chance for a lot more protection than a standard garment.
Hudway Cast Car HUD Display
A lot of folks use their phones to navigate nowadays. But looking down at your device, even if it's on a dash mount, can be dangerous. If you know someone who habitually checks their directions while driving, you may want to pick them up the Hudway Cast Car HUD Display. This remarkable little device sits in front of the driver's field of view and projects directional navigation without masking the road and hazards ahead. It also feeds the driver other important information, like road conditions, all without affecting the normal functions of your phone you might want to use — like streaming music.
Red Wing Limited Edition Moc Boot
Every motorcycle rider should own a solid pair of boots. And they don't really get better than the Red Wing Limited Edition Moc Boot. Made with a traction tread outsole, Goodyear welts all-around, high-end leather (both Black Chrome oil-tanned and Black Abilene roughout), nickel plated solid brass eyelets, and leather laces, these American-made motorcycle boots are as handsome and protective as they come.
Autodromo Group B Series 2 Watch
Autodromo has a long history of making gorgeous automotive-inspired timepieces but they've really outdone themselves with their Series 2 Group B watches. Made to pay homage to the best period in rally racing, each of these watches boasts a reliable automatic movement, a titanium case with an integrated stainless steel band, a sapphire crystal, and a water-resistance rating of 50 meters. Truly, this is one of the most inspired retro-styled car watches ever made.
Il Fascino Ferrari Coffee Table Book
While $6,000 might seem like an absurd sum for what amounts to a coffee table book to the untrained eye, Il Fascino Ferrari from Taschen is perhaps the greatest collection of photographs and stories from Ferrari's own archives (as well as those from private collectors) ever assembled. And it's a lot more than that, too, as it also comes inside a specially-designed aluminum case from Marc Newson meant to mimic the appearance of one of Ferrari's famous engines. For fans of Ferrari and their supercars, this is the holy grail.
15 Best Driving Experiences
Even the most dedicated mechanics know that nothing compares to hitting the road. If you really want to give the gearhead in your life a gift they will never forget, you can buy them a ticket to partake in one of the 15 best driving experiences in the world.