Fitness is much more than lifting weights and going hard at the gym to get a pump. Looking beefy or lean isn't the only point of adhering to a fitness regimen. It's also about your mental wellness and what you put into your body. You can go do a search query for fitness plans, which is a solid start, but to really go in-depth and adopt a fitness lifestyle, you'll need to invest in the best fitness books.
It can be quite the task to sift through all the publications available under the category of fitness, which is why we're here to help you find the quality works you need, depending on which path you want to take. We've gathered books to help you with meal plans, weightlifting, marathon running, bodybuilding, military fitness, and much more. Our goal was to create a comprehensive list of books to help you make fitness a way of life rather than a mere weight-loss plan.
Primer
A Brief Disclaimer
The authors of these books are experts in different facets of the fitness field. However, we still advise you to reach out to your primary healthcare physician before starting any type of health plan as a precautionary measure. Carrying out a plan of attack to improve your physical health and mental wellness takes time. Rushing through a plan or doing double the work for quick results isn't recommended, so be smart and realistic with how you approach your fitness goals. Results will not be seen right away, but slow motion is better than none at all.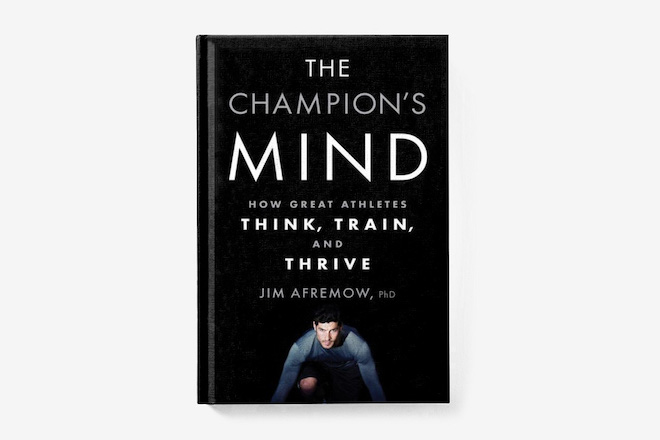 The Champion's Mind: How Great Athletes Think, Train, And Thrive
Sports psychologist Jim Afremow, Ph.D., provides you with advice he's given to Heisman Trophy winners, Olympians, and professional athletes on how to develop their mental game. Everyone wants to be clutch, but that doesn't magically happen out of nowhere. Afremow discusses provides helpful tips concerning how to get in "the zone," customizing pre-performance routines, sustaining long-term success in a sport, and more. There are even advanced workouts from some of the top trainers in the world, in addition to breaking down the science of being mentally elite to help you live an overall healthy life.
The Marine Corps Martial Arts Program
This full reprint of the original edition contains the combat system developed and used by the United States Marine Corps. It contains their latest (as of 2016) hand-to-hand and close-quarters combat techniques you can include in your training, especially if you are a martial artist. It also has techniques to build morale and team-building exercises with instructions revolving the warrior ethos. This book is perfect for anyone interested in practicing self-defense to stay fit, but please practice the techniques under the guidance of a professional.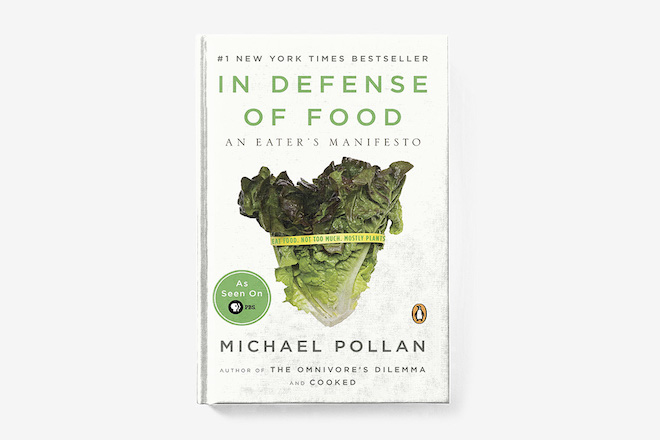 In Defense of Food: An Eater's Manifesto
Named by Time magazine as one of the most influential people in the world, author Michael Pollan has several books on the topic of food under his belt. This particular book discusses how we've become so concerned with nutrients that we consume products of food science rather than nature. Pollan's vital manifesto guides you to ideal food choices and shows you how to make eating healthy far from a chore. If you want to know what's actually healthy to consume, this book will light the way.
Living With A SEAL
Living With A SEAL: 31 Days Training With The Toughest Man on the Planet says it all in the title. Businessman Jesse Itzler documents his month of fitness training with a Navy SEAL. Itzler, who's a marathon runner, isn't a stranger to everyday fitness, but this regimen obliterates his regular running routine. This entertaining, comedic piece of work will help inspire you to stick to your fitness routine, as it can't be as horrible as Itzler's while giving you the opportunity to adopt some hardcore drills.
Spark: The Revolutionary New Science of Exercise and the Brain
Written by John Ratey, M.D., who is a clinical professor of psychiatry at the Harvard Medical School, this book will explain the mind-body connection to help achieve balanced health. It breaks down how exercise is the ultimate defense against various difficulties in life, including addiction, ADD, Alzheimer's, and depression. The book is filled with helpful case studies to show you just how the connection between exercise and the brain can improve your overall well-being.
Bigger Leaner Stronger: The Simple Science of Building the Ultimate Male Body
If you want to increase muscle and filter out the fat in your build, this books will help you chisel your body to perfection. The work is an excellent source for extensive knowledge of supplements and muscle growth laws. It also provides you with an all-in-one training system to help you earn the body of a Greek God. Michael Matthews' book has been featured in various health magazines, including Men's Fitness and Men's Health.
Spartan Fit!
If you want to tackle intense obstacle courses and get cut and lean in the process, Spartan Fit! should be your fitness bible. Written by Joe De Sena, who is the creator of the Spartan races, this book maps out a 30-day workout and diet plan to get you in tip-top shape. The book contains full-body workouts without any need for a gym or weights, so you can get started immediately. You'll build your endurance and cardio in no time if you stick to what's presented in De Sena's work.
Which Comes First, Cardio Or Weights?
Award-winning journalist and physicist Alex Hutchinson reveals hidden health facts and shocking truths about fitness that science has uncovered. The book touches on everything dealing with exercise, including cardio, weight training, and weight loss. No matter what type of fitness training regimen you have, this book will elevate your mindset and results. Anyone from fitness buffs to competitive athletes will find this book useful and enlightening.
Marathon: The Ultimate Training Guide
If you're a marathon maniac, you should get your hands on this ultimate guide by Hal Higdon who ran eight times in the U.S. Olympic Trials and won four World Master Championships in running. The guide will give you critical information on training for half and full marathons the smart way so you can hit your personal record. It also contains essential tips for nutrition and preventing injuries. Whether you're a veteran runner or new to the affordable, stress-relieving sport, you'll find this training guide beneficial.
Strength Training Anatomy
Strength Training Anatomy is filled with 600 full-color illustrations to help showcase the primary muscles of your body and how they work during exercises. It also informs you of the particular jobs of all the surrounding structures such as tendons, ligaments, bones, and connective tissue. The book is basically an X-ray for common exercises you do, showing you detailed layers of your body. In addition, the book comes in handy for strength training injuries, informing you on how to recover the right way so you can get back in the game.
The First 20 Minutes
This New York Times bestseller will inform you about exclusive information initially available to medical and academic journals. The facts presented disprove widely accepted beliefs and myths about fitness. The book discusses how 20 minutes of cardio a day is all you need, how stretching before a workout is counterproductive, the benefits of chocolate milk for recovery, and much more. Whether you're a marathon freak or just looking to stay healthy, this book has critical information for you to wrap your head around.
What To Eat
With all the food available at your local grocery store and all the restaurants promoting new dishes every day, it can be hard to decipher what's actually good for your body. What to Eat will help you make healthy food choices with its comprehensive knowledge from renowned nutritionist Marion Nestle. It also sets the record straight, concerning the misleading health claims advertised by the dominant food companies and helps you break down the nutrition labels. If you want to make smarter food choices, this is the guide you need.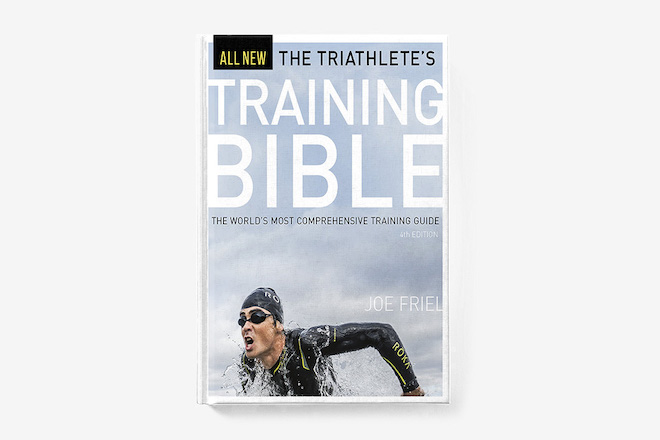 The Triathlete's Training Bible
If you're an experienced triathlete or want to become one, this book by Joe Friel, a man who has coached endurance athletes since the1980s, is pure gold. It will help you create a personalized training plan, set up ways to evolve your body composition via smart nutrition, and guide you to train with the proper volume and intensity. You'll be able to maximize the benefits of every workout you do and evolve as a runner, cyclist, and swimmer. This books will be with you all the way until race day.
Ready To Run: Unlocking Your Potential To Run Naturally
Dr. Kelly Starrett answers all your questions about running in this convenient guide, including 12 performance standards you must strive for and maintain. It will help you become an efficient runner and supply you with the secrets to lifelong running. With the knowledge provided in this book, you'll be able to run faster and farther than you ever imagined. And you'll also be provided with cutting-edge techniques to reduce swelling and treat pain, in addition to techniques to prevent injuries. Turn your running weaknesses into strengths with this amazing guide.
The New Encyclopedia Of Modern Bodybuilding
The comprehensive guide to bodybuilding by seven-time Mr. Olympia winner Arnold Schwarzenegger is a must-have for anybody working with weights. Rightfully earning its reputation as "the bible of bodybuilding," this book covers weight training and bodybuilding competition regimens, including injury prevention, strengthening your muscles, and sculpting your physique. It also provides detailed information on nutrition, health, and dietary supplements all through the viewpoint and inspiring mindset of the Terminator himself. It's also a solid reference for realizing your potential for greatness — as if you need another reason to pick it up.
Complete Calisthenics: The Ultimate Guide To Bodyweight Exercise
For those not into lifting heavy, this work by former Royal Marine Ashley Kalym will show you the ways of bodyweight training. The publication contains step-by-step exercises with minimal equipment so you can work out in the comfort of your home without the distractions of a crowded gym. Kalym provides you with simple diet plans and nutritional device to help you get amazing results through calisthenics. The book also contains over 500 photos to accompany the exercises provided for clarity. Take your bodyweight training to the next level with Kalym's inclusive fitness book.
Starting Strength: Basic Barbell Training
This simple, straight forward, and effective book on strength training is the perfect launching tool for beginners and an exceptional reference to go back to basics for those who have been lifting for a while. Starting Strength: Basic Barbell Training will show you the mechanical basis of lifting, as well as explain why barbells are the ideal tools to improve your strength. It also focuses on long-term progress and maintenance of your muscles so you can stay fit for a lifetime.
Training For Warriors: The Ultimate Mixed Martial Arts Workout
Author Martin Rooney has trained several world champions in UFC, ADCC (Abu Dhabi Combat Club), Pride, and the Olympics. If you're looking to be the next MMA monster or simply want to adopt a combat fitness training routine, you'll love Rooney's publication. The book contains hundreds of efficient exercises targeting each part of your body with clear instructions and over 750 photos. It also provides you with an intense eight-week warrior workout plan, as well as advice on developing a sharp mental game.
20 Best High Tech Fitness Gadgets
Now that you've picked up a few books to guide your workouts and mental wellness, it's time to upgrade your gear. Check out our picks for the best fitness gadgets on the market to help you reach new goals.