For a very long time, animated features were looked at as entertainment exclusively meant for children – with Disney likely largely responsible for this widespread perspective. Over time, that stigma has begun to change – thanks to the likes of South Park, The Simpsons, and Family Guy – though much of it still exists. One of the biggest and oldest arguments for animation as entertainment for adults, however, originates from the island nation of Japan. Yes, we mean anime.
The western understanding of the term 'anime' refers specifically to the animation style born from the nation of Japan in the early 20th century, though there are features from elsewhere that borrow heavily from the style. It's often characterized by vibrant colors, fantastical themes, and larger-than-life characters – though this is not a hard-and-fast rule. And while there are plenty of anime movies that are aimed toward children, there is a massive number that fall well within the realm of entertainment for grown-ups. As a means by which to highlight the genre and its worthwhile entries, we've put together the following list of the 20 best anime movies of all time.
Akira may very well be the most influential anime movie of all time. In fact, references to this movie have appeared in everything from South Park to Kanye West's music video for "Stronger." Both for its art style and animation, the film is heralded as a masterpiece of cinema – and rightfully so, as even 30 years after its initial release, it is still a gorgeous sci-fi film to behold. It's even taught in film history courses at schools around the world. If there's only one movie on our list that you end up watching, this one should probably be it. And that's true even if you don't like anime or science fiction.
No matter which way you look at it, the effect of the atomic bomb on the Japanese cities of Hiroshima and Nagasaki had a profoundly devastating effect on the entire nation and, perhaps, the world. Often, however, people forget that people nearby survived the initial blasts. Barefoot Gen takes a sobering look at the aftermath of these events from the perspective of a young boy and illustrates how the manmade disasters affected the Japanese people as a whole. Though the animation style of this drama flick is playful and perhaps a little cute, the subject matter is far more serious than most might expect from an animated feature. And it is done brilliantly.
Length: 1h 25m
Rating: PG-13
Cowboy Bebop: The Movie
2001
Cowboy Bebop was a groundbreaking anime TV show that came out in the late '90s. And it's still touted as one of the best of all time. In fact, a live-action remake is currently in the works. While we'd certainly suggest that anyone interested check out the original show first, the movie that came out in 2001 is absolutely worth checking out – even if you're not already familiar with the characters. The action-adventure flick boasts the same slick animation as the television show, if perhaps a bit more polished, and has many of the same themes sprinkled throughout. As a side note, the movie actually takes place during the events of the show – so it's not really a prequel or a sequel, so those watching the show can slip it in-between episodes, if you want.
Technically speaking, FLCL isn't a movie – it's a miniseries that aired in parts on television. But, it takes place across just six episodes and runs about 2.5 hours in total when watched straight through. And that, to us, qualifies it as a movie, in our book. It's standing on this list is bolstered, as well, by the fact that this incredibly well-done coming-of-age story works both as a standalone project and a kind of lampoon of anime as a whole. FLCL even borrows animation styles from other animation projects and is loaded with references – including those to Lupin III, South Park, Gundam, Evangelion, and even Star Trek. While you might want to become acquainted a little more with anime before watching this one, it is no less an important work within the genre.
Length: 2h 31m
Rating: PG-13
Even if you've never heard of this movie, its sequels and OVAs (Original Video Animations), or the tv show that followed – you've probably still seen something inspired by Ghost in the Shell. In fact, this movie is largely responsible for influencing the Wachowski's to create their Matrix saga and even inspired James Cameron in his creation of the Avatar franchise. Even if there wasn't tangible evidence of this movie's influence on western cinema, it would still be a masterful work for its imaginative imagery and groundbreaking story. GITS will likely always stand in the shadow of Akira, as the cyberpunk stylistic similarities are evident, but there's no denying this film's importance to the anime genre as a whole.
The Girl Who Leapt Through Time
2006
Not all anime deals in giant robots, spacefaring bounty hunters, and cyborg samurai. In fact, some of the most powerful stories are much more down-to-earth and human. The Girl Who Leapt Through Time is one such story. Sure, it still deals with the fantastical element of time travel, but the underlying tale is one of youth and confronting the consequences our actions create. Interestingly, the anime movie is actually based on a 1967 fictional novel of the same name by by Yasutaka Tsutsui. If you're interested in an introduction to anime, but you're not sure you're ready to jump into the deep end with something like Akira, this is definitely a good place to start.
Length: 1h 38m
Rating: PG
Grave of the Fireflies
1988
Another example of the more human side of anime, Grave of the Fireflies comes to us courtesy of Studio Ghibli – arguably the best production studio in the entirety of the Japanese animation industry. And while they're primarily known for creating fantasy epics, GotF is arguably the studio's most moving film for its subject matter. You see, this flick tells the story of a young boy and his little sister as the pair tries to survive in the midst of World War II. Lacking much of the magical elements present in much of Ghibli's movies, this drama is no less packed with beauty and feeling.
Length: 1h 29m
Rating: PG
Gundam Wing: Endless Waltz
1998
With over-the-top space battles between giant fighting robots, the Gundam franchise is certainly one of the most recognizable in the entire anime genre. And Endless Waltz is probably the best feature-length offering to come out of the iconic franchise. We wouldn't call the story a groundbreaking one, but the excellent action, animation, and classic nature of the 'a bunch of gargantuan robots duking it out amongst the stars' trope certainly ranks this offering amongst some of the best Japanese animated flicks of all time. It's also a very approachable option for anyone at least mildly familiar with the science fiction genre.
Metropolis has one of the strangest origin stories of any anime an this list (or maybe any film, period). As it turns out, the creator – Osamu Tezuka – actually based his flick on the 1927 German silent film of the same name by master filmmaker Fritz Lang. The problem? He had never actually seen the film. As a result, the anime features a style inspired by the source material, but with no other tangible similarities whatsoever. That being said, the disconnect between the two is likely a good thing, as the 2001 anime film turned out to be a wholly original work of cinema – thanks to the involvement of Akira creator, Katsuhiro Otomo, and renowned anime director Rintaro.
Length: 1h 48m
Rating: PG-13
Neon Genesis Evangelion: The End of Evangelion
1997
If you think that the giant robot genre of anime seems pretty straightforward, then you haven't seen Neon Genesis Evangelion. The TV show was a mind-bending take on the staple trope of anime that defied expectations and will likely go down as one of the greatest and weirdest anime shows of all time. The series culminated in the theatrical release you see here, one that was just as ultra-violent and bizarre as its preceding series. As far as anime movies go, you really have to have seen the rest of the series in order to make heads or tails of the flick, but – if you're interested in anime – the show should be on your list, anyhow.
https://youtu.be/IQrXRBh94IA
During the time of the Tokugawa Shogunate, a wandering swordsman must take on a clan of demons hellbent on conquering Japan – that's the plot to Ninja Scroll. Sounds pretty standard, but this movie became a cultural phenomenon for several reasons. For starters, the animation (done by the same studio responsible for Aeon Flux and Vampire Hunter D) is fluid and gorgeous even to this day. Secondly, the hyper-violent and highly sexual content of the movie showed, for perhaps the first time, that anime wasn't something that was just for kids. Don't get us wrong, there's some plenty here that would be considered taboo by today's standards, but this movie still sits amongst the greatest anime movies that have ever or will ever be created.
American audiences fawned over the mind-bending cinematic stylings of Christopher Nolan's action-thriller Inception, when it came out in 2010. But maybe that's because they were largely unfamiliar with another movie, one that came out years before, with a startlingly similar plot and themes. Paprika's perplexing visuals put Inception to shame – in part because hand-drawn animation is not limited in the same way live-action is – and, while it might sound like blasphemy, it might actually be a better film altogether (at the very least from an originality standpoint). For how strange it is, Paprika might seem like a deep dive, but it absolutely deserves the esteem it has garnered.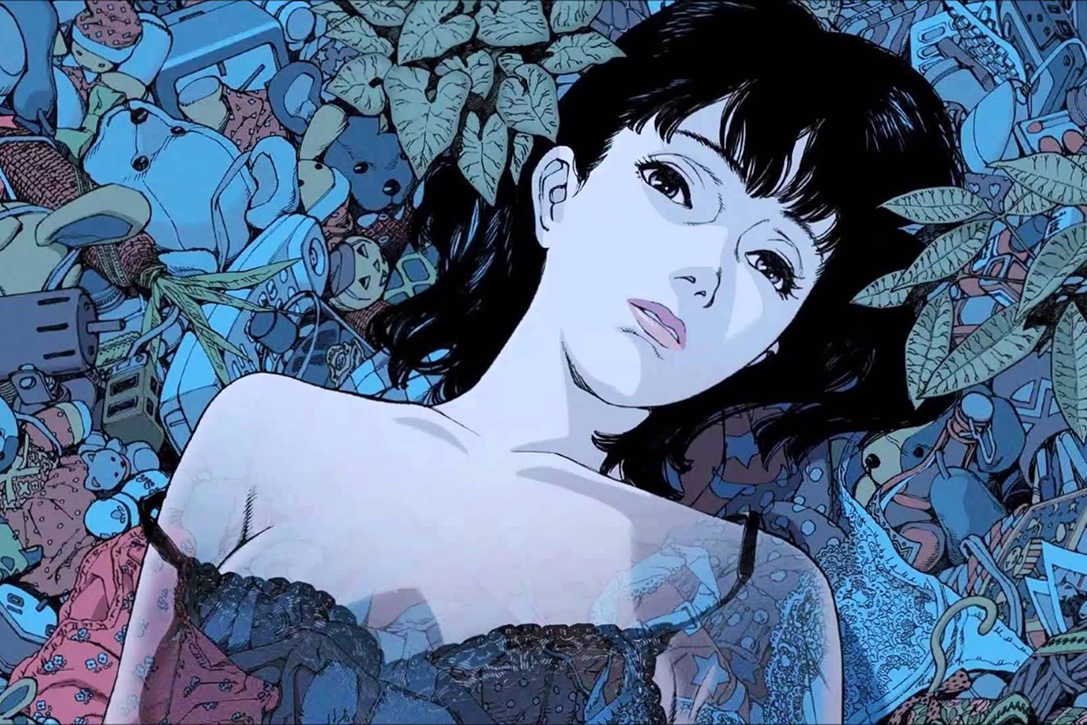 The second film on our list directed by Satoshi Kon (Paprika being the other), Perfect Blue does not adhere to many of the classic tropes of anime. That means there are no over-the-top exaggerated action sequences, no future technology, no magical creatures, etc. But don't let that deter you – this psychological thriller is still as beautiful and mind-bending as they come. In fact, you might even find it stranger than some of the sci-fi action entries on this list, as much of the movie hinges on the blurring of the lines between fantasy and reality. Even for non-anime fans, we think this one is a must-watch.
Alongside Spirited Away and Grave of the Fireflies, Princess Mononoke is the third Studio Ghibli film to grace our list. If you're noticing a pattern, you're spot-on – this studio is both incredibly prolific and produces stunning works. Even their so-so films are still better than most out there, and that says a lot. This film may be their most political, as it explores the all-to-real discord between humanity and nature, but it is no less a magical journey into a world more fantastic than our own. If you're only going to watch one Ghibli film, you may want to make it this one.
Length: 2h 15m
Rating: PG-13
The idea of mashing up historical and/or literary figures into a single work of fiction is hardly a new idea. After all, it was done in films such as The League of Extraordinary Gentlemen, Van Helsing, and even Woody Allen's Midnight In Paris. Read or Die, however, takes the approach in a refreshingly interesting light – as many of its characters are ripped from their own time and thrust into a world that can only be described as something between cyberpunk and steampunk. There's also a good deal of action, characters with superhuman abilities (like a secret agent who can phase through solid matter), and more. It's not a game-changer by any stretch, but this short OVA is very fun, well-animated, and plenty interesting.
Length: 1h 30m
Rating: PG-13
For many folks, Spirited Away was their first introduction to the anime genre – thanks largely to Disney's involvement with bringing the film to the United States. And, even though it came out nearly 20 years ago, it's still probably Studio Ghibli's most far-reaching film, both in terms of popularity and how relatable it is. This is probably because children and adults around the world can all understand on some level the tropes throughout the film – like the importance of family, believing in and knowing yourself, and triumphing over insurmountable odds. It helps, too, that this family-friendly flick is packed to the gills with memorable and recognizable characters.
Length: 2h 15m
Rating: PG
Katsuhiro Otomo's biggest contribution to the world of anime is certainly Akira – but it's naive to think that it's also the only worthwhile thing he has done. Steamboy, while certainly not of the same caliber as Akira, still has a great deal to offer in regards to originality, art direction, and overall enjoyability. And while we're sure everyone is over the concept of 'steampunk' as a whole, it's worth noting that this movie came out a good while before the most recent incarnation of the trend really took shape in the U.S. So long as you can look past that, this movie is incredibly fun and a good deal more interesting than a lot of what else is out there.
Length: 1h 43m
Rating: PG-13
If we told you that the director of Paprika teamed up with the creator of Vampire Hunter D, you might be expecting some kind of sci-fi fantasy epic that would leave you dazed and/or confused after watching it. You'd be wrong, however. That dream mashup actually resulted in this film, a tale of three homeless people who find an abandoned baby in the garbage and decide to go on a journey to reunite the child with its mother. Don't worry, there's still plenty of visual mastery to be had in this flick, but the real star of the show is the characters and both their individual tales and the greater story around them.
Length: 1h 37m
Rating: PG-13
Vampire Hunter D: Bloodlust
2000
While most folks might think it a bit blasphemous to put this series' movie sequel above the original, we're of the strong opinion that this second entry (which came out a whopping 15 years after the original) is the better film overall. This is not a glib, judgement, however. Compare the two side-by-side and we think you may agree that the slickness of the animation, the art styling, the richness of the world, and even the journey (both physical and mental) of the titular character all feature more depth than the original entry. Even if that's not a concern of yours, this movie features some excellent action and plenty of interesting characters.
Considering that anime dates back to the early 20th century, it might seem foolhardy to include a film on this list that's only a couple of years old. Then again, we'd be doing the entire list a disservice if we didn't recognize the cultural phenomenon that is Your Name. After all, this story of two high school students mysteriously swapping bodies has already become the 4th highest grossing film in all of Japanese history – also making it the highest grossing anime of all time. It's also been met with rave reviews, both from critics and audiences at large; and that's a hard thing to ignore.
Length: 1h 52m
Rating: PG
20 Best Graphic Novels
Haven't quite gotten your fill of hand-drawn stories? Well then you're going to want to thumb through our list of the 20 best graphic novels of all time.