Mar 21, 2019
Category: Tech
Just like smartphones, there's a new line of TVs released every year claiming to be the latest and greatest. Most people would love to stay ahead of the curve in every category in technology, but that's not always logical or reasonable when it comes to the health of your wallet. Luckily, TVs do not age as fast as iPhones, which is why you should consider picking up a 4K TV.
Currently, 4K Ultra HD TVs aren't hanging up in the houses of celebrities and the visually elite, but that doesn't mean you shouldn't consider them when thinking about your television options. There are many tremendous 4K TVs under $1,000 that will help your eyes feast on your favorite movies and shows with immense clarity and a diverse color palette. We've selected the very best on the market to help you acquire a TV with big-time performance and a small price tag.
The million-dollar question must be addressed: why would you get a 4K TV and not the most advanced TV available right now? We all know money doesn't grow on trees, so that's one substantial reason not to grab an 8K TV and bleed your savings account. The other viable reason is most 4K TVs are equipped with Ultra HD resolution and high dynamic range (HDR) so you'll still get amazing color shading and contrast when you pop in a Blu-ray or stream your favorite summer blockbuster with your surround sound system on blast to test your neighbor's patience. Also, you won't have to compromise on screen size anymore either, as there are plenty of enormous 4K TV options for you to choose. Before you dive into the list, keep in mind that we've highlighted 4K TVs at $1,000 or below and prices may fluctuate.
Samsung 58NU7100 9
Samsung's 58-inch Class NU7100 Smart 4K TV will give you four times the resolution of full HD and will also convert non-4K content up to 4K quality thanks to a powerful UHD engine. You'll be able to see all the wonderful, vibrant colors of your favorite films thanks to its 'PurColor' technology, which provides millions of fine-tuned color shades. It's also powered by 'Motion Rate 120' technology, so you can watch the next big sports event with smooth display performance. You'll also be able to enjoy each frame as it was intended to be displayed with Samsung's HDR10+ technology, as it will adjust picture quality from scene to scene for picture-perfect viewing.
TCL 65″ Class 5-Series 4K
Blending 4K UHD picture quality with Dolby Vision HDR, your eyes will be captivated by the exceptional picture quality of the TCL Class 5-Series 4K TV. Using HDR Dynamic Contrast technology, which utilizes embedded information in the Dolby Vision content, each scene displayed is optimized for an incredible presentation. The iPQ Engine ensures accurate replication of color and the HDR Pro Gamma upgrades the HDR performance no matter what setting you're on. And with the intuitive Roku interface, you'll have access to thousands of streaming channels in addition to news, live sports, and fitness.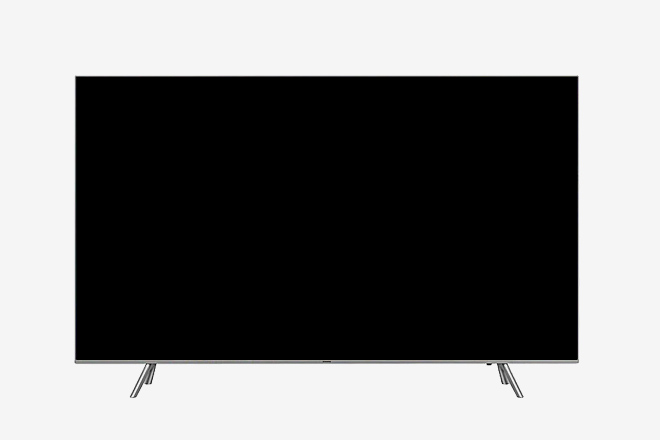 Samsung 55" Class Q6FN QLED Smart 4K UHD
The prestigious Samsung OLED Smart 4K TV will provide you with immense, vibrant picture quality with over one billion shades thanks to Q Color technology, which utilizes proprietary Quantum Dots. Built to last, this QLED TV meets the highest 4K Ultra HD standards defined by the Consumer Electronics Association (CEA) and uses metal alloy quantum dot pixels made with inorganic materials that are able to resist fading better than other TVs. Unlike standard TVs, this Samsung QLED 4K TV has 100% color volume, which allows it to rejuvenate color in difficult content to always provide brilliant picture quality no matter what you're watching.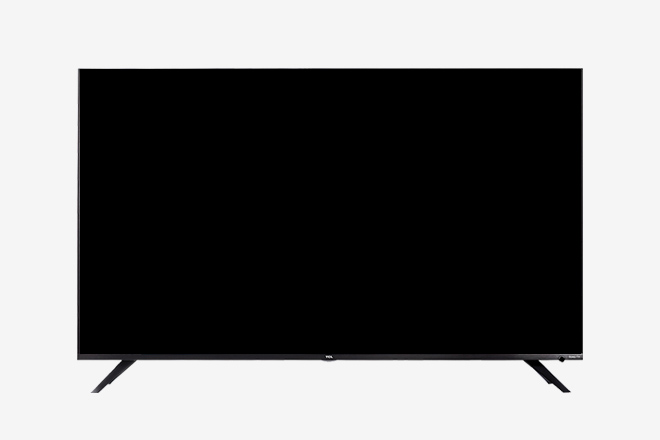 TCL 65" 6-Series 4K HDR TV
Featuring both HDR10 and Dolby vision HDR formats, you'll see the difference when you watch your favorite TV show on this screen. The TCL 6-Series 4K HDR TV works with Contrast Control Zone technology to optimize an image across up to 160 zones to optimize contrast between black and white spaces for incredible clarity. It also provides incredible color replication through its iPQ Engine and advanced HDR performance with its HDR Pro Gamma. Topping this TV off is the award-winning Roku OS Smart TV platform, giving you thousands of streaming channels from which to choose.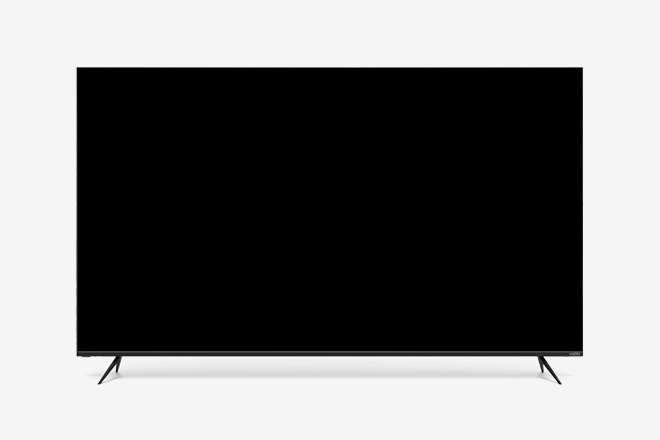 Vizio M-Series 65" Class
With a bezel-less 65-inch screen, the Vizio M-Series Class 4K TV provides you with a crystal clear picture every time as a result of its 'Active Full Array Plus' for 40 local dimming zones to project deeper blacks and 'UltraBright 600' technology. To further refine the image, it uses Dolby Vision HDR for enhanced brightness, color, and contrast and it supports HDR10. You'll also be able to control this television via your voice with its compatibility to Google Assistant and Amazon Alexa. Watch your favorite characters come to life on this enormous screen and enjoy an impressive level of immersion without the hefty price tag.
Hisense 65H9EPlus
The 65-inch Hisense 4K TV provides you with Dolby Vision, 'Wide Color Gamut' technology t expand the visible color count, and HDR 10 technology to give you a movie-theater experience in your living room. For action movies or fast-paced sports, this 4K TV is able to keep up by using its 'Ultra Motion Rate 240' and best-in-class 120Hz native panel, providing you with a clear picture for years to come. Its sound is also on point with its Harman Kardon audio, generating theater-like, balanced audio. The H9 4K also has a built-in Google Assistant, which works with Alexa devices, and comes with a Bluetooth voice remote. Last but not least, it has an Android TV operating system, providing you with the best Netflix streaming content you need.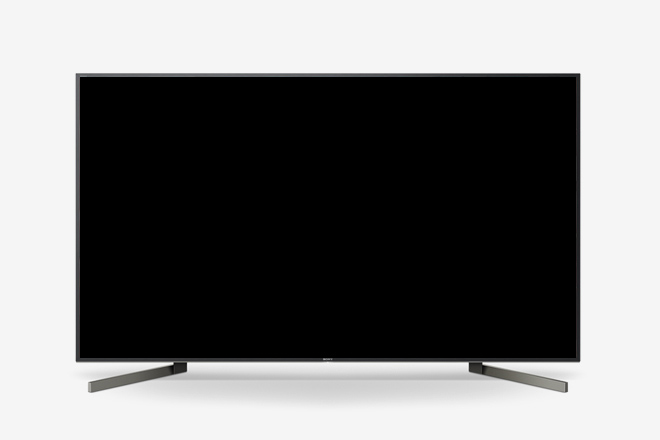 Sony 49" X900F Series
Whether it's a clutch jumper with seconds to go or a swift knockout, you'll always see the moment in its best form with the Sony X900F Series 4K TV. This TV has a 4K HDR Processor X1 Extreme for real-time image processing and superb motion handling for sports. Fast action comes out clean and smooth with the TV's X-Motion Clarity technology, making it seem like you're actually at the game. To help you see the whole picture, regardless of whether the scene is dark or light, the X900 Series employs X-tended Dynamic Range PRO technology to enhance every lighting variety.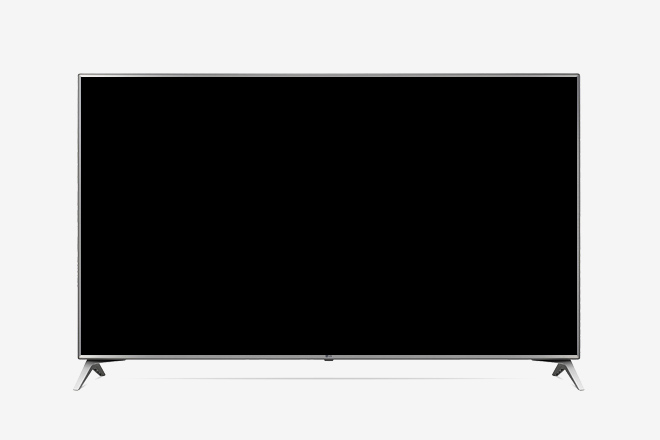 LG 70UK6570PUB
Every detail in every action movie scene you watch is evident through this 70-inch LG TV, as it contains 8.3 million pixels, making the resolutions four times greater than Full HD. The clarity and fine details of everything you watch on this TV are evident even when you're watching from a close range thanks to its quad-core processor, enhancing sharpness and providing accurate colors without fail. It also has Ultra Luminance technology to boost brightness, HDR10 support, tone-mapping technology for scene-by-scene optimization, and LG ThinQ Google Assistant. Topping this TV off is 'Ultra Surround Sound,' providing you with immersive audio from seven virtual channels, using only the built-in TV speakers.
35 Essentials For Every Man's Home
Now that you've found a 4K TV without gutting your wallet to death, it's time to consider other important items for your domain. Check out our list of essentials for every man's home and create the ultimate retreat for yourself.
HiConsumption is reader-supported. When you buy through links on our site, we may earn an affiliate commission. Learn more