November is a time for giving thanks, grubbing with family, and shopping like a maniac. Black Friday has grown to be a massive event where brands slash prices on their quality gear for a limited time. And, it's a lot easier these days since you can do all your shopping from home after stuffing yourself with turkey to your heart's delight. Whether you're looking to shop for some backcountry adventurers on your Christmas list or you're looking to pick up shiny new gear for yourself, there's plenty of outdoor brands with tremendous deals.
To make things a little easier, we've picked out the Black Friday outdoor deals where you'll get the most bang for your buck. The deals come from a handful of trusted companies that have built solid reputations in producing durable, backcountry compatible gear, including Carhartt, Barebones Living, BioLite, OtterBox, Danner, and Triple Aught Design.
Carhartt
Carhartt is an iconic brand with all your outdoor gear needs. They're hooking it up with 25% off their durable Full Swing Cryder Jacket. This water-repellent, insulated jacket is made from 'Quick Duck' canvas fabric, making it light and tough.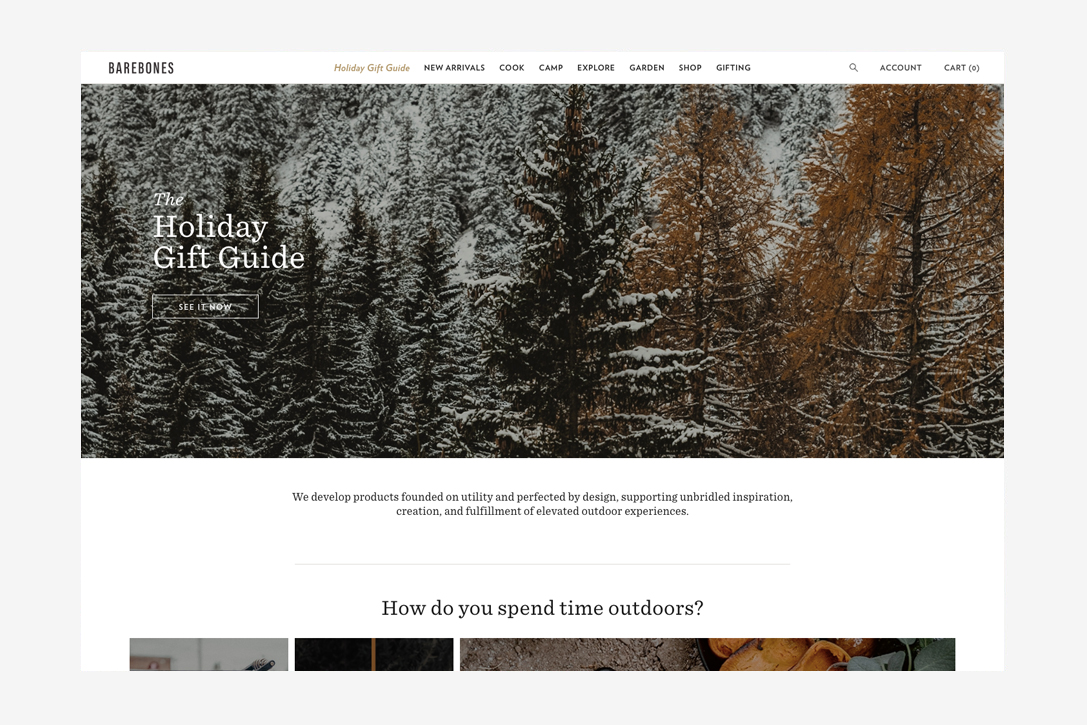 Barebones Living
If you need to elevate your outdoor experience, Barebones Living is where you should be shopping. They're offering a generous 35% off site-wide and free shipping.
Barebones Living: 35% off site-wide
BioLite
For camp stoves, solar-powered devices, and anything else for life outside of the concrete jungle, BioLite has got you covered. Enjoy up to 35% off site-wide discounts during Black Friday.
BioLite: Up to 35% off site-wide
OtterBox
OtterBox is known for making products built to protect your gear and they're offering 25% off site-wide, as well as 50% off clearance items.
Danner
Making rugged boots since 1932, Danner is offering a 25% off site-wide discount and up to 60% off closeout items. They also have two styles on sale: the Mountain 503 for $90 and the Feather Light 917 for $144.
Triple Aught Design
Triple Aught Design has the gear for you whether it's for everyday adventures or grueling missions. They're offering 15-30% off on a variety of their quality products so you can gear up the right way for your next outdoor escapade.