Presented by
After a year of waiting and with much anticipation, 2019's Black Friday is finally upon us. And we probably don't need to tell you that this means some of the absolute deepest discounts on all measures of gear are finally available. Of course, everyday carry items are certainly no exception — which is exactly what we're here for. We've rounded up five of the internet's absolute best EDC deals for your holiday shopping pleasure in the following roundup.
Mission Workshop
Purveyors of some of our all-time favorite bags and apparel, Mission Workshop is putting their entire online catalog up for sale with a 20% sitewide discount. Plus, each purchase over $200 includes a $20 digital gift card for a future purchase and a free bag of Bicycle Coffee. The sale lasts until 12/2 at 11:59 pm — just remember to use the code MW-2020 at checkout.
Mission Workshop: 20% Off Site-Wide With Code MW-2020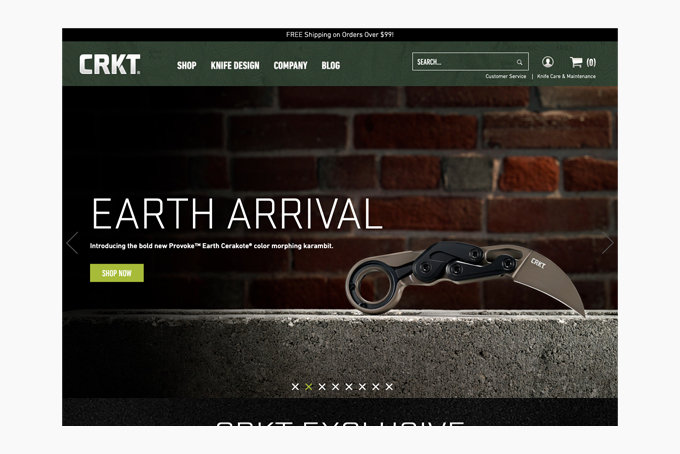 Columbia River Knife & Tool
Better known as CRKT, the Columbia River Knife & Tool company is one of the finest purveyors of everyday carry gear — especially folding blades. And Black Friday is one of the best times of the year to shop on their site, as they're offering discounts of up to 40% off select items.
CRKT: Up To 40% Off Select Items
Gallantry
All-year-round, Gallantry is one of the best places to find EDC gear ranging from bags to keychain multi-tools and everything in-between. But the retailer (and our sister site) is offering an even more special deal for Black Friday for the first time ever: a discount of 20% off everything site-wide. If you've been waiting to pull the trigger on an exceptional EDC item, now is the time.
Gerber Gear
Whether you need a new automatic EDC knife, a fully-featured multi-tool, or even a backcountry fixed blade or fishing tools, Gerber has got you covered. And their wide-ranging catalog of offerings is all the more enticing this Black Friday, as the brand will be offering discounts of 20% off their everything on their site.
GORUCK
For those not in the know, GORUCK is the brand responsible for building the bombproof GR1 — one of the world's toughest, best backpacks ever made. And for Black Friday, they're putting that bag, as well as a slew of other items (including their MACV tactical boots) on sale. Discounts for this Black Friday deal are as much as 35% off.