You don't need us to tell you that Black Friday is the biggest shopping day of the year or that you'll find the best deals you've ever seen on some of the latest and greatest gear for your home, office, and leisure. What you might not think about, however, is that it's also one of the best times of the year to restock your everyday carry loadout. Whether you need a new backpack, knife, watch, wallet or otherwise, you'll find some killer offerings at prices so low it's almost criminal. The best of the best, however, are right here on our five best everyday carry deals list.
Ridge
If you're looking for a new and unique durable wallet, Ridge should definitely pique your interest. And that goes double on Black Friday, as they'll be offering 15% off site-wide with the code: BLK15. It's the perfect gift idea for your friends, groomsmen, or family — thanks to their lifetime guarantee and myriad of styles from which to choose.
Ridge: 15%+ off site-wide with code BLK15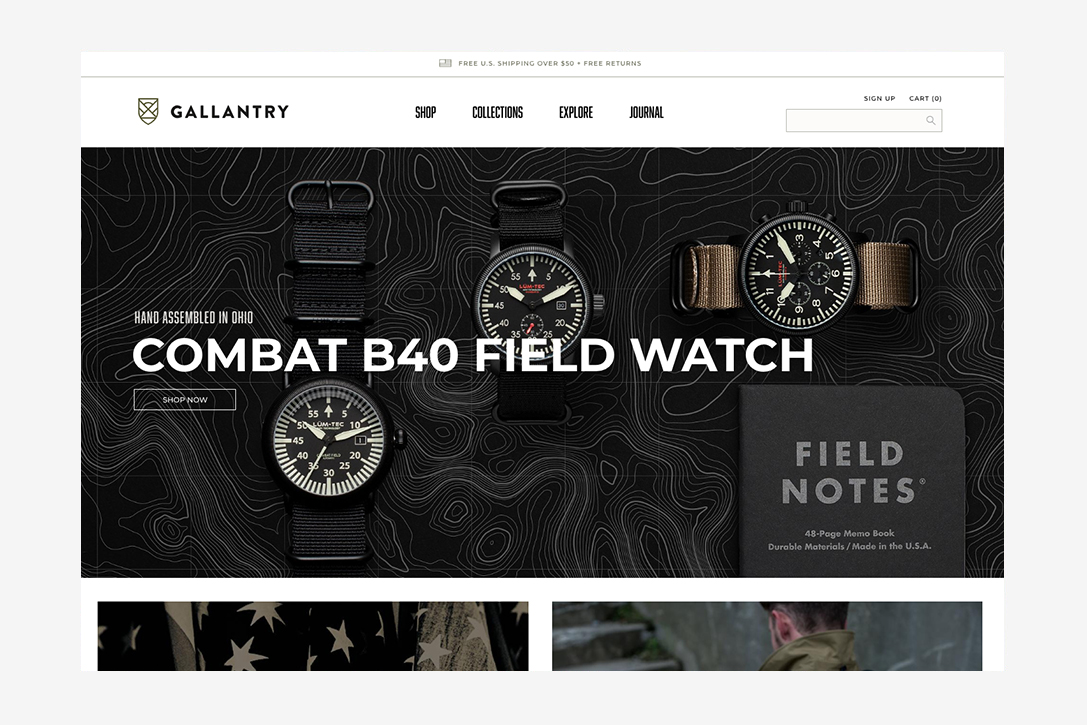 Gallantry
While Gallantry is a superb one-stop everyday carry shop all year long — whether you're hunting for minimalist urban-friendly gear, a tactical-inspired loadout, or something in-between — Black Friday spells even better tidings, as they'll be offering free shipping on all domestic orders, no matter how big or small.
Civilware
Owned and operated by famed skateboarder, Geoff Rowley, Civilware makes some of the most handsome, tough, and minimalist everyday carry and outdoor gear. And if it strikes your fancy, Black Friday is a great day to pick some of it up, as the brand is offering 20% off their entire site — just use the discount code: COLDTURKEY.
Civilware: 20% off site-wide with code COLDTURKEY
CRKT
We imagine many EDC and knife-making brands will be offering pretty good Black Friday deals but CRKT might have the rest beat. And that's because they'll be offering remarkably deep discounts on a select number of items — up to 70% (or more) off list prices.
GoRuck
When it comes to carry solutions, like tactical backpacks, you can't do much better than those offered by GoRuck. And that's certainly no exception on Black Friday, when they'll be offering some extremely enticing deals. They include a 28% discount on their famous, bombproof GR1 backpack, 22% of their GR2 and GR3, and even 21% off their new Vietnam War-inspired MACV-1s tactical boots.
UAG
One of our favorite brands when it comes to protective cases for even the latest iterations of smartphones, tablets and laptops, the folks at Urban Armor Gear get an even bigger boost on Black Friday thanks to a 25% discount on all orders over $19. And that's not to mention that they'll be offering aggressively priced deals on a number of select items.