SylvanSport VAST Camper Trailer
There has been a big boom in the popularity of camper trailers as of late, leading to a huge number of newly available models popping up on the market. And while most of them are fairly passable, few (if any) offer anything really revolutionary. The opposite is true for the SylvanSport VAST camper trailer, however.
The brand's first foray into the category, SylvanSport has completely reimagined what a camping trailer should be and built this three-in-one version from the ground-up to be as versatile as possible. That started with maximizing the potential of the living space — which includes a reconfigurable lounge area that transforms into a two-level sleeper with twin "true" queen-sized beds that lower from the ceiling via motorized lift. Those beds also tuck back into the ceiling when it comes time to transform it back into a living space, giving you access to the onboard bathroom and indoor/outdoor slide-out kitchen — which boasts a 2-burner stove, fridge/freezer, sink, and storage. And the whole thing was designed to house your adventure gear, as well, with built-in rails for kayaks, space inside for bikes, and even hideaway storage for dual propane tanks. This monumentally versatile camper isn't yet available for purchase, but you can sign up to get on the waitlist now.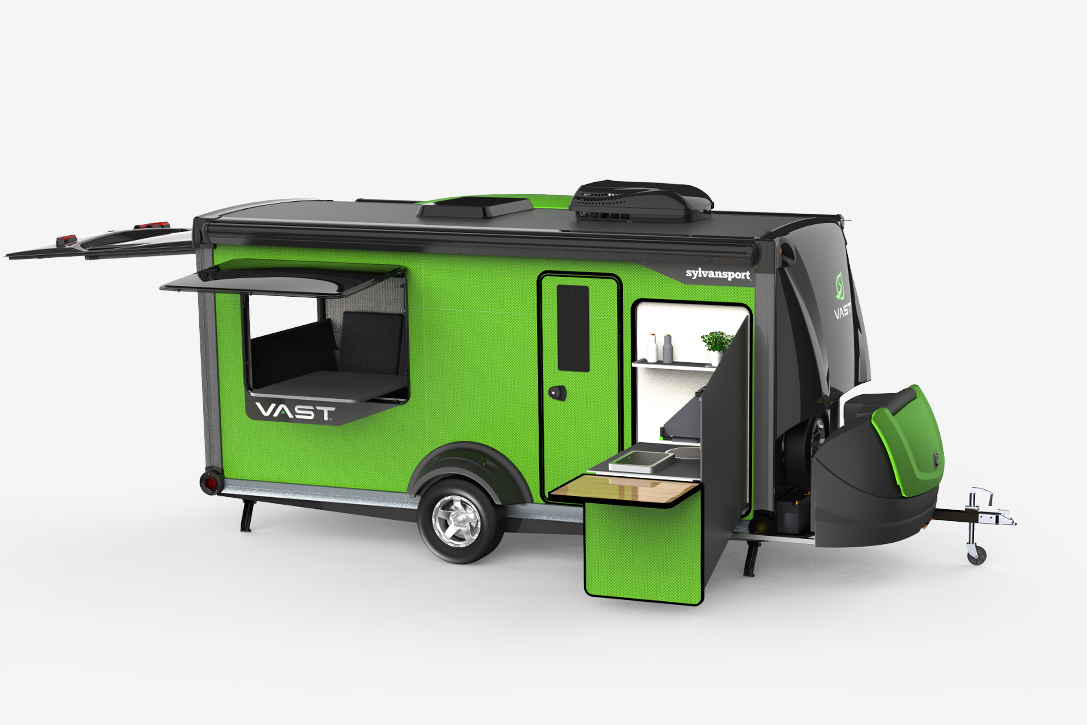 HiCONSUMPTION'S DAILY NEWSLETTER
Sign up for HiConsumption The Goods