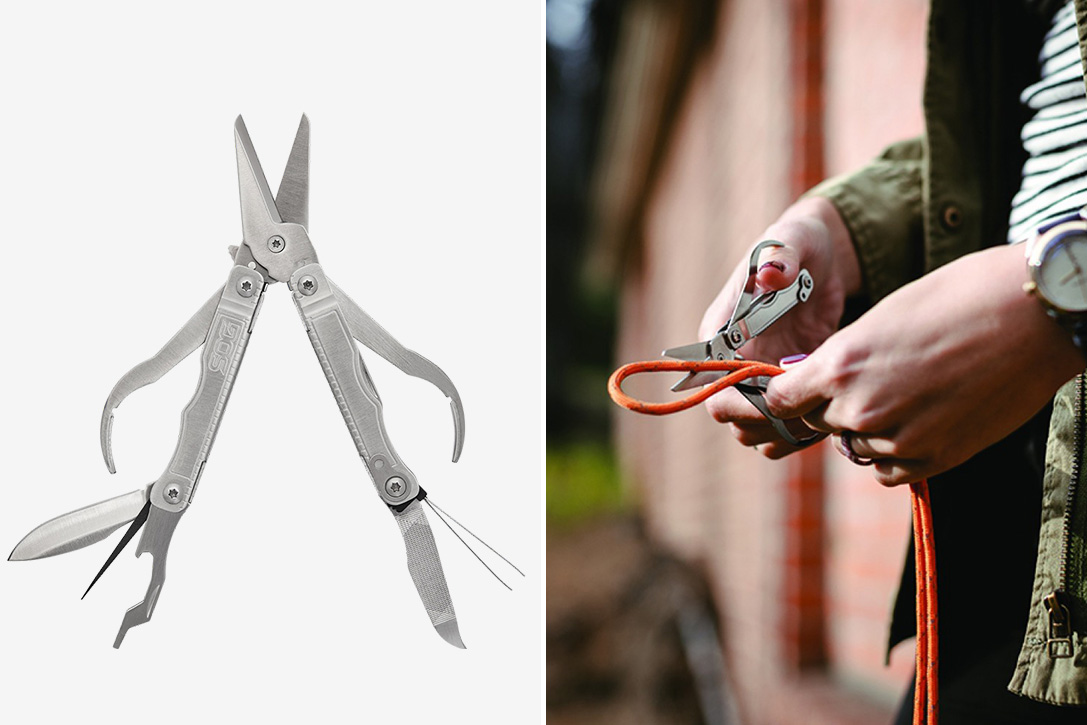 SOG Snippet Keychain Multi-Tool
If you're of the belief that your EDC gear should be as compact as possible for easy carry, but should still have maximized utility, a keychain multi-tool is probably a must-carry for you. And the category just got a new superb offering from the genius folks at SOG, which they're calling the Snippet.
Ultra-compact, this stainless steel wonder weighs just two ounces in total and measures up at only 2.7″ in length when closed. But that minuscule silhouette packs quite a punch, as it boasts a whopping 9+ built-in functions that include a 5CR13MOV knife blade, bottle opener, flathead screwdriver, ruler, scissors, and tweezers. Perfect for attaching to your carabiner keychain, slipping discreetly into a pocket, or stashing in your car's glove box, this $28 tool packs a wallop in with a tiny footprint.
HiCONSUMPTION'S DAILY NEWSLETTER
Sign up for HiConsumption The Goods