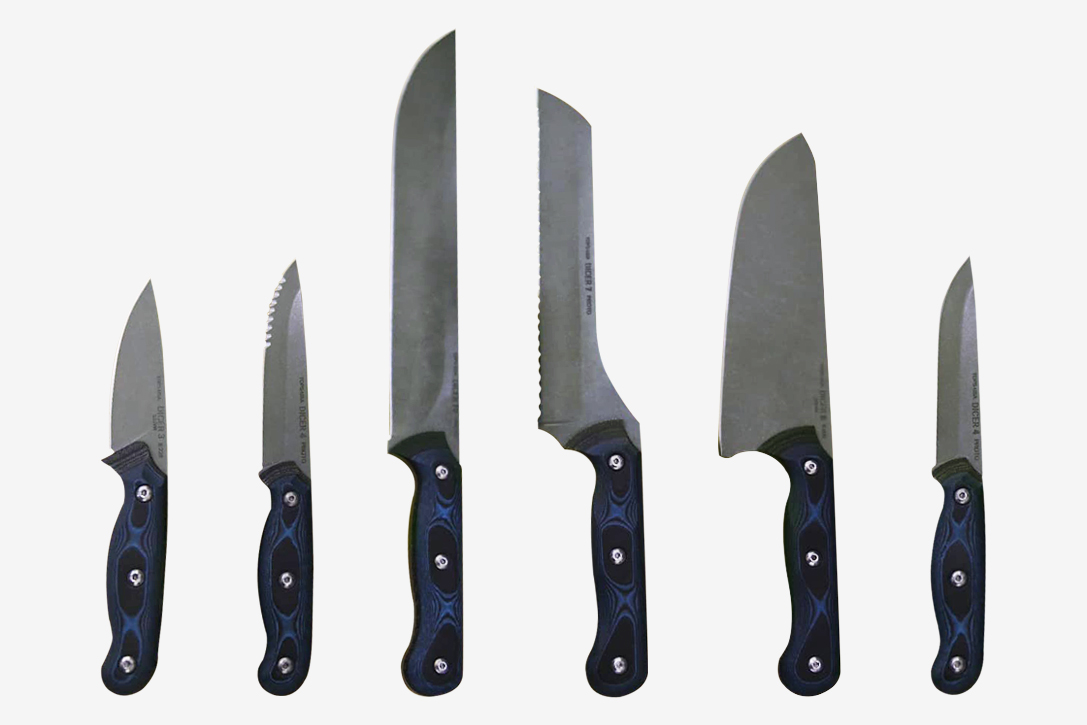 Tops Knives Dicer Kitchen Cutlery
Tops Knives is well-known in the EDC and outdoor communities for making some of the toughest and most-capable knives — fixed, folding, or otherwise. But they're about to enter a new arena of kitchen cutlery with their Dicer series of knives.
Unsurprisingly, these chef-focused blades are nothing shy of magnificent, crafted from a combination of high-quality S35VN full-tang steel blades with two-tone G10 handle scales. Of the six offerings, styles include a bread knife, a chef's knife, three smaller options (paring-style knives likely intended for cutting vegetables and the like), and what looks to be one of the beefiest meat-carving knives we've ever seen. Of course, they're also made entirely in the USA — like all of Tops' offerings. Set for a release in the coming months, pricing and availability have yet to be unveiled.
HiCONSUMPTION'S DAILY NEWSLETTER
Sign up for HiConsumption The Goods