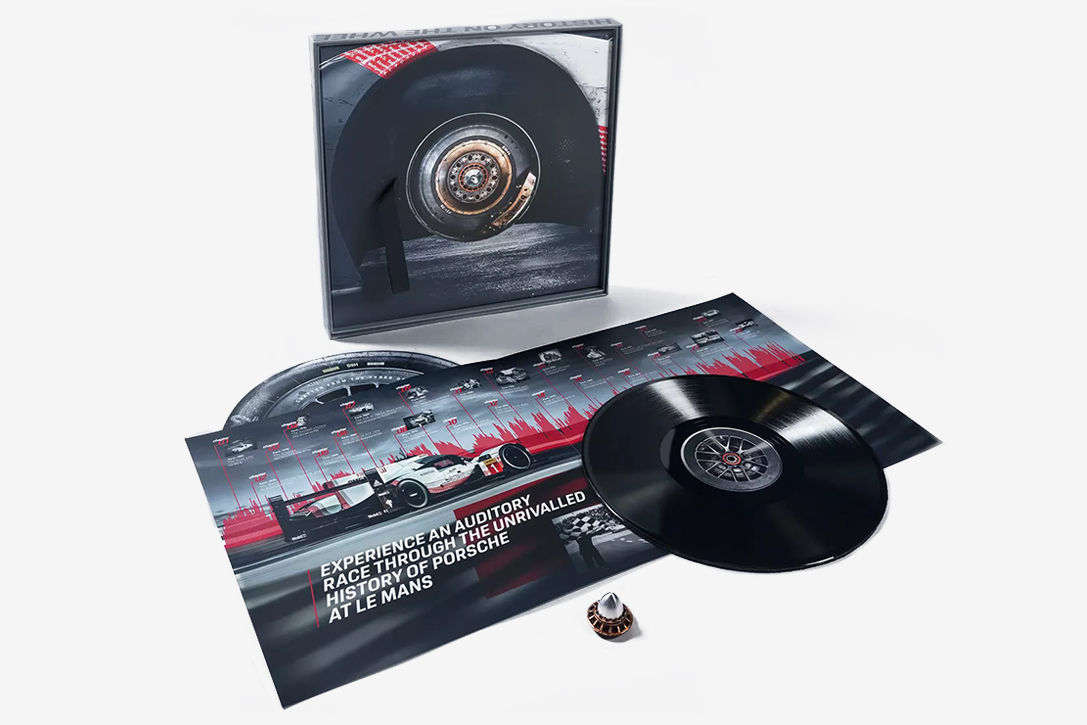 Porsche 24 Minutes Of Le Mans Vinyl
Porsche has an epic racing history. And some of their greatest triumphs and most devastating losses happened at the legendary 24 Hours of Le Mans endurance race. Now, the German automaker has unveiled a one-of-a-kind audio experience entitled the 24 Minutes of Le Mans.
The 24-track, 24-minute experience includes iconic stories told through the voices of Porsche royalty, including Dr. Wolfgang Porsche, Chad McQueen, and Hans-Joachim Stuck — which can currently be heard on a number of streaming services (including Spotify, Apple Music, and more). But if you want to get your hands on the most unique version, Porsche actually took sets of tires that were used on their legendary 919 Hybrid during its final laps of Le Mans and pressed them into a limited-run of 200 vinyl albums. Now, numbers 1-24 will be headed to auction (with proceeds benefitting the Loisirs Pluriel disabled children's charity) starting on February 24th. This is one of those rare opportunities to own a literal piece of racing history, but we imagine it won't come cheap.
HiCONSUMPTION'S DAILY NEWSLETTER
Sign up for HiConsumption The Goods