Layer Move Airbus Seat Concept
Traveling the world feeds your soul. But airline travel can be mundane and uncomfortable, especially if you're jetting to overseas destinations. In order to make traveling by air a more pleasant experience, Layer has come up with the Move Airbus Seat concept, which allows passengers full control of their temporary home for the duration of the flight.
The Move airline seats are made with pressure-sensitive conductive yarn and zones of varying density for different levels of support. Throughout the flight, the Move seat will adjust automatically based on a passenger's height, size, and movement to provide a stable, comfy ride. For optimal heat regulation, the seat cover is made from a polyester wool blend, which is wrapped over an aircraft grade aluminum and carbon fiber frame. With the app-controlled seats, you'll be able to adjust seat tension and temperature, as well as get reminders to move around throughout the journey to improve blood circulation. And the Move airline seats have height-adjustable tray tables that can rotate out for half or full-size options. Given that these images were shown with the consent of Airbus, we've got high hopes these seats will be seen in an airplane near you soon.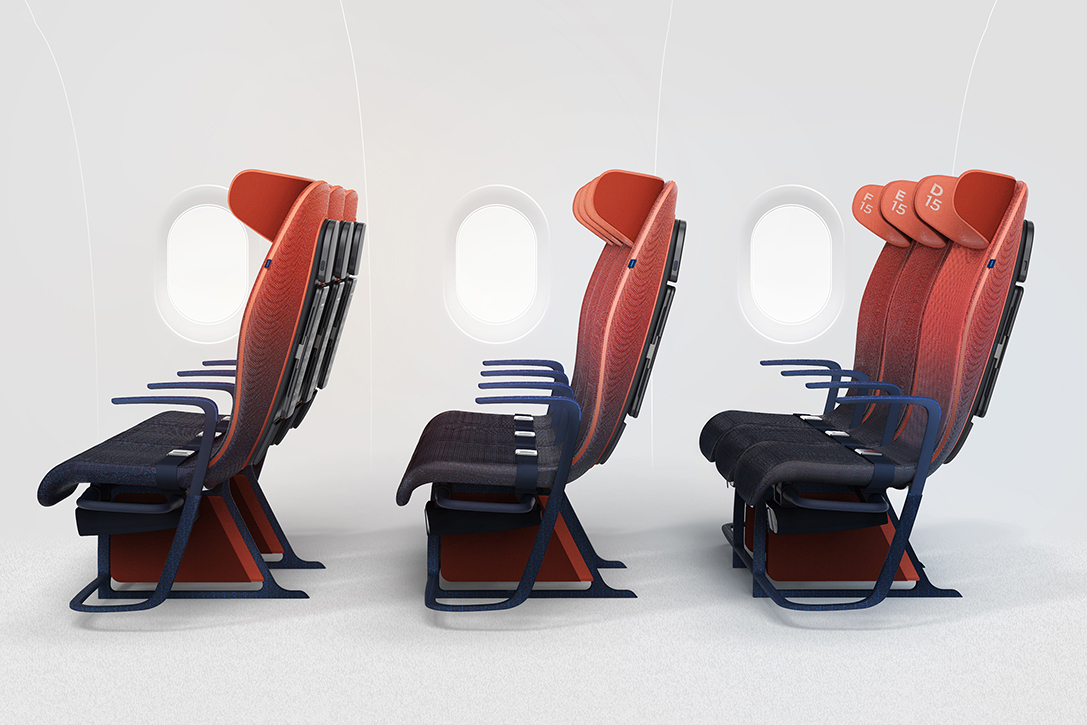 HiCONSUMPTION'S DAILY NEWSLETTER
Sign up for HiConsumption The Goods