Cabot Mosaic Damascus 1911 Pistol
The Colt 1911 is one of the greatest firearms of all time. It's so legendary, in fact, that Cabot Guns has built a huge portion of their brand creating exclusive specialty versions. And their latest is one of the rarest and most exceptional ever built. Behold the Cabot Guns Mosaic Damascus 1911 pistol.
What really sets these guns apart is the steel used in their construction. Made by master blacksmith, Robert Eggerling, the steel is referred to as "Mosaic Damascus" for its altogether unique and intricate patterned appearance. On top of the fact that this is the first time it has ever been applied to a firearm, only four of these sidearms will ever be made. And, of those four, only three will ever be sold to the public — at a price of $29,900 each. While that might seem pricy to the average collector, the brand considers it a bargain for how magnificent these Colt-style 1911s truly are. We're inclined to agree.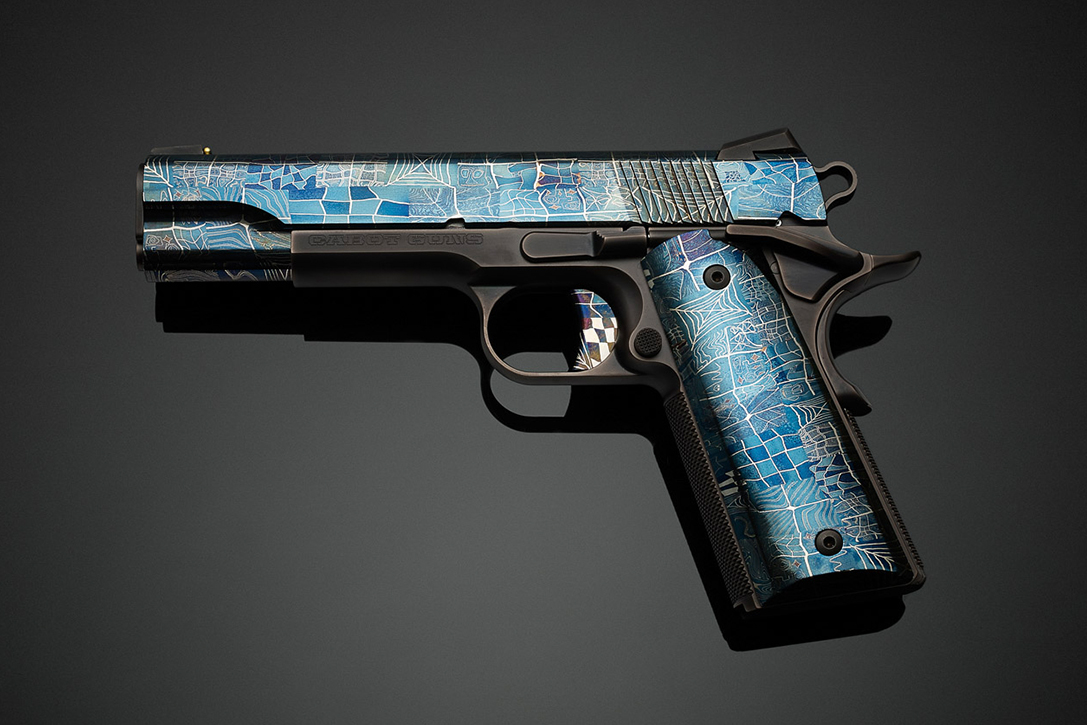 HiCONSUMPTION'S DAILY NEWSLETTER
Sign up for HiConsumption The Goods