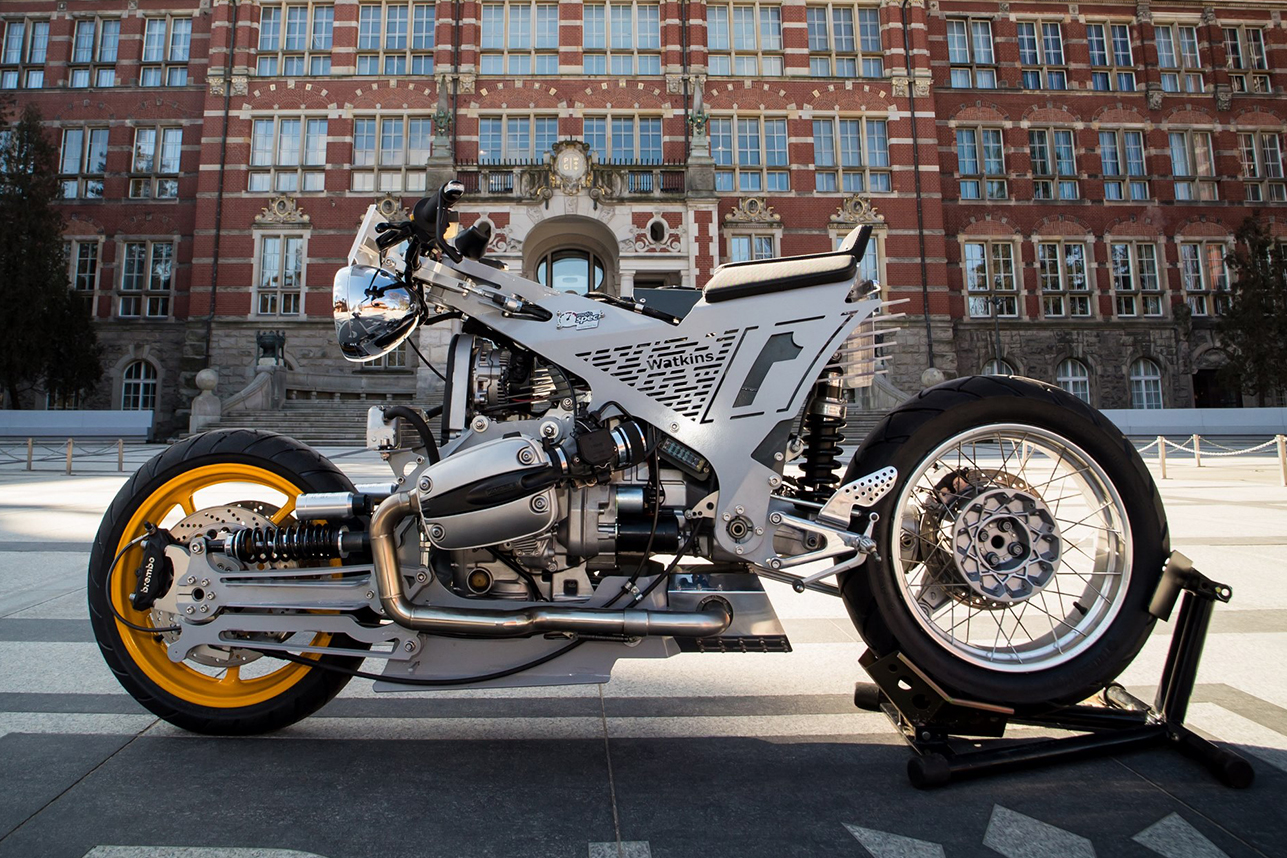 2002 BMW R1150 RT 'M100' By Watkins
Outlandish custom motorcycles are a dime a dozen, these days, but that doesn't mean an exceptionally engineered machine can't set itself apart. That's exactly what Jack Watkins and the team at Moto Spec set out to do when they started an inherently complex custom M001 BMW R 1150 RT build, combining impeccable design and calculated ideas to create the bike you see here.
Watkins' M001 is truly a work of art when it comes to mechanical engineering, utilizing over 100 components that he designed within CAD software before being approved, finalized, and machined to match his demanding specs. A unique swinging front assembly came to fruition thanks to a pair of salvaged Moto Guzzi V7 shocks selected specifically for the build, thanks to Jack's in-depth calculations. While the Guzzi shock would provide the perfect spring and dampening ratio for the bike, the engine mount was a different story — after an extensive 3D scan and careful consideration, two large sections of steel were cut and fabricated to form a solidified structure that could withstand the stress of the BMW motor. The 16-liter fuel tank is integrated just underneath the rear suspension mount, where it's masked by polycarbonate fins that serve as taillight and license plate mounts. Nearly every hand-made or custom fabricated part on this bike was designed and created by Watkins in an attempt to create something truly unique — and we're absolutely positive that he hit the nail right on the head.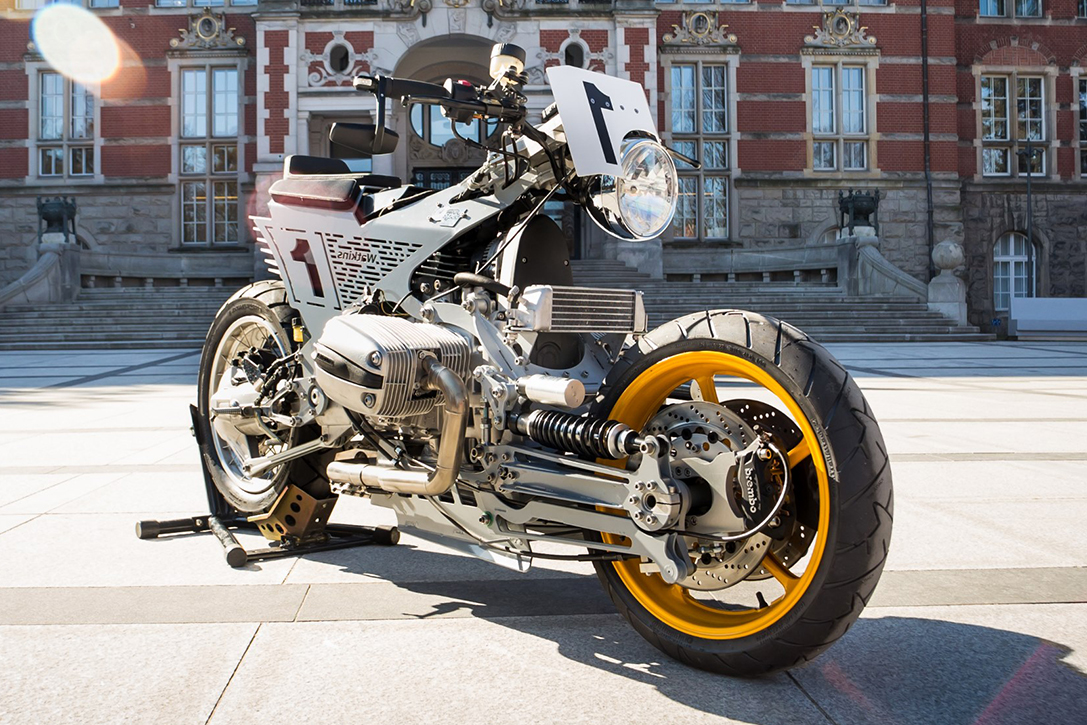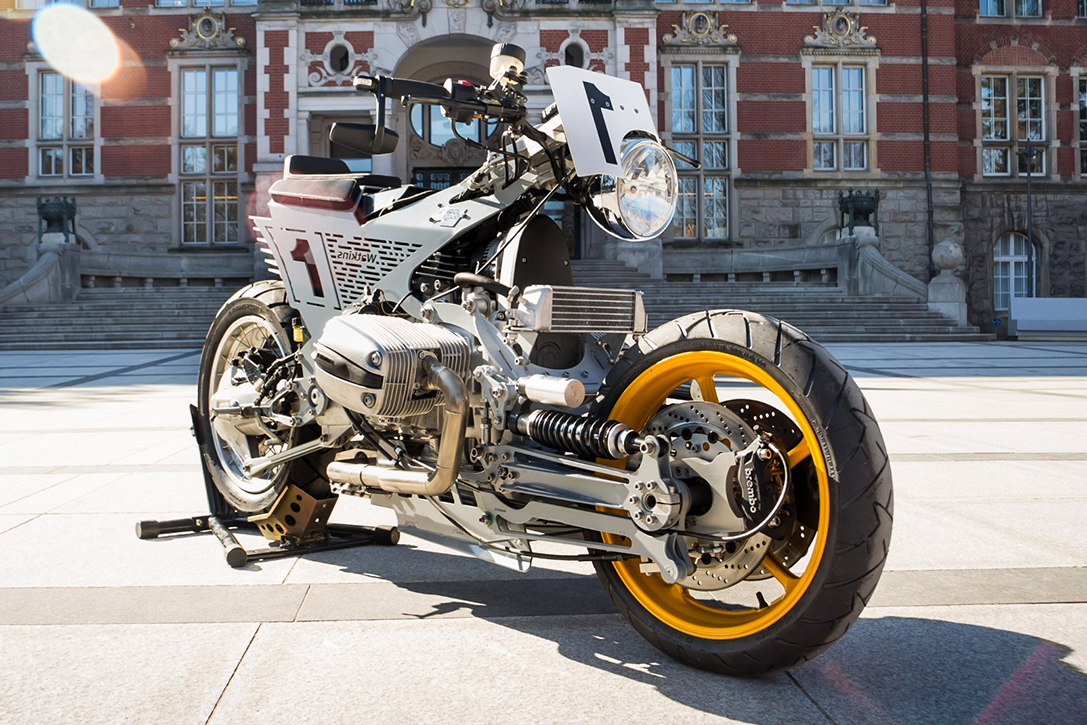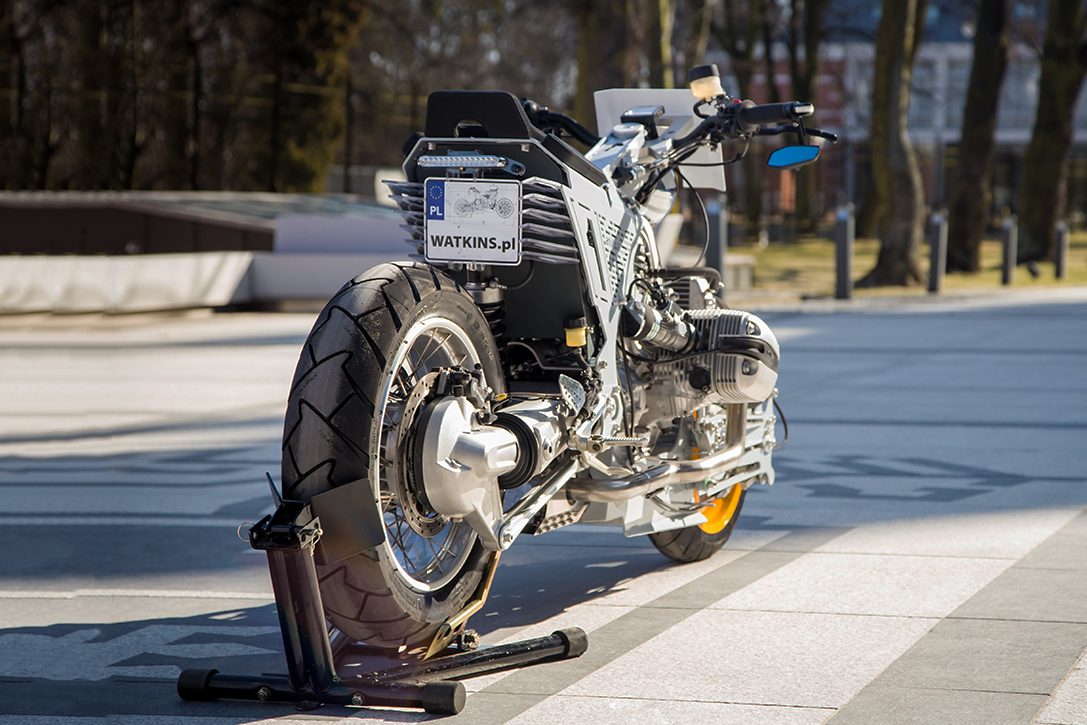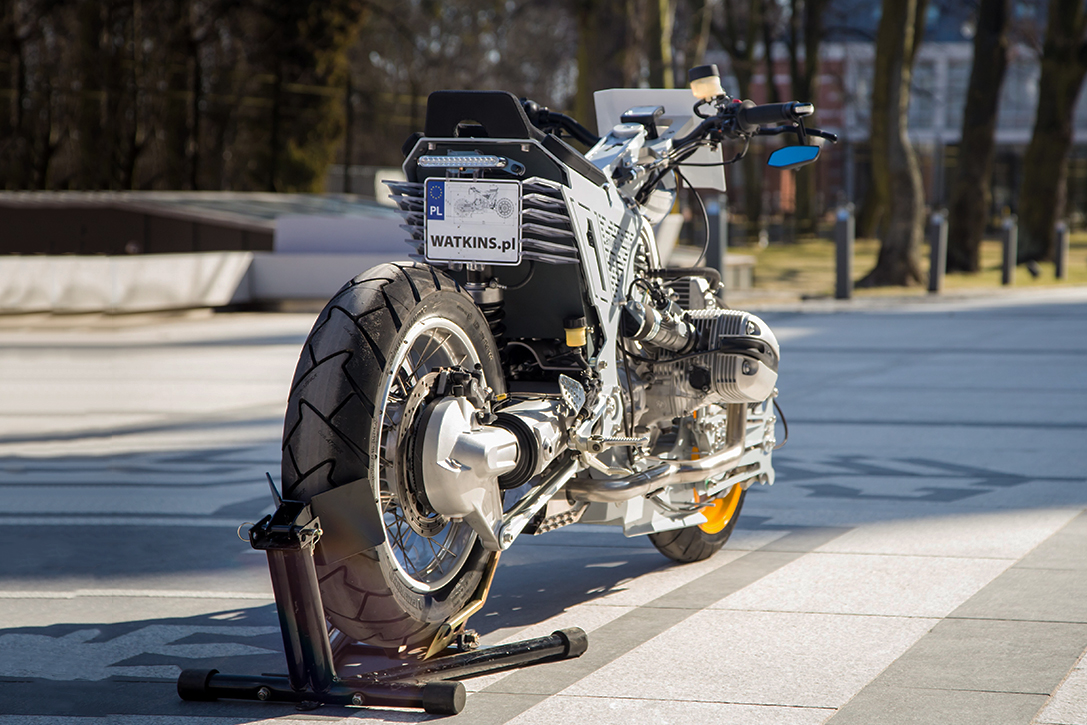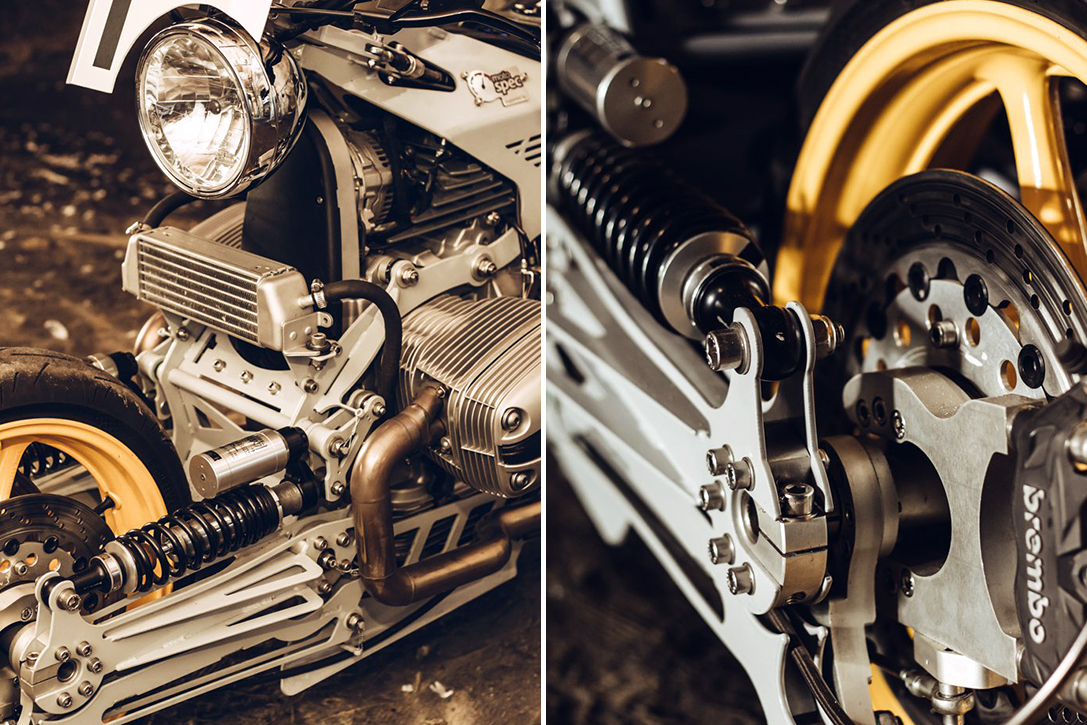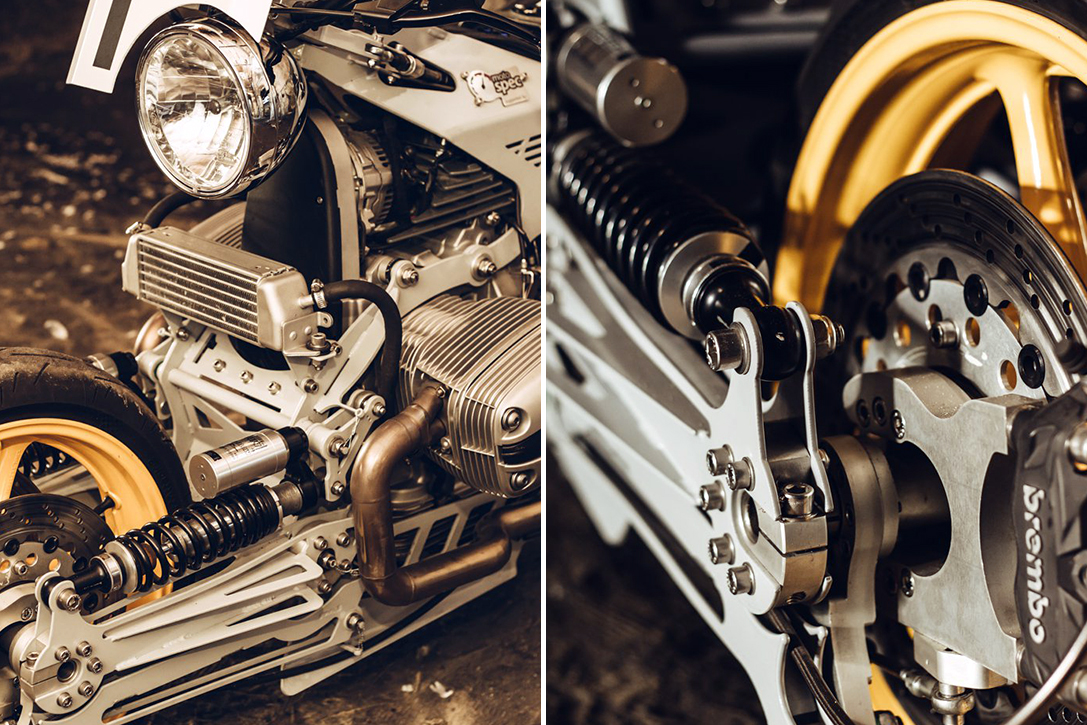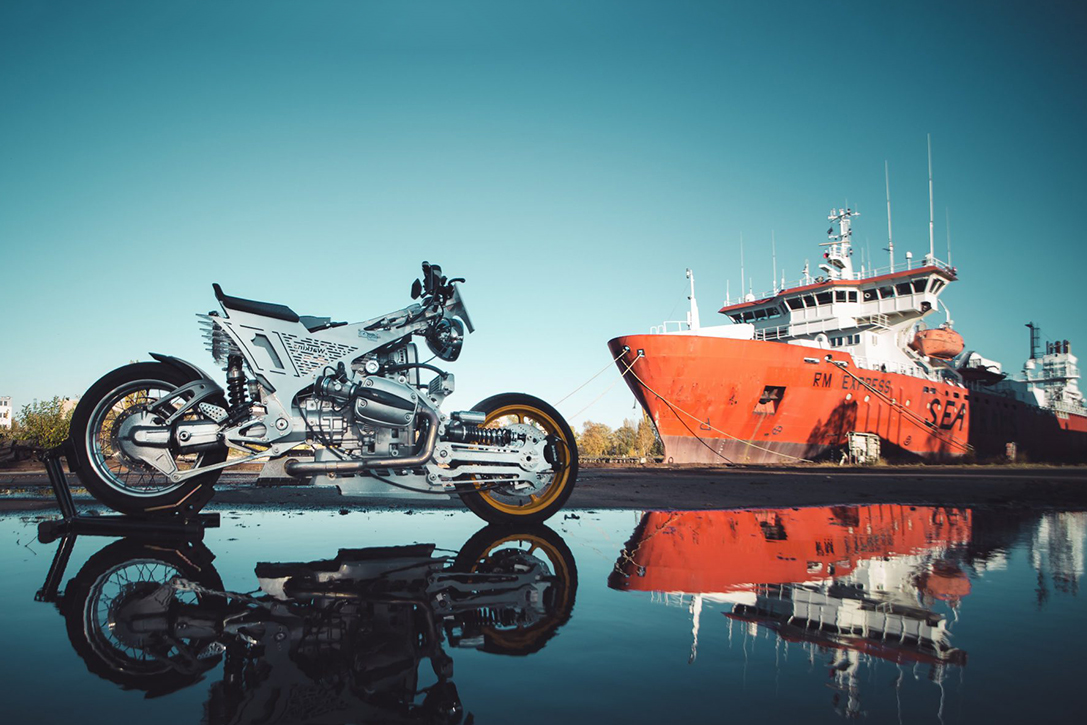 HiCONSUMPTION'S DAILY NEWSLETTER
Sign up for HiConsumption The Goods