No.One Delta Buffalo Calf Sneakers
With the advent of mass-produced clothing (and shoe manufacturers opting for a more streamlined production process), the traditional art of cobbling seems to have been lost to the ages. But in Venice, California, the guys at No.One are revitalizing the age-old practice with their most recent collection of Delta sneakers.
The Delta sneaker lineup is a testament to hand-crafted style, pursuing an intimate and personal production process that's helmed entirely by individuals within the company. The goal: to produce shoes that boast so much attention to detail that they appear to be mass produced — but each pair is handmade in-house by artisans of the craft, taking almost two weeks to layout, embroider, and assemble. Five individual shoemakers take part in the creation of each sneaker, utilizing full grain, mineral tanned, hand polished Buffalo Sherpa Calf leather from Remy Carriat, an esteemed French tannery. Asymmetrical body panels, UV printed type accents, fluorescent orange hand stitching, and a plush French Plonge Lambskin round out the retro 1980s-inspired shoes, setting them apart in an oversaturated market that's full of mass-produced offerings.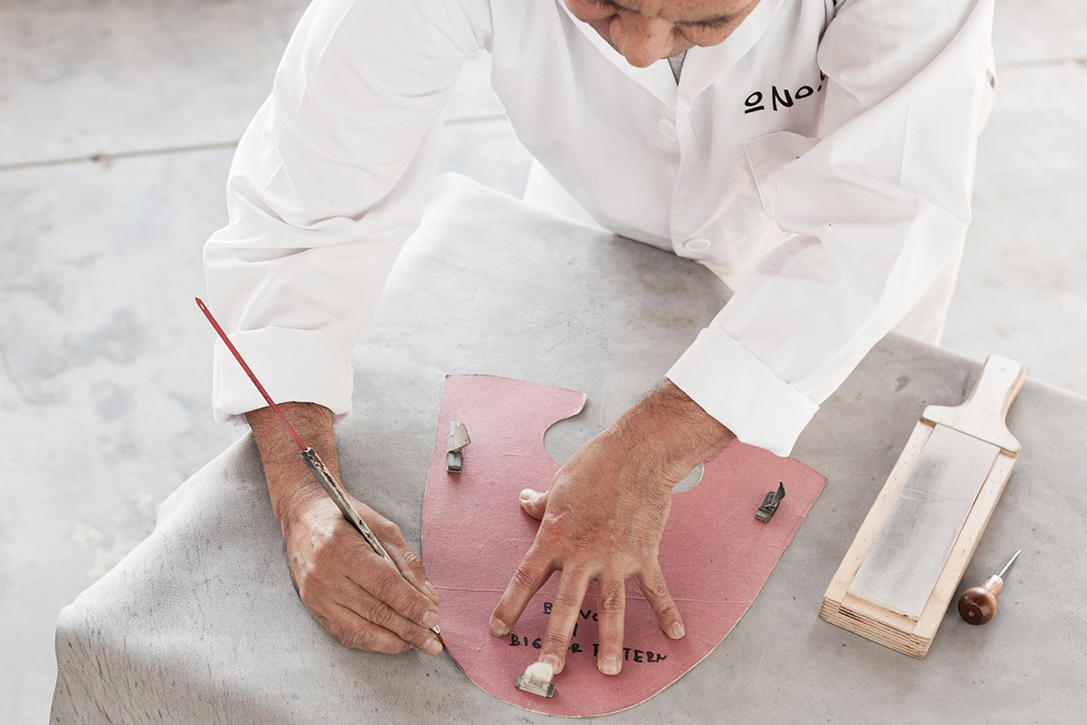 HiCONSUMPTION'S DAILY NEWSLETTER
Sign up for HiConsumption The Goods