Discommon Thermoformed Card Wallet 2.0
Driven by their mission to deliver the cure for the boring standard, Discommon utilized leather laminating and thermoforming to create the sleek Card Wallet, making it a bonafide hit. Staying hungry, the company updated the Card Wallet's functionality, creating a safer and more rugged offering.
Keeping the same clean aesthetic, Discommon has integrated an RFID blocking layer within the non-perforated section of the wallet, helping you fight off data thieves. However, the perforated side will still allow you to carry a travel or access card that needs to be RFID transparent. Furthermore, Discommon has amped up the level of industrial testing on the Card Wallet 2.0, leading to an improved adhesiveness for a better lifespan. Formed and laminated to Japanese micro-suede, the stitch-less cardholder wallet made from Italian calf hide is one of the best card-carrying options we've ever seen.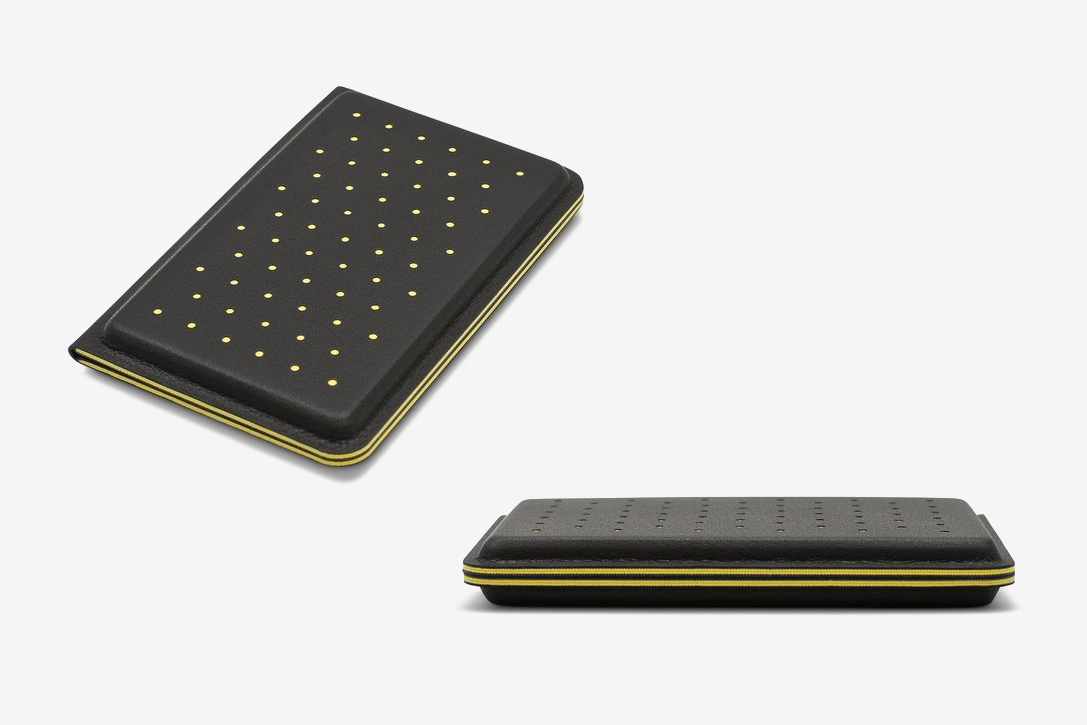 HiCONSUMPTION'S DAILY NEWSLETTER
Sign up for HiConsumption The Goods