Nissan Frontier Sentinel Rescue Concept
This has been quite the year for rescue and utility vehicles, with SEMA, Sao Paulo Motor Show, and a slew of independent releases rocking the automotive market. Ready to grab the purpose-built crown, Nissan unveiled a utilitarian rescue vehicle based on the Frontier that's sure to make you look up the trade-in value on your current ride.
The Sentinel has been outfitted from head to toe with a variety of the latest tech for emergency search and rescue missions, featuring an internal combustion engine, snorkel, two battery packs (which were unique to the Nissan Leaf), and a bevy of insane upgrades to the cargo bed. Everything from flashlights, ropes, extrication tools, tool boxes, and batteries are packed into a convenient and meticulously planned compartment system. The rack system even houses a deployable rescue drone platform, perfect for taking off and landing one of today's most valuable search and rescue tools. The interior of the truck is no joke either, with an electric-yellow dashboard and black leather upholstery inspired by electrical circuitry.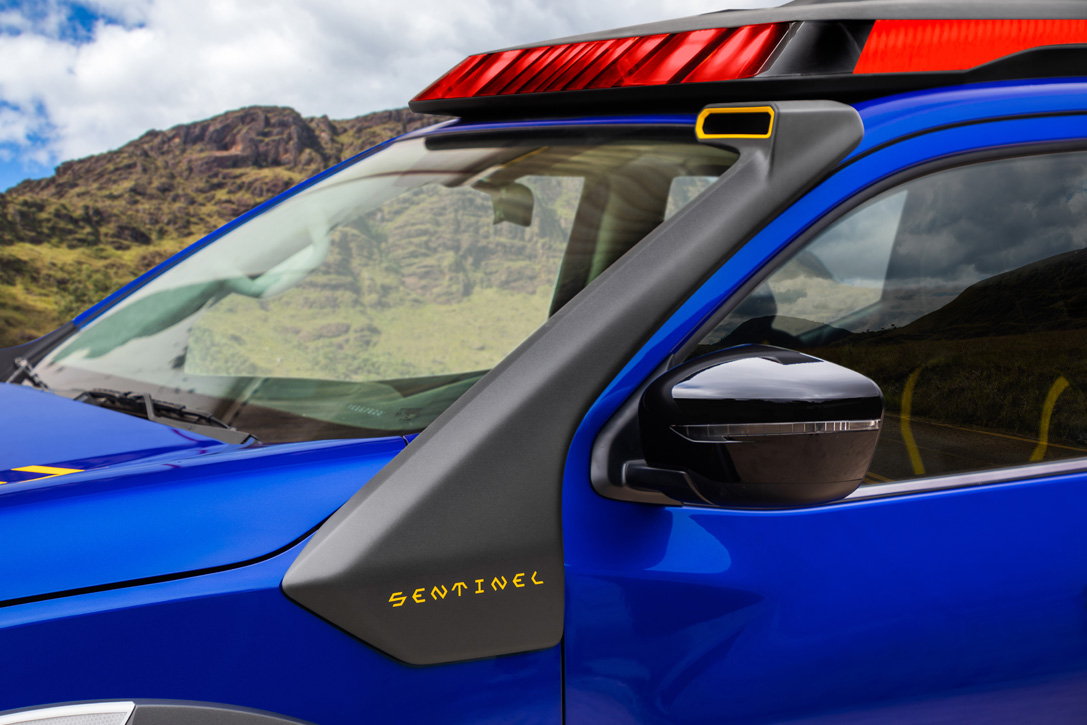 HiCONSUMPTION'S DAILY NEWSLETTER
Sign up for HiConsumption The Goods