Bollinger B2 Pickup Truck
When Bollinger first announced their B1 SUV, it was a revelation: a utilitarian road-going tank with an all-electric powertrain and aggressive styling to match. The one issue was that, for such a purpose-driven vehicle, it had too many seats and not enough room to haul stuff. Well, now the brand is looking to correct that mistake with their new B2 pickup truck.
This absurdly utilitarian ride takes everything that's great about the B1 — an all-electric drivetrain (with a whopping 520 horsepower and 514 foot-pounds of torque), all-wheel drive, a front-end trunk space, and patented pass-through doors — and improves upon it by adding an extended bed on the back and a maximum load capacity of 5,000 pounds. All told, this monster of a work truck is said to be able to impressively accommodate up to 72 sheets of 1/2" plywood without sacrificing driver and front passenger space. They're working on a prototype for 2019 right now, but the actual vehicle should be available come 2020.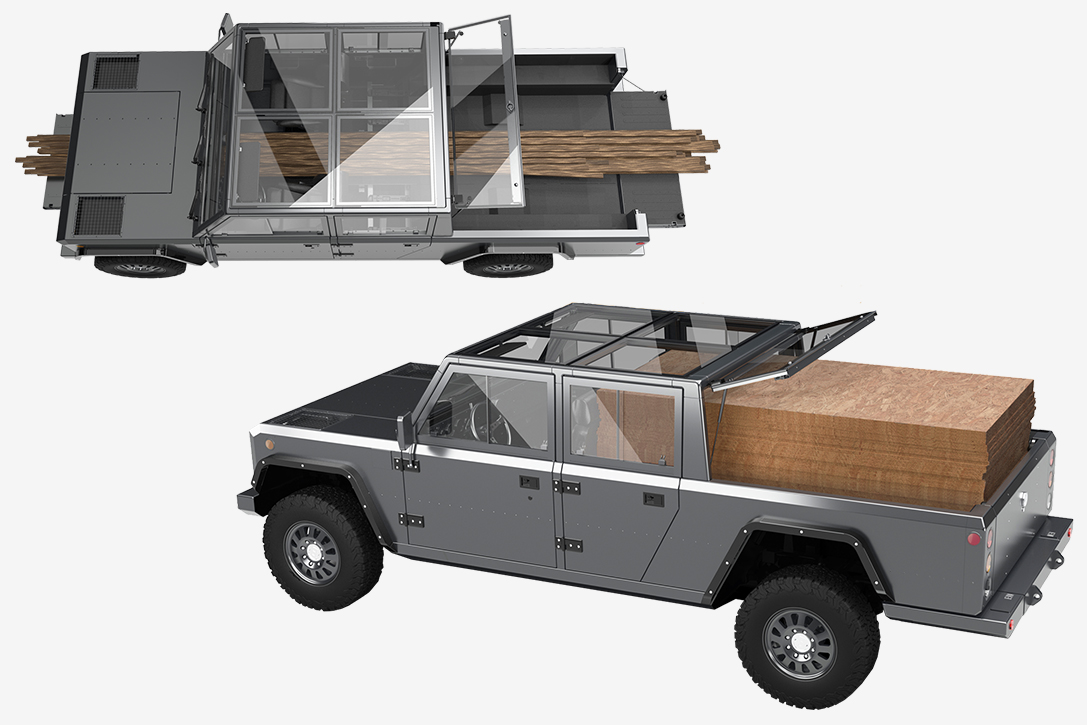 HiCONSUMPTION'S DAILY NEWSLETTER
Sign up for HiConsumption The Goods