Rezvani Tank Military Edition
Rezvani's Tank SUV was superb as a complement to their Beast supercar. Though, while it was certainly formidable, it wasn't quite up to snuff, according to the brand. So, they've beefed it up even further with the new Rezvani Tank Military Edition.
Like they injected the original SUV with steroids, this new one is, frankly, mind-blowing. Featuring B7-level armor (meaning it can shrug off fire from high-powered assault weapons), kevlar wrapping on its radiator, battery, and fuel tank, and a bombproof undercarriage – this thing is basically unstoppable. Pair that with the addition of run-flat military tires and the option for a Hellcat 707-horsepower 6.2L V8 engine and this may just be the most over-the-top impressive SUV ever made. And that's to say nothing of the other neat additions – including gas masks in the cab, a Bond-esque smoke screen function a the push of a button, and a thermal night-vision system, amongst others. Pricing starts at $295,000 – but that seems almost like a bargain for what you get.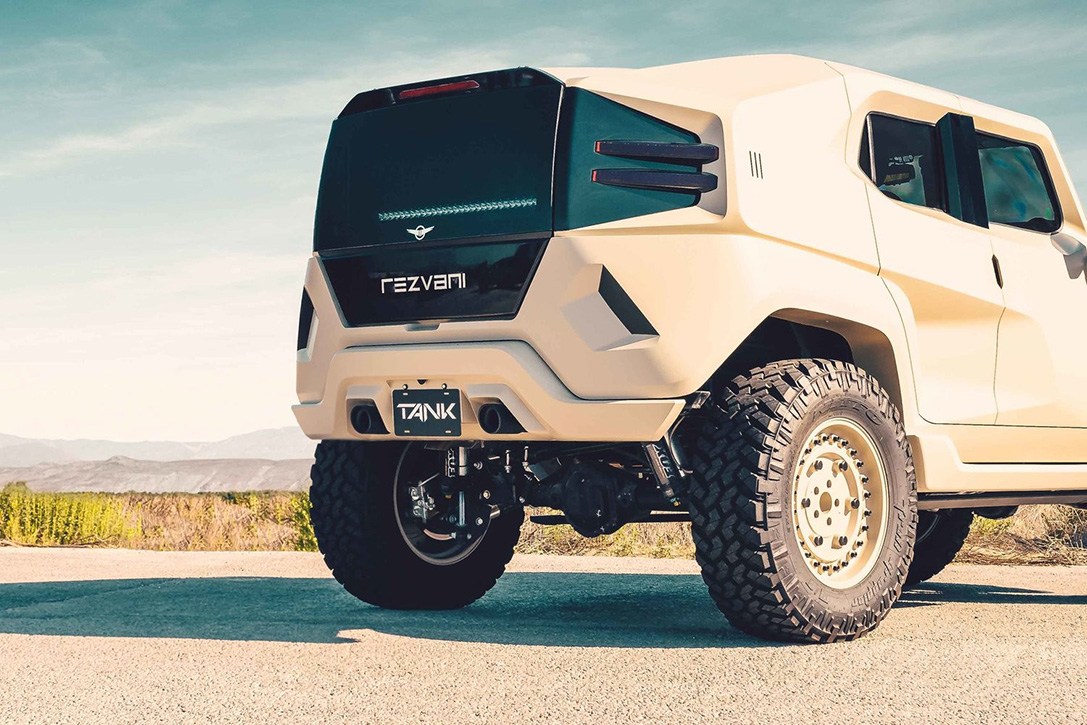 HiCONSUMPTION'S DAILY NEWSLETTER
Sign up for HiConsumption The Goods