Ken Block's Supra Ford Raptor Boat
Ken Block is a professional rally driver who's known for making the most audacious, ludicrous speed machines. Often combining parts and motors to create monsters of Frankenstein-like power, he's once again forged a vehicle of such obscene power that some might call it an abomination. But we simply call Ken's Raptor Engine Powered Custom Supra Boat: the bomb.
Obviously a polyglot of all speed vehicles, Block likes to take his boats out onto the water and hit the wake board. To satisfy his tastes for serious speed, Block needed someone to put a little extra oomph into his boat. That's when he hit up Marine Products, who custom crafted this Supra boat with a 6.2L Supra Boat with a First Generation Ford Raptor Indmar V8 that has been "marinized" and strapped a RoushCharger to it. Together, they produce 575 (sea)horsepower and 580 lb-ft torque. That should make for one hell of a wake.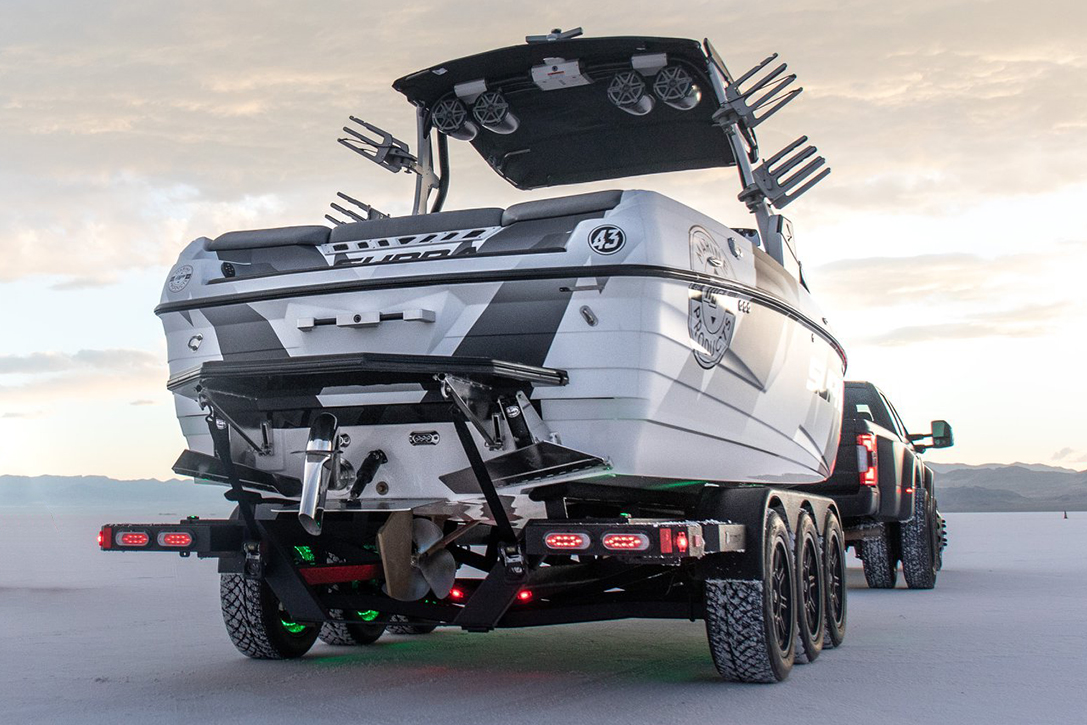 HiCONSUMPTION'S DAILY NEWSLETTER
Sign up for HiConsumption The Goods