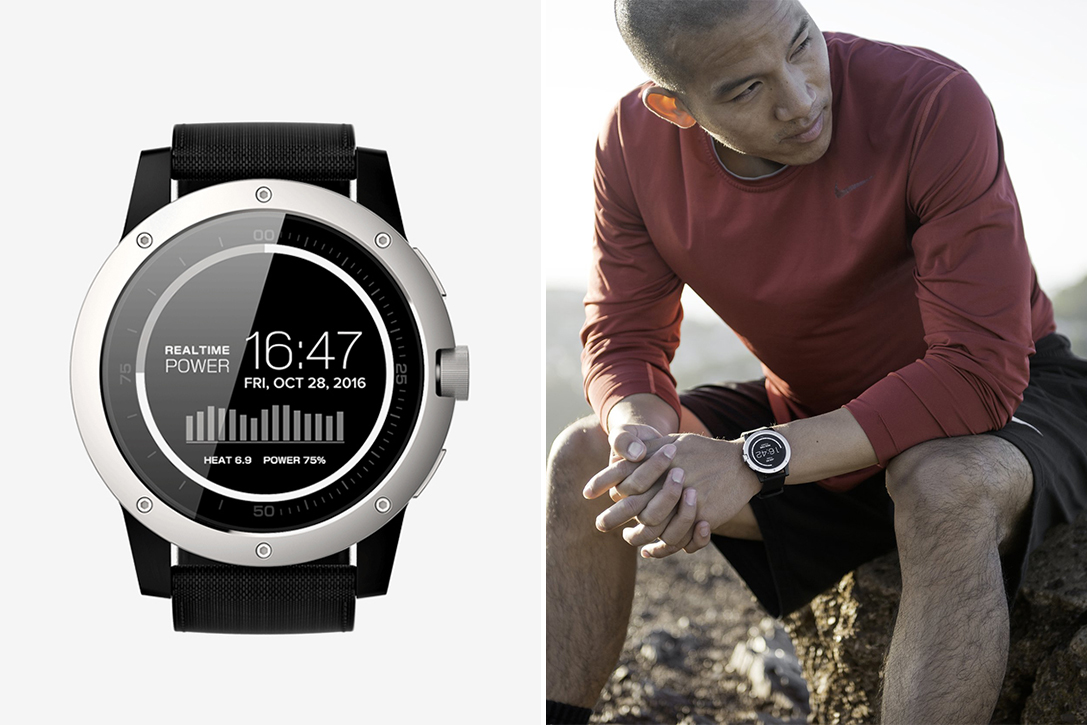 Body-Heat Powered MATRIX PowerWatch
This just might be the smartest smartwatch out on the market today. It's not the number of technologies, or apps, or the sheer amount of screen space that makes a watch smart – it's the way that technology improves the experience of the wearer. The Matrix PowerWatch doesn't have the most overwhelming number of functions, but it just might have the smartest tech available today.
Solar power is nothing new. But the MATRIX PowerWatch is the world's first watch to run on body heat. On top of that, thermoelectric tech taps into the wearer's kinetic data, tracking calories burned, activity level (daily steps taken), and sleep quality. It is also water resistant up to 50 meters, and has a customizable user interface. Wearing it overnight charges it up, so you never have to take it off and plug it into the wall. The PowerWatch App allows you to monitor all your data, and see how much energy your body heat is generating. Get charged up for the MATRIX PowerWatch.
HiCONSUMPTION'S DAILY NEWSLETTER
Sign up for HiConsumption The Goods