Taschen Ferrari Coffee Table Book
Taschen makes some of the most beautiful books for your coffee table. Since 1980, their glossy-papered graphic coffee table compendiums have compiled wonderful illustrated histories of various subjects, from the world of flowers to Tibetan murals to the films of Stanley Kubrick. Add the illustrious world of Ferrari to the list, with Taschen's new Ferrari coffee table book.
The Ferrari brand is more than worthy of documentation, and the new Taschen tome has the dazzling look to match its subject. A motor-inspired aluminum chassis designed by Marc Newsom encases the leather-bound book. As for the book itself, it features innumerable previously-unseen photographs, documents from the Ferrari archives, a complete appendix of Ferrari supercars, and a list of all the Ferrari companies victories in all of the Grand Prix of the last century. Entitled "Il Fascino Ferrari," the book is a veritable Bible for those fascinated by Ferraris. "Il Fascino Ferrari" comes out this July, and it has a price to match the supercars it odes, at around $6,000.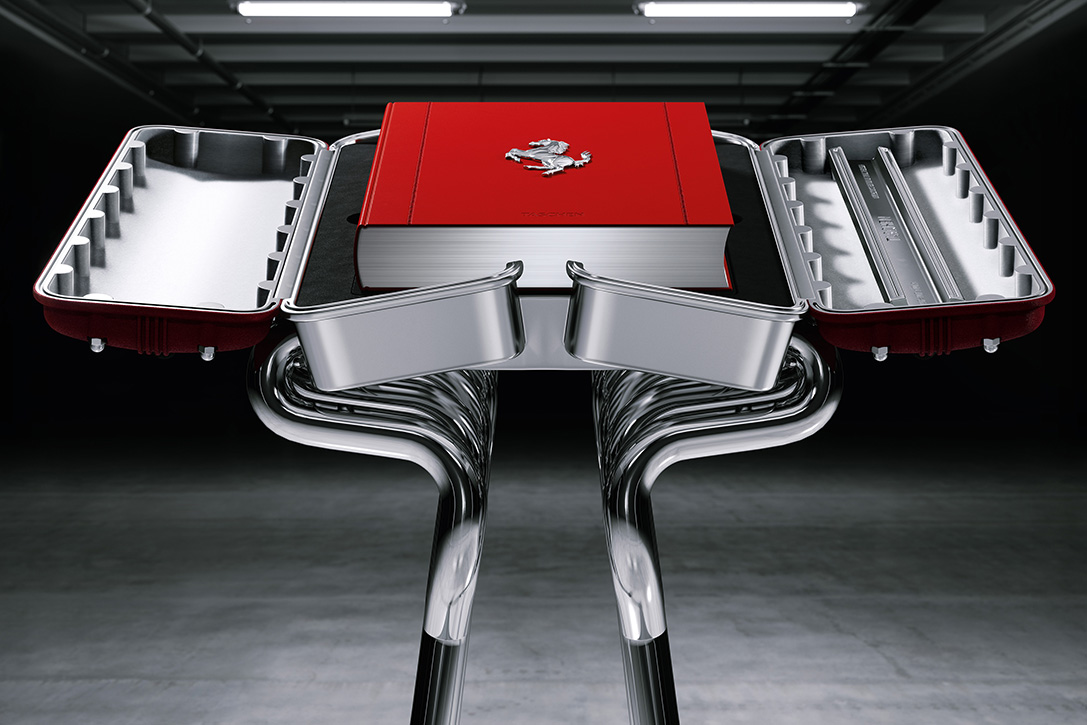 HiCONSUMPTION'S DAILY NEWSLETTER
Sign up for HiConsumption The Goods