Auction Block: James Bond 1965 Aston Martin DB5
Most people think of martinis and Aston Martins when they think of James Bond, and for good reason. Having been featured in 12 of the Bond movies, Aston Martins historically have been the secret agent's preferred ride. Bond buffs generally pick one particular model above all others as the quintessential 007 car, and that's the Aston Martin DB5. Now, the same one driven by Pierce Brosnan in Goldeneye is up for sale.
Big time Bond fans are preparing to bite the bullet, and cough up some cash for this legendary car come July 13. The DB5 is being featured at the Bonhams Goodwood Festival in West Sussex, England, and it's expected to fetch a pretty penny. Experts predict the DB5 will go for between $1.6 million and $2.1 million dollars. The Silver Birch bullet of a car made its silver screen debut in 1995, when Brosnan's Bond races a more youthful Ferrari 355 through the hills of Monaco. Despite being used for stunts, the car remains more than unblemished. JB may be licensed to kill, but the DB5 is licensed to thrill.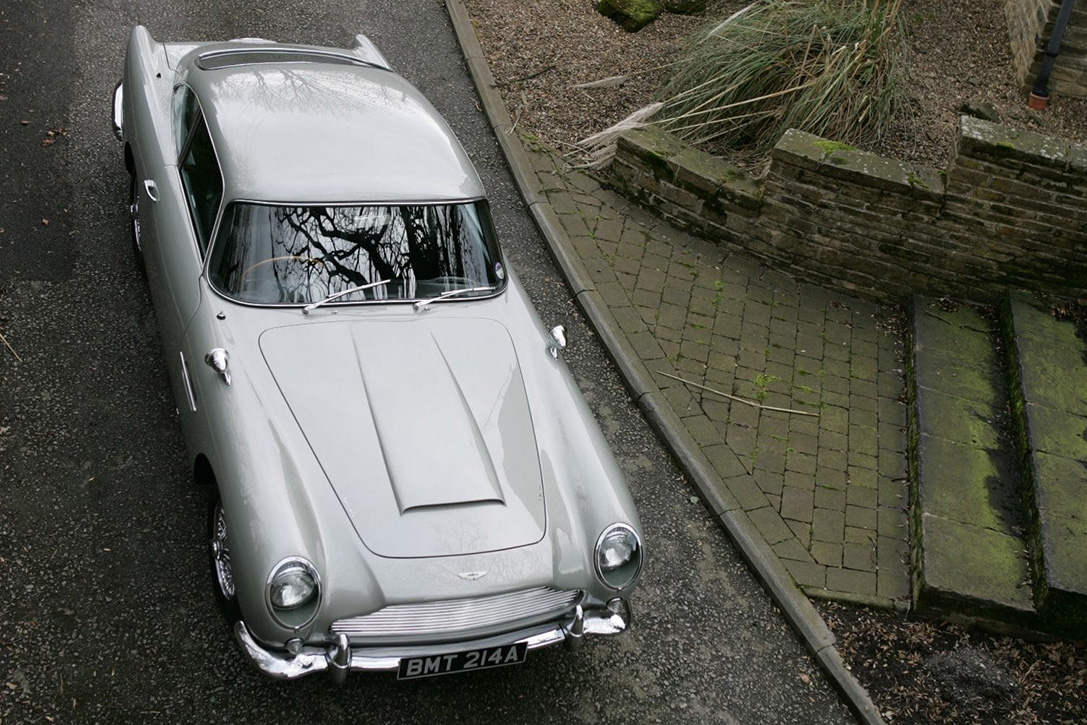 HiCONSUMPTION'S DAILY NEWSLETTER
Sign up for HiConsumption The Goods