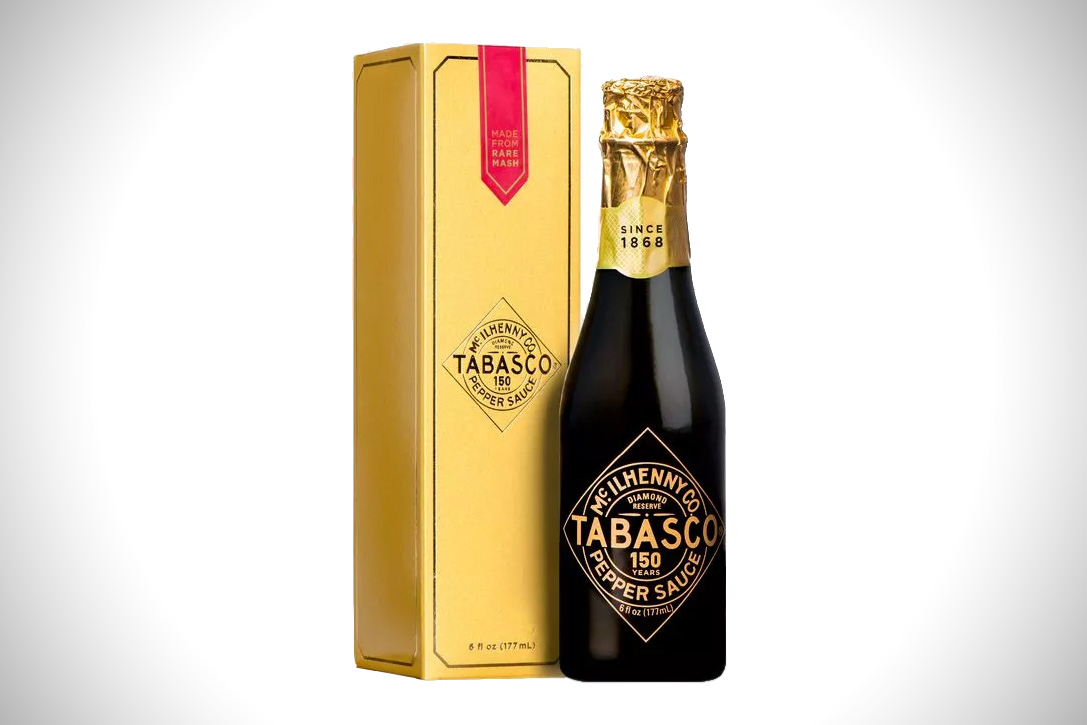 Tabasco 150th Anniversary Diamond Reserve Hot Sauce
When a hot sauce company celebrates 150 year anniversary, they don't pop champagne bottles. The only logical liquid with which to fill your flute is the real top shelf stuff, secretly squirreled away in a backroom. Thankfully, the Louisiana-based company isn't keeping their liquid gold under wraps, but wheeling it out for everyone to enjoy. Tabasco is offering an 150th Anniversary Diamond Reserve Red Sauce for the McilHenny Company's anniversary.
There aren't gold flakes in this rare batch, though the bottle is trimmed with gold foil and boxed to resemble Dom Perignon. The sesquicentennial-sauce is, however, a rung above the typical Tabasco on your dining room table. It is forged from the heat of the finest tabasco peppers grown on Avery Island, Louisiana, mashed in salt, and aged 15 years (rather than the three years allotted to regular doses). Then, it's mixed with sparkling white wine vinegar, to form a lip smacking solution. Tabasco boasts that this scintillating and celebratory sauce differs from run-of-the-mill Tabasco sauce in its "exceptional complexity," but doesn't diverge from the trademark vibrancy that makes all Tabasco sauce so dear to our hearts and tongues.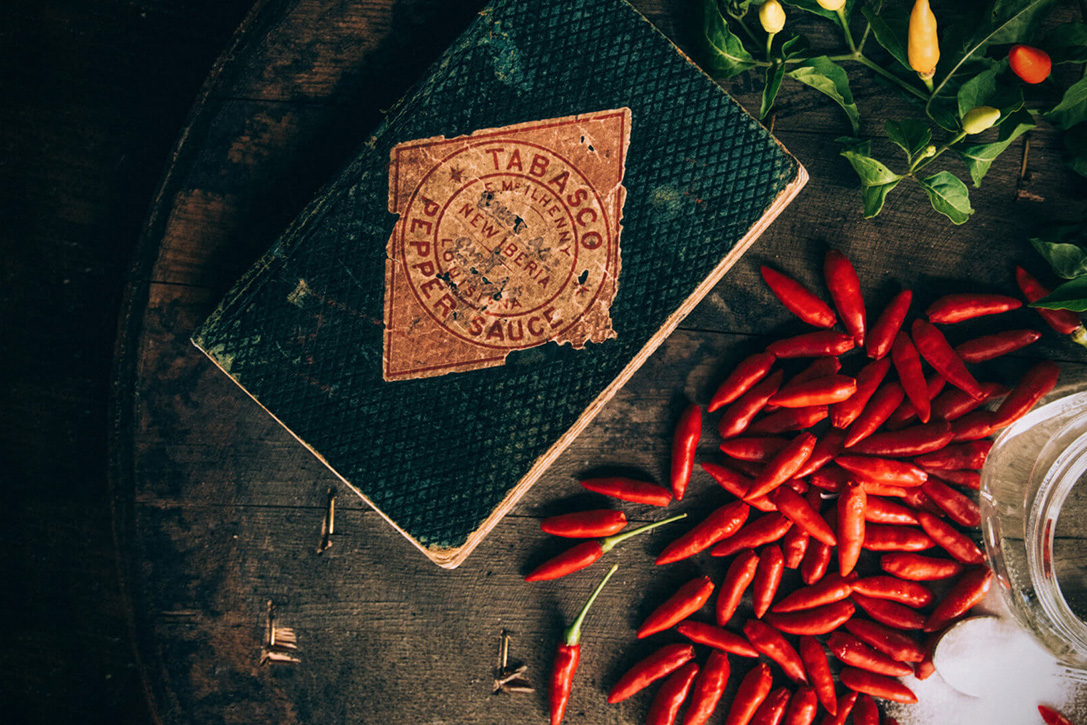 HiCONSUMPTION'S DAILY NEWSLETTER
Sign up for HiConsumption The Goods