Qwart Phoenix Carbon Fiber Helmet
Billing itself a "weapon of mass modification," the Phoenix helmet from Qwart Lab is a marvel of a modular motorcycle helmet, being customizable, rearrangeable, and configurable to your preferences.
Keeping a trifecta of principles in mind – design, comfort, and security – Qwart Lab set out to produce a customizable helmet that will keep your head safe from harm. The Phoenix's outer shell is made of grade-8 carbon fiber, and the helmet is lined with a double density EPS impact absorbing liner. Inlets and outlets in the EPS liner create channels of air to cool and circulate your head like a built in A/C system. The Phoenix's screw-by-screw assembly emulates the engine of a motorcycle, making it a garage-tinkerer's dream. Qwart doesn't forsake fashionability for its high-safety parameters. The design is timeless, and thanks to its amenability, you can alter and tweak the helmet's look. Secure your skull in style with Qwart.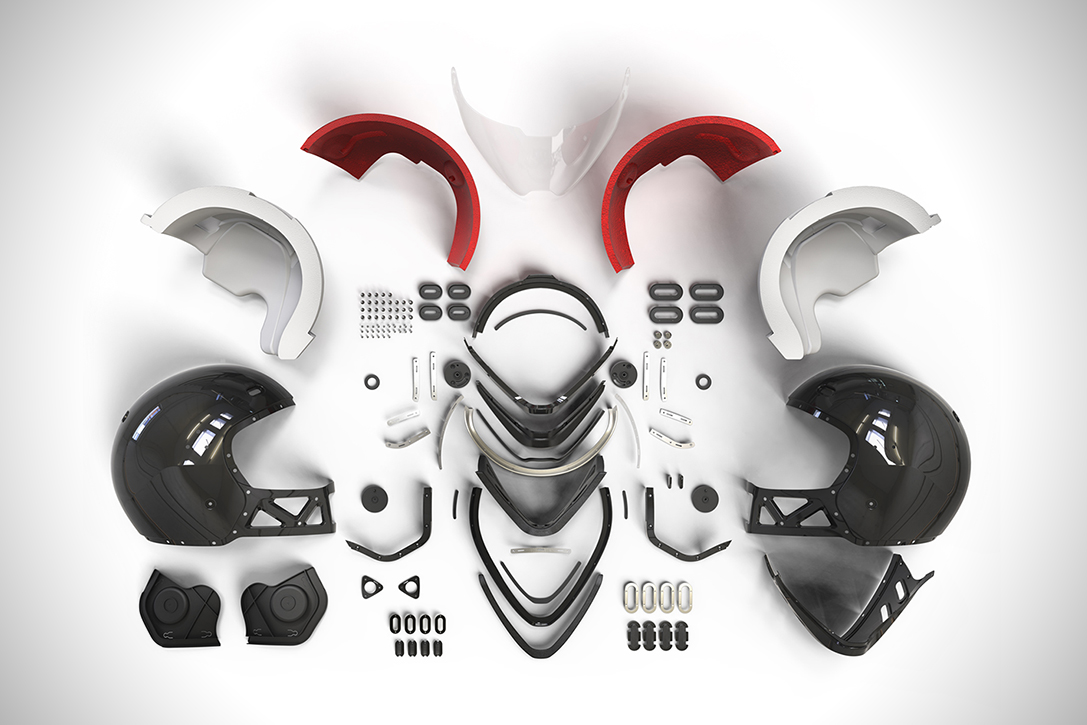 HiCONSUMPTION'S DAILY NEWSLETTER
Sign up for HiConsumption The Goods