Peugeot Rifter 4×4 Adventure Van Concept
It doesn't happen too terribly often, but sometimes we see some pretty drool-worthy vehicles only to find out that they will never be offered for sale in the States. Still, we hold out hope that one day that might change. Such is the case with this Rifter 4×4 adventure van, a concept from French manufacturer, Peugeot.
This thing practically oozes adventure – boasting a 3.15″ lift, a 4-wheel drive system that receives power from a 130 HP engine with 221 ft-lb of torque, beefy all-terrain tires, and three driving modes from which to choose. And you don't even have to go home between outings, as it comes equipped with a rooftop Overland tent. Even better, skip hoofing it around the backcountry when you're not driving and hop onboard the brand's eM02 FS Powertube electric mountain bike – which comes standard mounted on the back end. Truly these French builders have left no detail unconsidered. Now we just have to hope for two things: that this actually gets made and that Peugeot starts selling to us Yankees.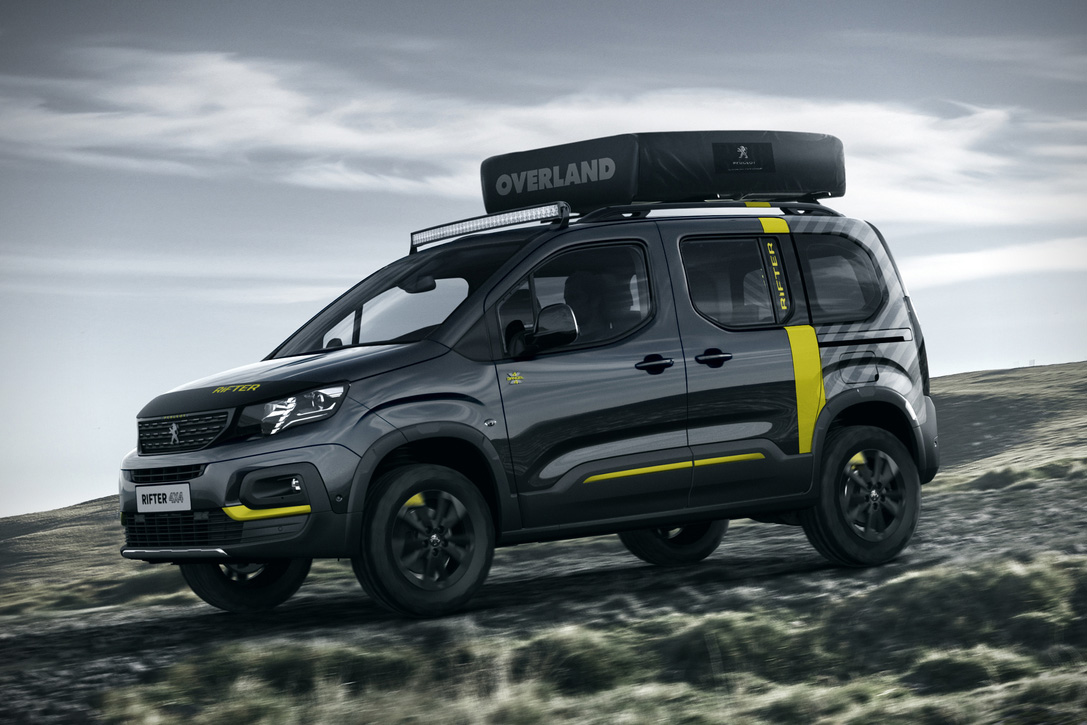 HiCONSUMPTION'S DAILY NEWSLETTER
Sign up for HiConsumption The Goods