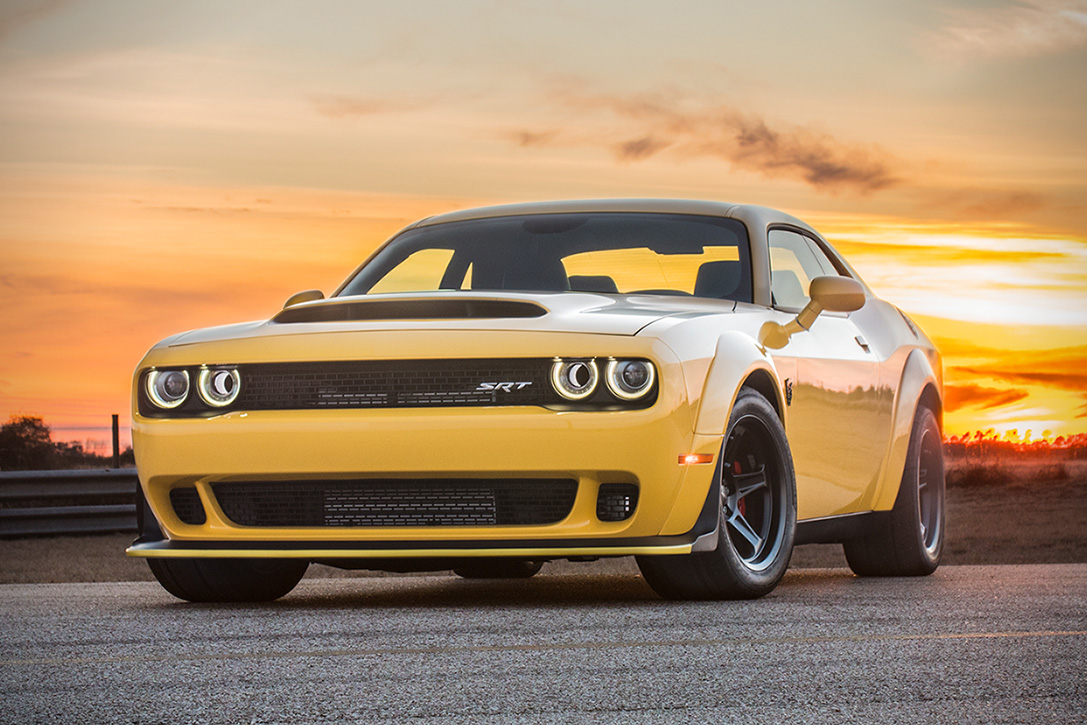 2018 Hennessey Dodge Demon
For some people, the best is never good enough, and what is already fast can always be made faster. Hennessey Performance is definitely a crew that fits into this category of rebel rousers, as made clearly evident with their announcement of a line of high-performance and racing upgrades for the 2018 Dodge Demon, which is already the fastest production car on the planet.
Introduced by Dodge last year, the Demon already rolls of the showroom floor with a gargantuan horsepower stat topping 800 ponies. Hennessey set out to make this figure look silly by offering their upgrades at a stated output of 1,000-1,500 hp for the girthy American muscle car. The massive stock power production from the 6.2-Liter V8 put the Demon in a bit of bind though, as its sub 9.99 quarter mile time requires a roll cage by NHRA rules. The Hennessey package will address this by adding a legal roll cage and parachutes to assist in reeling it in from top strip speeds. A host of other mods will be available as well, including headers, engine tuning, and upgrades to the supercharger, so any Demon slayer out there will have their choice of how much additional power they can handle.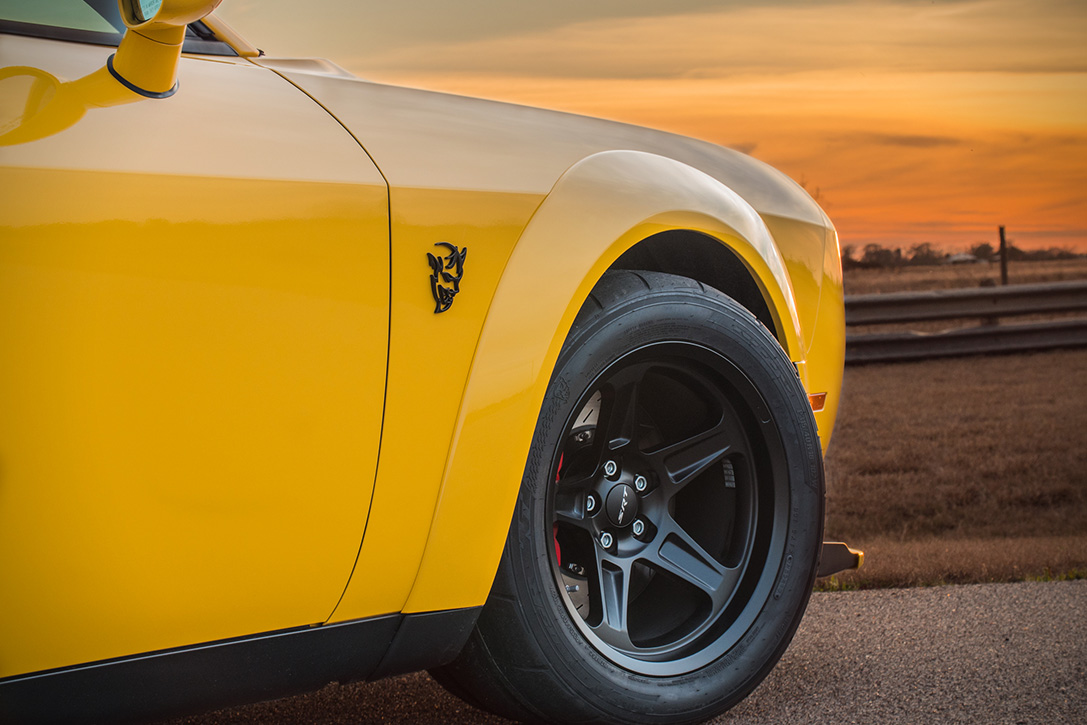 HiCONSUMPTION'S DAILY NEWSLETTER
Sign up for HiConsumption The Goods